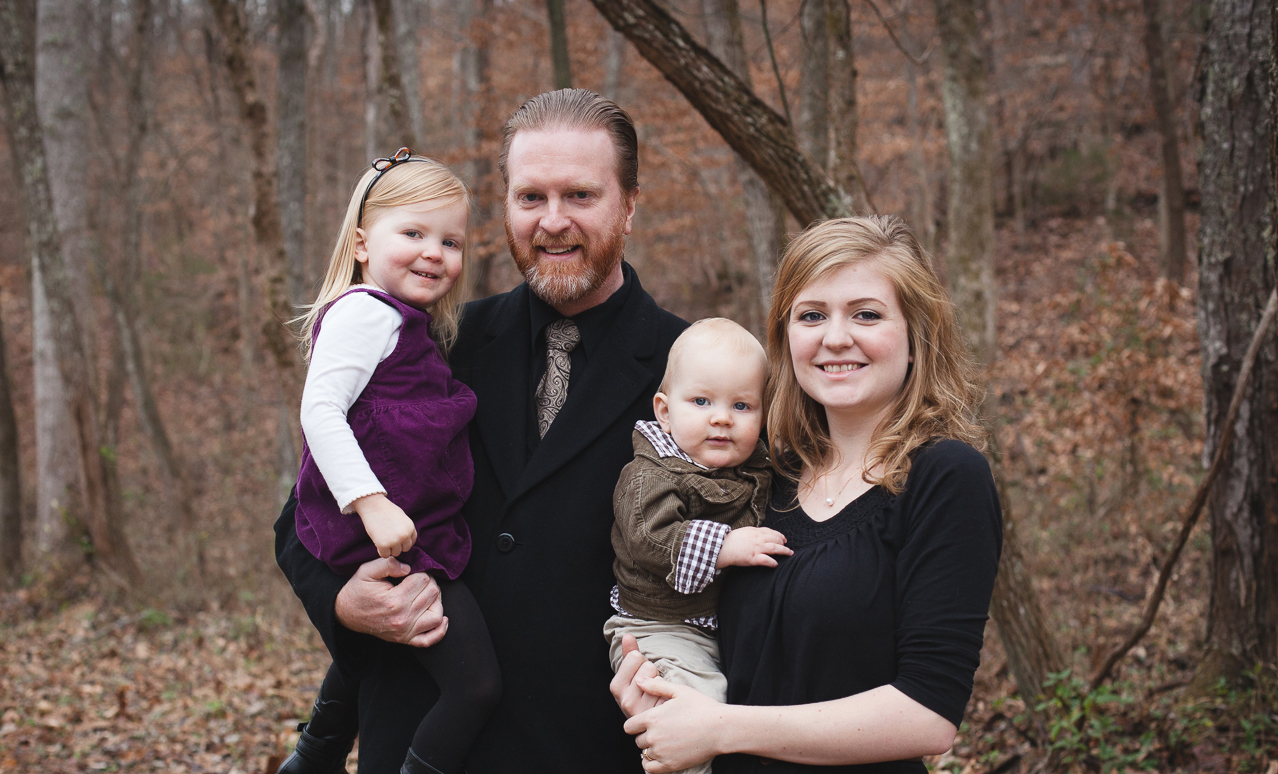 Hello and thank you for visiting Fire Breathing Christian. My name is Scott.
I'm a husband, father, speaker, author, and blogger living in Middle Tennessee. Through my writing here at Fire Breathing Christian, I hope to equip and encourage Christians to better understand, proclaim, and apply the lordship of Christ in every realm of His creation.
My hope is that in doing so, the children of today might inherit a more Christ-centered culture and civilization in which they will then be able to continue the Gospel-fueled work of the Great Commission.
The Lord has been pleased to lead (and often drag) me down a peculiar path, and I hope to share what I've learned in a manner that is helpful to others and glorifying to Him.
I lost my first wife, Kristi, in her twenties after a four-year struggle with metastasized breast cancer. By the grace of God, I was blessed to witness, encourage, and experience incredible beauty and growth in and through her struggles and challenges en route to perfect glorification through our King.
I am now blessed with the most amazing, precious, loving and supportive wife that any man could ever hope for (or dream of) in Holly (pictured above with our little Rosie and Wolfgang).
I've operated professionally out of Dutch harbor, Alaska, as a part of the Alaskan fishing industry and I've worked for a variety of well known tech companies (like Amazon.com and Nintendo of America). There have been a variety of other interesting gigs along the way as well, but I won't bore you with those details here other than to say that it all started for me at the age of thirteen with my first part-time paying job at Kay's Grocery & Gas in Henderson, Arkansas, and I've learned to be thankful for every step along the way (however much I may not have understood the need or purposes for those steps at the time).
While I write a lot about family, education, politics, economics, and culture from a Christian perspective, the idea here at Fire Breathing Christian is to try to tackle every issue and subject, leaving nothing untouchable and testing everything in the perfect light of Christ as revealed in His Word. For a more detailed introduction to the Fire Breathing Christian concept as it is intended here, please check out Intro to Fire: The Power and Purpose of the Common Believer. (You can also read my Statement of Faith by clicking here.)
For those wanting to get to the nitty-gritty details as to theology, soteriology, eschatology and the like, please check out What are you, some kind of [insert label here] or something?! And if you're wondering about things like the design and use of the shark-fishie logo and why it is that I wear long hair (which you can't really see in the above pic), then check out What's with that shark-fishie graphic thing? and When the Bible gets hairy. (Or: Is it right for men to have long hair?).
I've had the honor of teaching or presenting to groups and at churches from California to Florida. (If you'd like for me to speak or help in some way at your church, with a group, or at a convention, please feel free to contact me.)
As a former wretch saved by grace and very much a work in progress, I make no claims to "know it all" or anything close. My goal here is to point toward the nature of Christ as the source of all truth. I am eternally thankful that He chooses to work through such flawed, weak vessels as yours truly, and appreciate the opportunity to share what I am able to with you here.
Lord (and technology) willing, I post something new at least a few times each week.
If you'd like to help in this mission, please spread the word, "like" FBC on Facebook, and signup to have new article updates sent directly to your email address (using the form in the top right corner of the FBC home page). If you'd like to learn more about making a much appreciated financial contribution to the FBC mission, please click here.
Thank you for your interest.
In His grip,
SAB
---