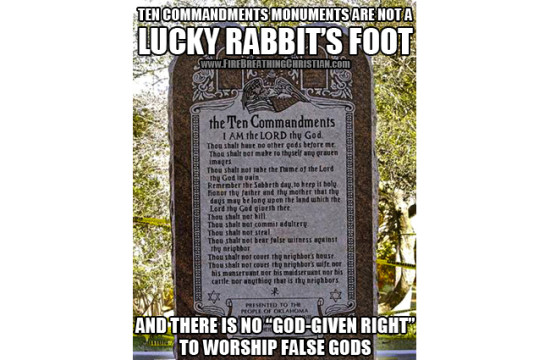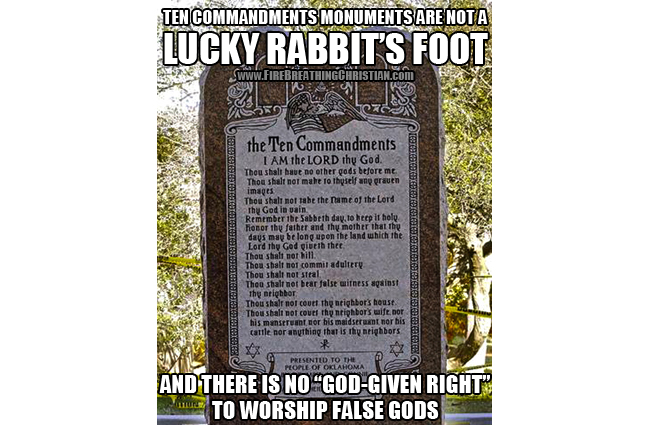 Contrary to popular American mythology, things like Bibles and Ten Commandments monuments make lousy (and particularly blasphemous) lucky rabbits' feet. When we use them as superstitious icons and trinkets of protection – as we routinely do here in "the land of the free" and the home of the NSA – we aren't proclaiming our fidelity to […]
. . . At this moment in our history, our unique claim to fame is that, when it comes to sheer size and scale of blasphemy and idolatry, there has never in all of human history been a greater, more boastful spiritual whore than America. There's not even a close second, really, though one could make the case for Old Testament Israel being the closest thing to a competitor for this particular award.
What makes America truly untouchable in this contest isn't just the globe-spanning scope and influence of her rank prostitution. It's the fact that she does it all while mouthing her "love for Jesus" that makes it a truly unique and bone chilling horror. This combo gives allows her to coast to the easiest of wins where the gold medal for rebellion is concerned.
But hey, if you're gonna do something, be the best at that thing, right?
And in America, if there's one thing we know, it's that we're #1!