Scott can be reached at Scott@FireBreathingChristian.com.
You can also connect with Fire Breathing Christian on Facebook by clicking here.
Please note that it may take some time to receive a response to your email. While we strive to read every email and respond promptly when able, we do at times get buried and behind on this. My wife, Holly, tries to keep up with emails during normal weekday business hours when I'm generally unavailable. Thank you for your patience!
If you'd like to help support the Fire Breathing Christian mission, please click here.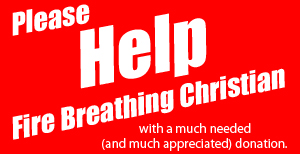 © 2015 Scott Alan Buss – All Rights Reserved.