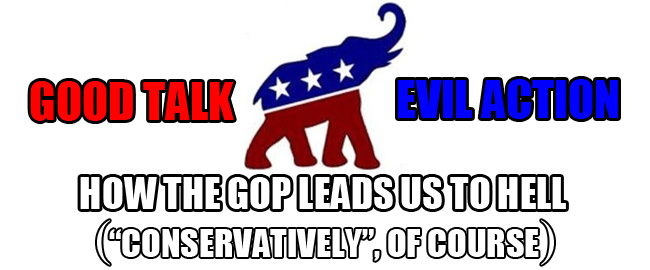 So which of the two All-American Pagan political parties gave us the majority of Supreme Court Justices who gave us "legal" abortion in America?
The Republicans.
And which of the two All-American Pagan political parties gave us the majority of Supreme Court Justices who gave us ObamaCare, which expands federal funding of…you guessed it…abortion.
The Republicans.
And which of the two All-American Pagan political parties talks and postures relentlessly regarding its supposed opposition to abortion yet, despite having had control of the Presidency and both houses of Congress time and again over the past 40+ years of "legal" baby butchering in America, never seems to actually get around to (or anywhere near) making child sacrifice illegal.
The Republicans.
Hrmmm….weird, huh?
Nah, not really.
It's quite predictable, actually, once you accept the obvious (yet painful and thus often ignored) truth that the Pagan Political Right and the Pagan Political Left are two wings of the same dragon. (See: How's that Pagan "conservatism" workin' out for ya, Christian?)
They're two heads of the same beast.
They're two personas  – the "good cop" and the "bad cop" – of the same sociopathic predator that is purposefully leading us into the Orwellian hell of anti-Christian Statism.
This is why, despite all of the rhetoric and posing and nibbling at the edges, the Republican Party has no intention of ever actually doing what so many Christians and other "pro-life" advocates claim to want. The GOP isn't about solving this problem by taking a biblical stand against child sacrifice. The GOP is about preserving its "good cop" role in the controlled political puppet show that is American Corporate Politics, and it does this by, among other things, constantly pretending to be "pro-life" (and "Christian" too in some vague, never-defined-biblically-in-detail).
Wanna know what the Republican Party really thinks of our long ongoing practice of child sacrifice for convenience and profit in America?
Wanna know how the Republican Party really sees the issue of innocent children's lives being taken year in and year out by the tens of millions?
Wanna know whose side the Republican Party is actually on?
Just look at the last 40+years.
Do the math.
Count the "victories".
Then count the dead babies…if you can (and you can't; there are far too many).
While there may well be some sincere, dedicated Christians doing what they think is best from within the Republican Party, the inescapable reality with which they (and we) must contend is that the Pagan Political Right never has and never will seriously address the issue of child sacrifice in America. At least not from a biblical perspective. It will instead always pursue Pagan objectives through Pagan "solutions" which are, by definition, openly at war with God.
But because they put a "conservative" spin on their Paganism and sprinkle on some vaguely Christian-ish lingo here and there, Christians in America have had their time, energy, and resources directed away from biblical restoration through the Gospel-fueled Great Commission and towards Pagan counterfeit approaches to societal salvation.
article continues below
Want to see child sacrifice end in America?
Really and truly end?
Stand clearly and unwavering on the Word of God.
Stand unequivocally for the lordship of Christ the King over us here and now in every realm of life.
That is our one and only true hope…and that is the one thing that you will never hear pitched by the Pagan Political Right.
How many mountains of dead babies will it take for us to accept this truth and repent accordingly?
~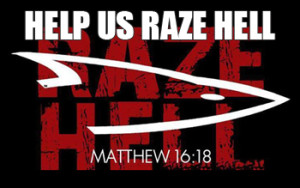 If you know of anyone who might appreciate this post, please share it. If you'd like to see articles like this continue, please click here to help.
Please also "like" us on Facebook, "+" us on Google+, follow us on Twitter and feel free to sign up for new articles by email using the buttons in the upper right corner of the FBC home page.
Also feel free to check out the latest designs at Fire Breathing Tees and the latest memes at Fire Breathing Memes. Thank you for your support!
© 2015 Scott Alan Buss – All Rights Reserved.