As most if not all of those regularly reading the Fire Breathing Christian blog have probably figured out by now: We are winging it.
All by God's grace, and happily so, but make no mistake – we are very much learning as we go here. We're trying to do as much as we're able at any given moment to advance the Kingdom of God in our own little grace-enabled way, and one of the things that we're learning as we roll along is that we have a lot to learn.
One of the most challenging things we've had to tackle in this early stage of the FBC mission is determining which projects to spend time on.
Our first book, Fire Breathing Christians, was officially launched on Reformation Day in 2010 (you can release a book any day you like when it's self-published). Each year after that, we aimed to release a new or revised work on Reformation Day (with 2014 transitioning from book-focused to blog-focused writing). Seemed like a cool groove to get into then, and I like the idea even more now, so…
What we're hoping to do in celebration of this coming Reformation Day is launch multiple books, each of which will be compilations of articles on specific themes published at Fire Breathing Christian.  The compilation themes that we settled on are: Education, Eschatology, Abortion, Religious Pluralism, Statism, Counterfeit Christianity, and Economics.
For those of you counting, yeah, that's seven.
Seven themes.
Meaning seven books.
Woohoo!
And whoah!
Lotta work there…but that's part of the deal, right? (And that's on top of the stand alone revision of The beginning of knowledge – Christ as truth in apologetics, which should be finished and available well before Reformation Day, Lord willing.)
The idea with these seven article-compilation books is to take important "drumbeat" themes that we hammer at Fire Breathing Christian, package together some of the most popular and impactful posts that we've made on those subjects, add a bit of relevant context/commentary, and present it all in a way that's compelling, engaging, and promoting the sort of Christian worldview that we desperately need right here and now in our culture.
While we plan to release several of these compilation books by Reformation Day, it's hard to say how many will be completely finished and ready by then. Right now, two are basically done, two more are well along the way, and three are in skeletal form. All of the covers are finished, though, so here's a sample of the title/cover combos as they presently stand: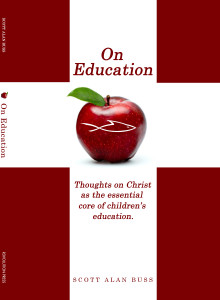 On Education – Thoughts on Christ as the core of children's education is basically finished. This one will roll by Reformation Day, Lord willing. It clocks in at just under 200 pages.
.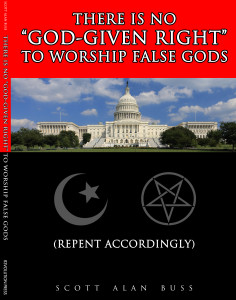 There is no "God-given right" to worship false gods is also pretty much ready to roll. It's clocking in at around 180 pages at the moment.
.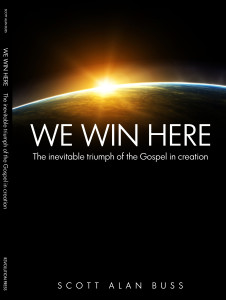 We Win Here – The inevitable triumph of the Gospel in creation is our postmillennial eschatology presentation.
.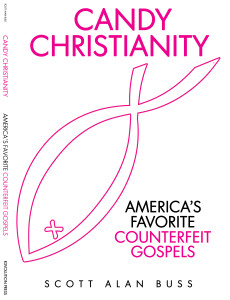 Candy Christianity – America's Favorite Counterfeit Gospels is also in outline form now and waiting in line.
.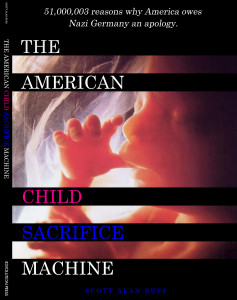 The American Child Sacrifice Machine will include many of our most engaging articles on the subject of child sacrifice (abortion) in America.
.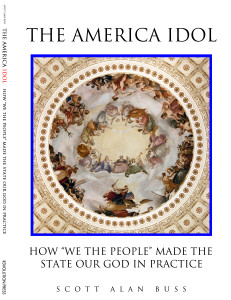 The America Idol – How "We the People" Made the State Our God in Practice will center on the religious worldview of Statism, and how it has come to dominate much of our culture.
.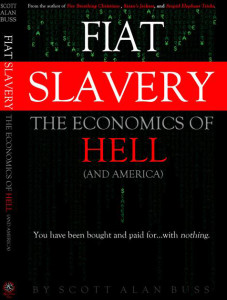 And finally, Fiat Slavery: The Economics of Hell (and America) will center on the subject of biblically lawless money-out-of-thin-air economics and how its pursuit has greatly empowered our enemies and made us slaves in many meaningful ways.
So that's our short term plan and (ginormo) workload on the book front.
Lord willing, regular blogging will continue here at a normal-ish pace, though obviously I will be unlikely to often get into the 2-3 post-per-day groove that I was in before tackling these book projects.
The podcast will continue as well. After a week-and a half gap between episodes, I'm hoping to get Episode 7 uploaded later this week.
As we tackle these things and try to "wing it" in as productive and Kingdom-advancing a manner as possible, there are some very specific ways in which you can help:
First, pray. Pray for wisdom, clarity, and diligence. Pray that every decision we make as we edit, lay out, design, and polish these books will make them as inspiring and encouraging to Christians of all levels of maturity. We really do want to help encourage meaningful, culture-wide, Christ-centered, Gospel-fueled Reformation here…so please pray accordingly.
Second, please let me know which articles you most want to see included in any of the compilation books described here. Email your suggestions (and any other feedback) to me at Scott@FireBreathingChristian.com. I cannot promise to respond to all emails, but I will try…and I do read 'em all. Thank you for your patience.
Finally, if you're able to financially support the cause, we could really use the help right now. We are constantly amazed (but shouldn't be surprised) by the way God keeps us scraping along through the support of His faithful people.
Thank you, thank you, THANK YOU for your prayerful consideration of these things!
Soli Deo Gloria…and let's roll!
SAB
~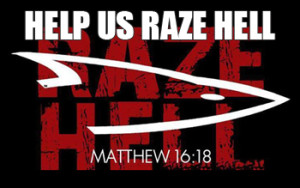 If you know of anyone who might appreciate this post, please share it. If you'd like to see articles like this continue, please click here to help.
Please also "like" us on Facebook, "+" us on Google+, follow us on Twitter and feel free to sign up for new articles by email using the buttons in the upper right corner of the FBC home page.
Check out The Fire Breathing Christian Podcast too, and see the latest designs at Fire Breathing Tees and the latest memes at Fire Breathing Memes. Thank you for your support!