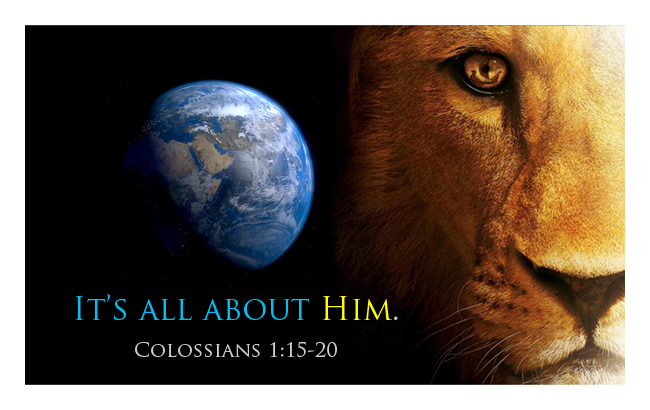 Who is the personal source of perfect beauty, art, mathematics, language, drama, technology, astronomy, politics, and economics?
He is the image of the invisible God, the firstborn of all creation. For by him all things were created, in heaven and on earth, visible and invisible, whether thrones or dominions or rulers or authorities—all things were created through him and for him. And he is before all things, and in him all things hold together. And he is the head of the body, the church. He is the beginning, the firstborn from the dead, that in everything he might be preeminent. For in him all the fullness of God was pleased to dwell, and through him to reconcile to himself all things, whether on earth or in heaven, making peace by the blood of his cross. ~ Colossians 1:15-20 (emphasis added)
Who personally defines all things that He has created and is the essential starting point for understanding any of them (including even the ability to understand in the first place)?
The fear of the LORD is the beginning of knowledge; fools despise wisdom and instruction. ~ Proverbs 1:7 (emphasis added)
Who is the essential personal reference point for the proper application of knowledge in any realm of creation?
The fear of the LORD is the beginning of wisdom,
and the knowledge of the Holy One is insight. ~ Proverbs 9:10 (emphasis added)
Where can we find a perfect and sufficient revelation of His Nature so that we might rightly understand all that is in His creation and work to bring it into ever increasing conformity to Him?
All Scripture is breathed out by God and profitable for teaching, for reproof, for correction, and for training in righteousness, that the man of God may be complete, equipped for every good work. ~ 2 Timothy 3:16-17 (emphasis added)
So every good work – be it artistic, political, scientific, linguistic or anything other kind – is a work that the Word of God sufficiently equips us to undertake to His glory and our benefit.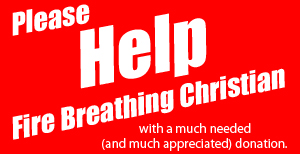 What does the Gospel command and empower us to do?
For though we walk in the flesh, we are not waging war according to the flesh. For the weapons of our warfare are not of the flesh but have divine power to destroy strongholds. We destroy arguments and every lofty opinion raised against the knowledge of God, and take every thought captive to obey Christ. . . ~ 2 Corinthians 10:3-5 (emphasis added)
So every creative, political, artistic, economic, philosophical, architectural, business and every other kind of thought is to be taken captive to Christ…by us…all by His grace, for His glory, and to our eternal benefit.
And Jesus came and said to them, "All authority in heaven and on earth has been given to me. Go therefore and make disciples of all nations, baptizing them in the name of the Father and of the Son and of the Holy Spirit, teaching them to obey all that I have commanded you. And behold, I am with you always, to the end of the age." ~ Matthew 28:18-20 (emphasis added)
The Gospel-fueled Great Commission touches and transforms everything…and we shouldn't want it any other way.
Soli Deo Gloria…and let's roll!
~
If you know of anyone who might appreciate this post, please share it. If you'd like to help support the Fire Breathing Christian mission, please click here.
Please also "like" us on Facebook and feel free to sign up for new articles by email using the button in the upper right corner of the FBC home page. Thank you for your support!
© 2015 Scott Alan Buss – All Rights Reserved.
Soli Deo Gloria!