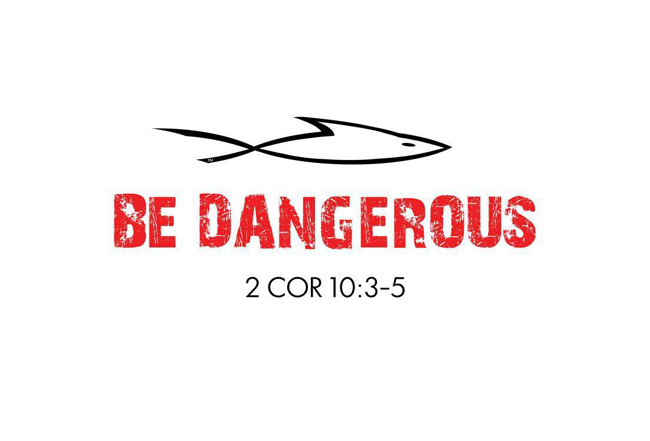 Howdy y'all,
I hope that this note finds you well and that your weekend is off to a fine start. I just wanted to take a sec to thank you who are already supporting this mission through prayer and helping to share our articles, comics and memes, as well as to give you a heads-up as to some things we're trying to tackle more effectively as we move forward.
In these first 10+ months of focus on the Fire Breathing Christian mission, by God's grace (and through the support of His people) we've made a lot of progress and have received remarkably encouraging feedback from Brothers and Sisters all around the world. It really has been humbling, inspiring and supercool all around. God is good!
One of the things that we've been trying to get a handle on is the best way to more reliably cover things like food, housing, diapers…you know, the basic of life, while we continue to work, write and build upon what's been started here. While my office job helps us to (usually) maintain a basic level of stability, and we have no doubt that God will always provide everything that we need as we seek and submit to His will, we've been trying to chart the best way forward with the Fire Breathing Christian site where the (often touchy) subject of revenue is concerned.
At one point addressing this need inspired the use of Google's AdSense program throughout the site, which seemed to work very well…until Google deactivated our account. We've checked into other similar services, and so far every one that we've considered or tried has either A) not fit well at all (by promoting terrible ads), or B) refused to allow us on board because of what we promote (the Gospel-fueled Great Commission in sometimes hard hitting detail). Another disconcerting experience came in April when Facebook briefly blocked all of our content.  Since Facebook generates the vast majority of our traffic (at least for now), that was a pretty big hit…and served as a bit of a warning and wake-up call.
On the plus side, in recent months we've set up both a Monthy Support Team through Patreon.com as well as a one-time donation option through PayPal. We've already been greatly encouraged through the gracious contributions of fellow believers who have come alongside and helped us along financially through these two options. Thank God for the way that He works through His faithful people! Woohoo!
As we strive to better see and pursue the best way forward and prayerfully consider ways to improve Fire Breathing Christian, one of the things we've realized is that we need direct support from fellow believers in a way that we did not fully appreciate or understand back in August when we started this mission. The normal means of revenue generation (for better or worse) are generally unavailable or are are restricted/unreliable for us and that situation is likely to worsen rather than improve in the short term.
These are some reasons why we will be promoting the Monthly Support Team and one-time Tip Jar donation options a little more boldly than we have in the past. Here's an example of the ad for these two options that will begin to appear in FBC posts from this point forward:
For those of you who are unable to contribute to the FBC cause financially, not only do we thank you for your (more important) support in prayer and sharing, but we can relate! We are unable to help many missions and ministries that we would like to financially support, so we definitely understand where you're coming from and are very thankful for the ways in which you are able to help through prayer and sharing.
For those who see Fire Breathing Christian as valuable and are able to help financially fuel our work here, please consider joining our Monthly Support Team or making a contribution through the Tip Jar.
We really need (and really appreciate) your help!
Thank you for your prayerful consideration and support.
Soli Deo gloria!
In His grip,
SAB
~
If you know of anyone who might appreciate this post, please share it.
Please also "like" us on Facebook, "+" us on Google+, follow us on Twitter and feel free to sign up for new articles by email using the buttons in the upper right corner of the FBC home page.
Also feel free to check out the latest designs at Fire Breathing Tees and the latest memes at Fire Breathing Memes. Thank you for your support!
© 2015 Scott Alan Buss – All Rights Reserved.