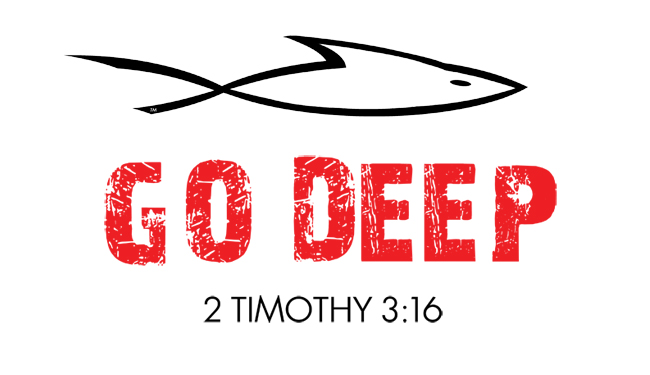 Isn't a good conversation just about the coolest thing?
Yeah, it's even better over a pizza and/or quality beverage, but those things, as beautiful and delicious as they may well be, are mere accessories to what is truly the main and most beautiful course in the best of meals, feasts, and gatherings.
Of course, I'm talkin' 'bout talking. And listening. (And not necessarily in that order, but you get my meaning.)
Conversation is where it's at.
Conversation is what it's all about.
The turkey, pie, coffee, tea and whatnot are all quite delightful accessories for which we should be very thankful, no doubt, but the best part of being together is having the opportunity to share what God has shown us about Himself in every aspect of His creation – to "feed on Christ" by applying His nature as revealed in His Word to every realm of His creation.
Politics, gaming, art, sports, economics, education, technology and everything else…it's all about Him. When we know and embrace that beautiful truth about His creation and our eternally adventurous place in it, we are able to direct our conversations in a manner that will have us exploring depths of meaning and enjoying heights of exhilaration that are otherwise unfathomable.
One of the great joys brought about by God's grace to His people through the Body of Christ is the manner in which we get to connect, learn, and grow together. We meet Brothers and Sisters in Christ, we get to know them, we share struggles, hopes, dreams, and growth with them…and this goes on forever.
Forever!
Just think about that.
We are all on an eternal adventure together, by God's grace, for His glory, and to our never-ending, ever-increasing benefit.
Our growth, exploration, and adventure never ends. Ever.
I don't know about you, but that just lights me up every time I think about it!
And I get to think about that in a particularly enjoyable way every time I am ramping up to be a guest on the Stand Up for the Truth program.
Having been blessed to know Mike, Amy, Nancy, David, and the rest of the show's crew for a few years now, and having also been honored with the opportunity to be on the program for dozens of times now, I have had the chance to learn and grow alongside these dear and devoted Brothers and Sisters in a very unique way. I won't blather on too much about it or sink too deep into sappy sentimentality here, but know this: I love these guys and am amazed to see what God has chosen to do through them. Their growth, passion, and proper seriousness in conjunction with personal humility and a great sense of (often self-deprecating) humor has made getting to know them a joy. To have the opportunity to work alongside them on air and in print is an honor that I cannot begin to properly convey here.
I will simply say: God is good!
I mention these things now because I wanted to share links to the last two times I was a guest on the program. I thought y'all might appreciate what the folks at Stand Up for the Truth are doing and what we've been able to share together in two of the most recent installments of our on-air conversation.
The last time I was on the program, our focus was on the necessity of pursuing unity around truth rather than merely for the sake of unity itself. The ideas that we explored coincided in part with an article that I'd recently posted entitled Weaponized "Love": The perversion of Christian love into a weapon of Christian persecution. (You can listen to that episode here.)
Today's program, The Price of Contending for the Faith, seemed to further explore related territory. By the time we got about ten minutes into things, we really started clicking and the conversation was not only productive and God-glorifying, but also a whole lotta fun. (You can listen to this one here.)
I hope that you enjoy these programs if you get the chance to check 'em out. If they do spark your interest and inspire some good, God-glorifying thoughts, please do head on over to the Stand Up for the Truth site for much, much more.

One last thought on this "eternal adventure" idea before I sign off for today…
Isn't it amazing to think – to know – that each and every one of us will have and seize the opportunity to develop personal relationships with every other Christian who has ever and will ever be born at a level of depth and intimacy that makes even the deepest relationship here in this fleeting, temporal world pale by comparison?
How cool is that?!
And how much does it inspire you to proclaim and apply the Gospel-fueled Great Commission to everyone and in every realm of Christ's creation…right here and right now…while there is yet time…
~
If you know of anyone who might be interested in this post, please share it. Thank you!
Please "like" us on Facebook (using the convenient button in the upper left corner) and feel free to sign up for new articles by email using the button in the upper right corner of the FBC home page. Thank you for your support!
.
To learn about making a much appreciated (and much needed) financial contribution to the FBC cause, please click here.

© 2014 Scott Alan Buss – All Rights Reserved.