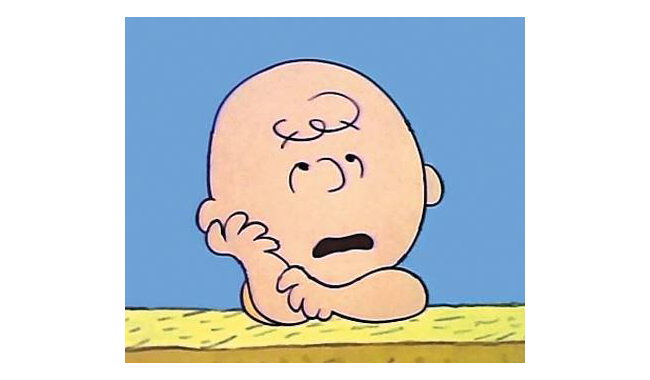 For the vast majority of professing Christians in America, their claim to Christianity centers on little more than their claim to Christianity. Put another way, they are Christians because they say that they are Christians.
Their emotions tell them so.
Their pastors or priests tell them so.
So it must be true.
And if you even dare to suggest that they might not actually be Christians, well…did I mention that these people can get very emotional?
And that anger is an emotion?
Many professing Christians with little interest in (much less fidelity to) the Nature of the true Christ as revealed in His Word are prone to regularly let fly with deep, passionate, emotion-drenched proclamations of love and adoration for Jesus, with whom they claim to have the most beautiful of relationships.
Yet, when asked how they know that their relationship with Christ is real – that it is a good and healthy relationship – they are often times more angry that the question has even been asked than they are curious as to what the true answer to that question might be.
After all, everyone has "a relationship" with the Jesus of Scripture – and, based on the word of that Scripture, most of those "relationships" are of the antagonistic variety…including a great many of those held by people boldly claiming to "love Jesus":
"Not everyone who says to me, 'Lord, Lord,' will enter the kingdom of heaven, but the one who does the will of my Father who is in heaven. On that day many will say to me, 'Lord, Lord, did we not prophesy in your name, and cast out demons in your name, and do many mighty works in your name?' And then will I declare to them, 'I never knew you; depart from me, you workers of lawlessness.'" ~ Jesus (the real one), in Matthew 7:21-23 (emphasis added)
All men and women are born hating God, hating holiness, and loving sin…and they stay in that place until and unless the God that they hate personally, supernaturally intervenes and imposes upon them a new nature through the supernatural act of regeneration. This is accomplished by God through His people's faithful proclamation of the true Gospel – a Gospel that touches upon every area of life and commands repentance and obedience to Christ the King in every realm of His creation. This Gospel lovingly confronts and corrects sin, commanding life-restoring repentance and life-preserving obedience to everything that Christ has made plain in His perfect Word.
And Jesus came and said to them, "All authority in heaven and on earth has been given to me. Go therefore and make disciples of all nations, baptizing them in the name of the Father and of the Son and of the Holy Spirit, teaching them to observe all that I have commanded you. And behold, I am with you always, to the end of the age." ~ Matthew 28:18-20 (emphasis added)
So, based on the clear words of the one true Messiah, obedience to "all that He has commanded" is kind of a marker here.
The desire for obedience – obedience to His commands as contained in His Word – is then something we can expect to see in all true Christians. Not just the "special" ones. Not just some "spiritual elite" class.
But all of them.
All true Christians will have a zeal and appetite for ever-increasing obedience and conformity to Him.
Why?
Because He makes it so; He inspires them that way. He is just as sure a source of their ongoing sanctification as He is the source of their salvation. There is not one without the other.
And I am sure of this, that he who began a good work in you will bring it to completion at the day of Jesus Christ. ~ Philippians 1:6
This "there is not one without the other" notion – understandably dismissed and hated by the "I am a Christian because I say so" crowd – fits seamlessly with the biblical answer to the question as to how we might know that we are really, truly His, and not just another lying false convert.
First we ought to note that this biblical answer is never preceded or accompanied by any version of the "how dare you even ask!" response so favored (implicitly or explicitly) by the false convert. Nope, there is no sign of that (hypocritical and self-righteous) indignation in Scripture.
The Word of God actually encourages the question to be asked and taken very seriously.
And what then is the test? How do we answer this vital question as to the nature of our salvation, be it true or false?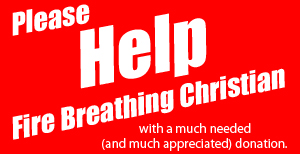 The answer is as clear as it is unpopular to the ears of deceitful men, women, boys and girls: We go the commands of Christ as recorded in His Word:
"If you love me, you will keep my commandments. And I will ask the Father, and he will give you another Helper, to be with you forever, even the Spirit of truth, whom the world cannot receive, because it neither sees him nor knows him. You know him, for he dwells with you and will be in you. "I will not leave you as orphans; I will come to you. Yet a little while and the world will see me no more, but you will see me. Because I live, you also will live. In that day you will know that I am in my Father, and you in me, and I in you. Whoever has my commandments and keeps them, he it is who loves me. And he who loves me will be loved by my Father, and I will love him and manifest myself to him." Judas (not Iscariot) said to him, "Lord, how is it that you will manifest yourself to us, and not to the world?" Jesus answered him, "If anyone loves me, he will keep my word, and my Father will love him, and we will come to him and make our home with him. Whoever does not love me does not keep my words. And the word that you hear is not mine but the Father's who sent me." ~ John 14:15-24 (emphasis added)
This is the Christ of Christianity.
This is the evidence of true salvation.
The same Jesus who supernaturally saves, supernaturally transforms the very nature of those whom He has saved. He really, truly does make them into "new creatures in Christ".
So if your reaction to His commands on children's education, economics, law, politics or anything else when you hear them is something akin to the blah-blah-blah disinterest of Charlie Brown when he hears his Mom or teacher talking, then I would respectfully and lovingly confront you with a very important question: Are you truly saved?
~
If you know of anyone who might be interested in this post, please share it. Thank you!
Please "like" us on Facebook (using the convenient button in the upper left corner) and feel free to sign up for new articles by email using the button in the upper right corner of the FBC home page. Thank you for your support!
.
To learn about making a much appreciated (and much needed) financial contribution to the FBC cause, please click here.

© 2015 Scott Alan Buss – All Rights Reserved.
Soli Deo Gloria!