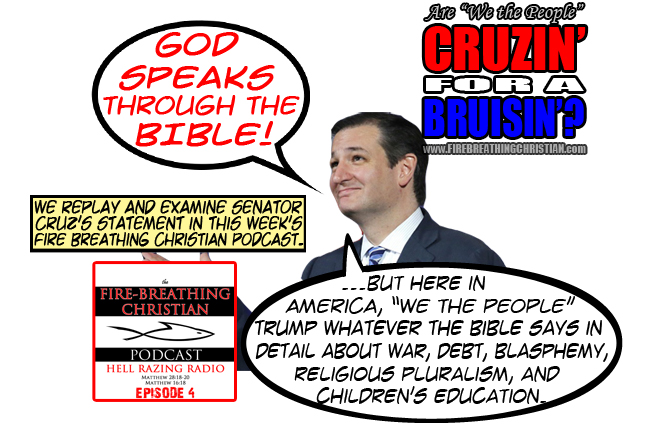 I don't know 'bout you, but when I hear someone answer a nationally televised debate question by making a clear appeal to Scripture as the means by which God clearly speaks to man, I'm impressed. I 'm happy. I'm compelled to amen(!) and woohoo(!).
Senator Ted Cruz made just such an appeal in the first Republican primary debate televised by Fox last month when, in response to a question posed by Megyn Kelly as to weather he had "received a word from God", Senator Cruz began his answer with a bold, clear acknowledgement of the Bible as the word that has been given to all of us. (Amen and woohoo!) The crowd went wild at that…or at least wild-ish. It was a good moment and a very good beginning of an answer.
But then we got more of what we should be very used to by now as Christians being wooed by representatives of the Pagan Political Right (some of whom claim to be (and at times probably really are) Christians themselves).
After Cruz's awesome start, we got the ol' Pagan Right switcheroo, with basic biblical principles warped and molded to suit the needs of the Republican version of American Statism. (See: How's that Pagan "conservatism" workin' out for ya, Christian?)
We replayed and examined the complete question/answer exchange between Megyn Kelly and Senator Cruz on yesterday's Fire Breathing Christian Podcast.
You can listen to the podcast on the below player or by visiting the Fire Breathing Christian page at Podbean.com by clicking here.
article continues below
I hope that our attempt to "test all things" in light of Scripture – in this case Senator Cruz's own appeal to Scripture – is helpful and that it encourages and reminds us to diligently weigh everything by the perfect standard of the Word of God.
The passions, resources, and votes of Christians have been manipulated and used to undermine the culture and grow the beast of the American State for generations now. Lord willing, that will soon come to an end. (See: Why "conservatives" love funding liberalism. And how they do it.)
The Fire Breathing Christian Podcast is now available on iTunes. Please check it out and share with anyone that you think might be interested.
Thank you!
~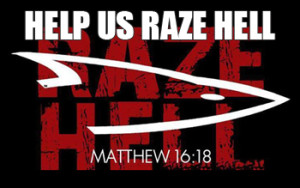 If you know of anyone who might appreciate this post, please share it. If you'd like to see articles like this continue, please click here to help.
Please also "like" us on Facebook, "+" us on Google+, follow us on Twitter and feel free to sign up for new articles by email using the buttons in the upper right corner of the FBC home page.
Also feel free to check out the latest designs at Fire Breathing Tees and the latest memes at Fire Breathing Memes. Thank you for your support!
© 2015 Scott Alan Buss – All Rights Reserved.