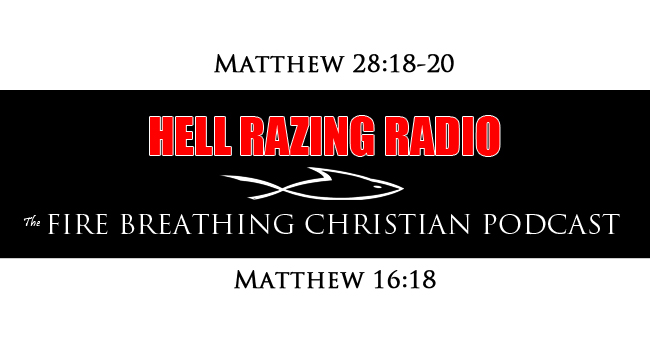 Howdy All!
The Fire Breathing Christian Podcast is now listed on iTunes. Woohoo!
We've submitted it to a variety of other streaming services as well, but now that it's iTunes ready I've put a Podcast tab at the top of the FBC site's home page linking to the new Podcast Page (which you can access by clicking here).
The fourth installment of the podcast was posted on Monday and we're tentatively aiming for Monday weekly releases from here on out, Lord willing and schedule permitting. This is a first small step towards where we hope to go with audio/video formats and the podcast is very much a work in progress, but we're happy to have it off the ground and very appreciative of your feedback and support. That said, please feel free to send on any thoughts, criticisms, and suggestions that you might have on the podcast (or anything else FBC related) to Scott@FireBreathingChristian.com.
We're hoping to soon incorporate interviews with like-minded Fire Breathers as well as interaction with listeners of the podcast and readers of the blog.
Subscribing to the podcast on iTunes (or wherever you choose to stream it from) is hugely helpful, as is sharing with anyone that you think might appreciate what we're doing at Fire Breathing Christian.
Thank you for your prayers and support! Your encouragement is more appreciated than you know, especially in these early stages of the FBC mission.
---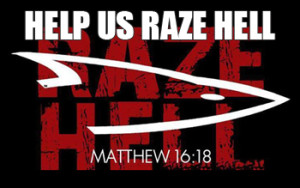 If you know of anyone who might appreciate what we're doing here at Fire Breathing Christian, please share! If you'd like to see podcasts and articles like this continue, please click here to help.
Please also "like" us on Facebook, "+" us on Google+, follow us on Twitter and feel free to sign up for new articles by email using the buttons in the upper right corner of the FBC home page.
Also feel free to check out the latest comics from Stick People for Jesus, the latest designs at Fire Breathing Tees and the latest memes at Fire Breathing Memes. Thank you for your support!
© 2015 Scott Alan Buss – All Rights Reserve