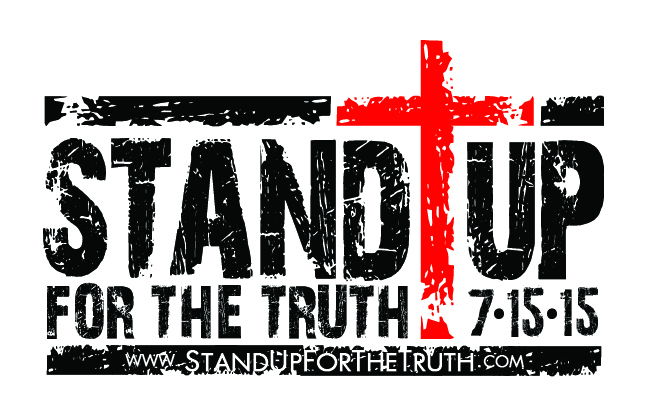 Yesterday's Stand Up for the Truth program with Mike and Amy was an absolute blast! Over the first 45 minutes or so of air time, we touched on some of the heavier issues of the day, including the advance of the homosexual agenda and the continued entrenchment of child sacrifice (via abortion) as the norm here in the "land of the free" and the home of the NSA.
We spent some time considering how it is that 3% of America's population (homosexuality advocates) have managed to radically transform the culture through their faith in action, and what that tells us about the true nature of the rest of our culture. In this light we considered the question, "What if America had as many Christians as it does gay activists?"
We also took several calls and interacted with some great questions on the subject of the lordship of Christ over politics and civil government.
You can access the podcast version of the whole show by clicking here. (Or the detailed Stand Up for the Truth page including the podcast by clicking here.)
~
If you know of anyone who might appreciate this post, please share it. If you'd like to help support the Fire Breathing Christian mission, please click here.
Please also "like" us on Facebook, "+" us on Google+, follow us on Twitter and feel free to sign up for new articles by email using the buttons in the upper right corner of the FBC home page.
Also feel free to check out the latest designs at Fire Breathing Tees and the latest memes at Fire Breathing Memes. Thank you for your support!
© 2015 Scott Alan Buss – All Rights Reserved.
Soli Deo Gloria!