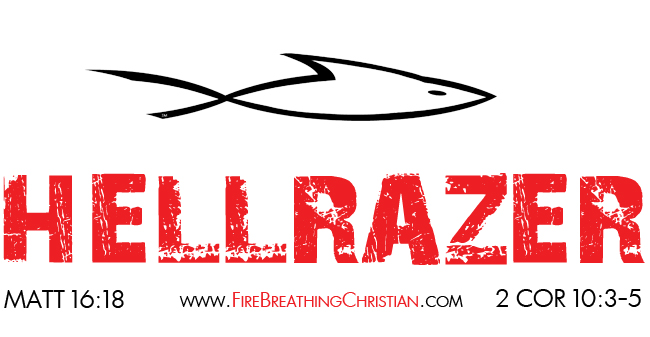 Howdy y'all and Happy Anniversary!
Yesterday was the last day in Year One of the Fire Breathing Christian blog experiment. Yesterday's article was also the 365th FBC post for the year, which was kinda cool. So we're jazzed and very thankful for all of the support, encouragement, and new connections we've made with Brothers and Sisters as a result of this little (but growing quickly) blog. God is good!
Before going any further, we want to especially thank those of you who have prayed, shared posts, sent us emails, and financially supported the Fire Breathing Christian mission. Without the support of God's people in these ways, we'd have gone nowhere.
Seriously; this thing that we're happily pouring tons of time, energy, and resources into is so unconventional (from our perspective, anyway) and seems so odd at times that even we can be tempted to wonder, "Why go to all of this trouble? Why not just do something a little less extreme, a lot more 'normal', and a whole lot easier?"
Thankfully, those thoughts don't get any traction, but they're always out there lurking on the periphery, so your support is much more appreciated than you probably realize.
Last month in What we're trying to do now at Fire Breathing Christian, and what we hope to do in the future, we covered some of our hopes and plans for future Fire Breathing Christian adventures, and one of those hopes that we're zoning in on now is that of a podcast.
As the culture crumbles around us and longstanding idols come tumbling down, appetite for the hard and beautiful truths of Christ is building. By the grace of God through these fires of adversity, great opportunities are arising, and we want to do whatever we are able with whatever we have been given to seize those opportunities for Him.
To that end, adding a podcast to the FBC arsenal is now standing out to us as the next best and most important step for to take.
Of course, that will take even more time, energy, and resources to get rolling properly, so please pray for us and send on any thoughts that you might have as to what a Fire Breathing Christian podcast should sound like. We'd love to hear from you.
If you've come to appreciate the work that we do here and if the Fire Breathing Christian podcast is something you'd like to see roll out soon, please prayerfully consider financially supporting our mission. Every single solitary dollar is much needed and much appreciated!
Thank you as always for your thoughtful consideration of all of these things.
Happy anniversary, Soli Deo gloria…and let's roll!
SAB
~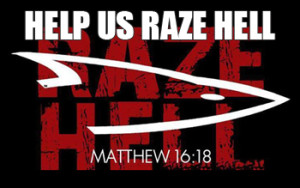 If you know of anyone who might appreciate this post, please share it. If you'd like to see articles like this continue, please click here to help.
Please also "like" us on Facebook, "+" us on Google+, follow us on Twitter and feel free to sign up for new articles by email using the buttons in the upper right corner of the FBC home page.
Also feel free to check out the latest designs at Fire Breathing Tees and the latest memes at Fire Breathing Memes. Thank you for your support!
© 2015 Scott Alan Buss – All Rights Reserved.