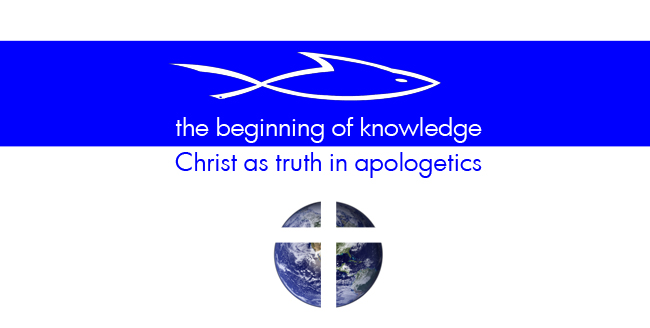 Here in the happy, wild and wacky world of trying-to-get-things done known as "Scott and Holly's life", we are pleased and thankful to report that we are by the grace of God actually getting a lot of things done lately, including some things that'd been waiting on back burners for quite a while now. Sometimes I wonder how anything at all happens on the FBC front with home (and a soon-coming residential move), two tiny little ones, an awesome church family, and a full time office gig soaking up a lot of time (none of which I am complaining about, mind you). Even so, God has been gracious enough to bring us into Year Two of the Fire Breathing Christian mission with something of a productivity surge. We still have a lot of items to finish on the "catch up" and "to do" lists, but overall the past month has been surprisingly productive.
One of the long-delayed projects that we've finally finished up is the re-release of The Beginning of Knowledge – Christ as Truth in Apologetics, a small book on presuppositional Christian apologetics that we first published in 2013. (Which is now available through the FBC Book Page.)
Over the past year or so, we've posted six well received articles that are excerpts from the book, so it's very cool to finally have it back in print and available, with (hopefully all) typos cleaned out, a few tweaks made, and a snazzy new cover. The six articles posted at Fire Breathing Christian should give you a good feel for the book:
Meology vs. Theology: Putting God on Trial and Man on the Throne
Razing Hell: The Christian Call to War on Autonomy  
The Alpha of Apologetics…and Everything Else   
Daddy (Isn't There) Issues: The Myth of Autonomy  
Swiss Cheesiness: The Myth of Neutrality   
The (not so) Great I (probably) Am: The Man-Centered Myth of the "Probably God"  
Here's a shot of the new back cover, which should give an even clearer idea as to how we hope to encourage and equip Christians with this particular work: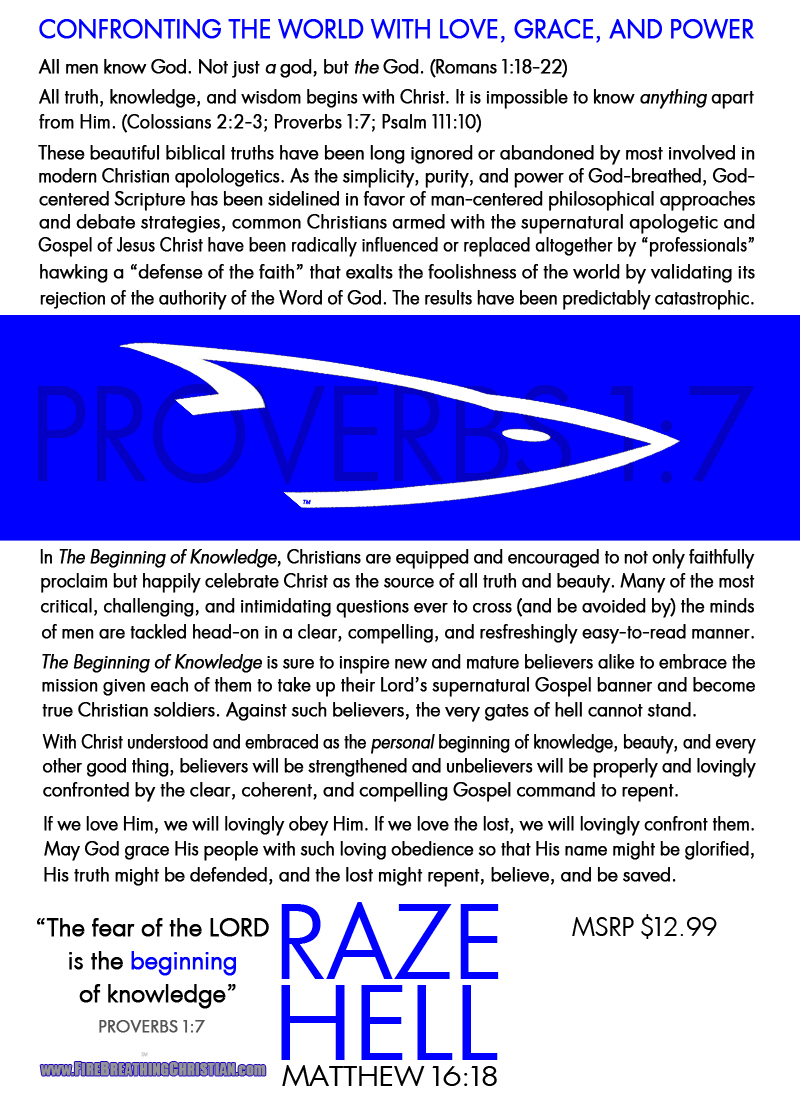 And here is a shot of the front cover of the last proofs that we received before green-lighting the re-release: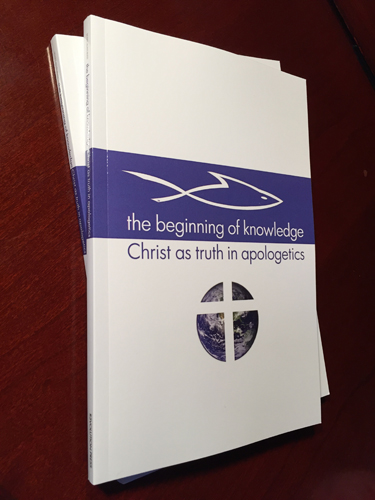 Needless (but still cool) to say, we're pretty jazzed to finally have this one finished…and we're very excited about the blogging, books, podcasts, and who-knows-what-else to come. God is good and we are so very thankful for your prayers and support as we do these things!
Soli Deo gloria!
---
If you know of anyone who might appreciate this post, please share it. If you'd like to see articles like this continue, please click here to help.
Please also "like" us on Facebook, "+" us on Google+, follow us on Twitter and feel free to sign up for new articles by email using the buttons in the upper right corner of the FBC home page.
Check out The Fire Breathing Christian Podcast too, and see the latest books at R3VOLUTION PRESS, the latest designs at Fire Breathing Tees and the latest memes at the Fire Breathing Memes page.
Finally, here are a few good intro/reminder links for those of you who are new to Fire Breathing Christian and curious about exactly what's goin' on 'round here:
What are you, some kind of [insert label here] or something?!
What's with that shark-fishie graphic thing?
Intro to Fire: The Power and Purpose of the Common Believer
When the Bible gets hairy. (Or: Is it right for men to have long hair?)
And especially this one: Never forget that apart from God's grace you and I are complete morons.
Thank you for your support!