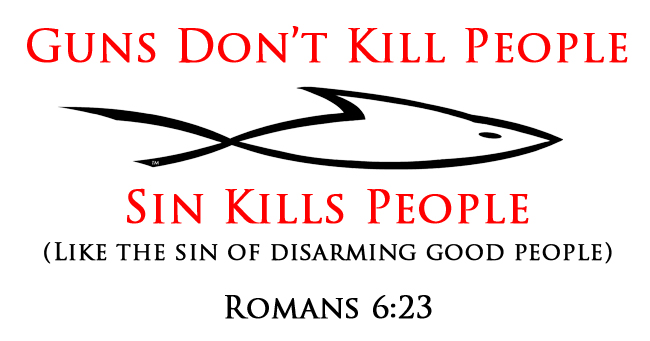 What do condiments, control freaks, and "gun free zones" have in common?
More than you may think.
One of the most predictable political routs run routinely here in "the land of the free" and the home of the NSA comes like clockwork right on cue after there's been a mass shooting in some sort of "gun free zone".
The formula tends to go something like this:
A usually very medicated, profoundly disturbed, and completely self-absorbed person decides to lock, load, and head off to a "gun free" zone to do a little venting. Of people.


.

He gets to his preferred "gun free zone" and proceeds to shoot up the place and anyone therein, often successfully killing and wounding a large number of unarmed victims.




.

After news breaks of this wicked exhibition of murderous narcissism, three things tend to happen right on schedule:
1. The "very medicated" part mentioned above, which tends to apply to 90% or more of these "gun free zone" sign ignoring (how rude!) mass murderers, is pretty much completely ignored. (See: Sin? We have a pill for that.)
.
2. The fact that a "gun free zone" has yet again provided a target rich environment to entice and enable the usually drugged up mass murderer in question is also almost completely dismissed as a significant factor.
3. The ability of the drugged up murderer to get psychotropic drugs guns is then used once again make the case that gun availability is the problem and that law-abiding, decent people (like the ones routinely shot up in these "gun free zone" scenarios) ought not be allowed to own the sorts of weapons being used against them by drugged up murderously narcissistic monsters in "gun free zones".
And that pretty much summarizes a standard post-mass-shooting spin of the anti-gun crowd.
Obviously, when this is the way one "thinks" about things like people, drugs, guns, and society, there's cause for more than a little suspicion as to just what certain gun control advocates might be smoking and what they'll come up with next if they don't stop.
Along these lines, I'd like to submit for your consideration/entertainment a hilariously tragicomedic example of one form of anti-gun nuttiness being trumped and stamped out by an even more virulent strain of anti-gun insanity.
In The Angry Mob and the Internet, my friend Isaac Botkin provides an example of what can happen when two (probably should be) committed anti-gun nuts bump into each other at the OK Corral:
. . . Last week, Chicago-based entrepreneur Adam Kennedy and his friends claimed that they had invented a brand new kind of gun, the world's first safe gun. Instead of deadly bullets fired by violently exploding gunpowder, it shot harmless capsules of pepper powder propelled by silent compressed air. They marketed their product as the perfect, child-proof, safe home-defense device that could instantly stop any threat and, for the first time ever, offer a "a fear-free user experience." However, these claims have a few problems.
The first problem is that they haven't really invented anything. They are selling a completely unmodified Tippman TiPX paintball pistol; something that's been sold in sporting goods stores for years at a fraction of the price. The projectile, which they claimed to have developed by "completely rethinking the bullet," is also an off-the-shelf OC-filled paintball that has clearly been bought from Rap4. This combination of standard paintball marker and pepperball ammunition has actually seen real-world use, usually by law enforcement or corrections officers doing minor riot control outside.
Which brings us the second problem: this is just a terrible way to defend the inside of your home. If I wanted to use a pepper-based villain-deterrent indoors, I would pick a pack of foam or gel based pepper spray, something that would stick to the bad guy and not create clouds of floating pepper dust that will settle into my upholstery, books, and baby toys. If a small child has ever fired a dry chemical fire extinguisher inside your home, you will know how quickly that powder gets everywhere. Furthermore, not even the sting of inhaled oleoresin papsicum will disable every bad guy, and it certainly won't prevent him from pulling the trigger of the real gun that, if you live in Chicago, he has almost certainly brought with him.
Ah, if only the many thugs of ChicagoLand were limited to condiment-based weapons…one can dream…
Isaac continues:
Thirdly, Adam Kennedy and Co. are completely ignorant about everything that they talk about. They continually refer to pepper as a "powerful toxin," as opposed to what it really is, a non-toxic irritant. They claim that the compressed air (actually CO2) makes the gun recoil-free, thus violating Newton's third law, and then they get the range, velocity, and projectile energy claims wildly wrong. They also copy and paste random data from PepperBall.com about OC being non-toxic when used outdoors by the military, and then claim that the problem with real guns is that they were "never designed for a home."
In short, it's a hilariously bad, slapped-together campaign that could just as easily been a spoof of hipster crowdfunding. I was pretty sure that an internet mob would show up to mock them, either paintballers laughing at the ridiculously inflated price and capability of a plastic toy, or gun owners debunking SALT's dusty old anti-gun rhetoric. What I didn't expect was a mob of anti-gun activists excoriating Adam Kennedy for making a gun. You can't find the SALT gun campaign on Indiegogo anymore, and it's because a bunch of unreasonable anti-gunners complained and Indiegogo wimped out.
The Social Justice Warrior who claims single-handed credit for this great victory is Mike Monteiro, a San Francisco-based designer who makes anti-gun t-shirts (I guess he's like me only the opposite). When Mike heard about the SALT Gun, he took his irrational rage to Twitter. "The only safe gun is a non-existent gun. We will NOT tolerate gun design," he posted, and asked all of his 50 thousand followers to barrage Indiegogo with baseless complaints.
I'll pause here at this cliffhanger and encourage you to check out the rest of Isaac's article in order to find out how this particular shootout between anti-gun activists works itself out.
In the meantime, remember always: Guns don't kill people. Sin kills people…including the sin of disarming good people.
For the wages of sin is death, but the free gift of God is eternal life in Christ Jesus our Lord.
~ Romans 6:23
---
If you've benefitted from the work done at Fire Breathing Christian, we ask that you
consider financially supporting the cause. You can do this in one of three ways: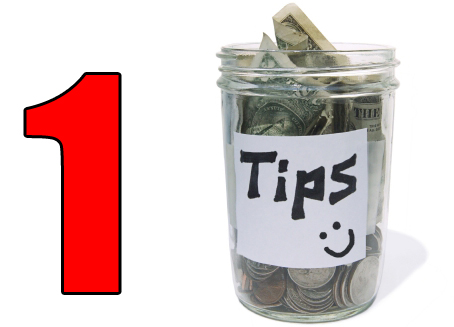 You can drop a few bucks in the tip jar by making a one-time donation through PayPal.

You can make a regular contribution by joining our monthly support team.

You can use our Amazon.com affiliate link every time you order anything at Amazon.com.
We depend on God's provision through His faithful people.
Thank you for supporting Fire Breathing Christian!
---

Please check out our video channel and our news satire site.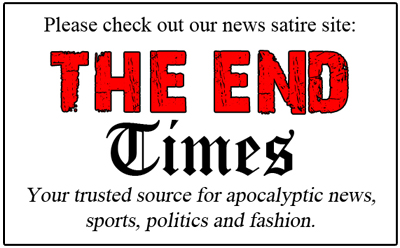 ---
You can also help support the Fire Breathing Christian mission by checking out these books:
Stupid Elephant Tricks – The Other Progressive Party's War on Christianity takes a painful but much needed look at how Christ-less "conservatism" has captivated Christians and co-opted them into helping march the culture ever deeper into darkness: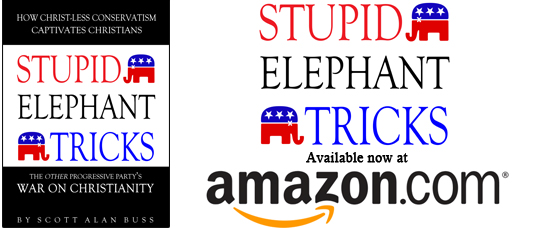 _____________________________________________________
The Beginning of Knowledge: Christ as Truth in Apologetics is an approachable, easy to read introduction to Christ-centered apologetics: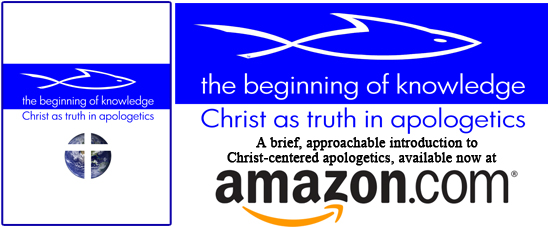 _____________________________________________________
Apathetic Christianity: The Zombie Religion of American Churchianity explores the tragic true horror story of all-American dead religion masquerading as Christianity: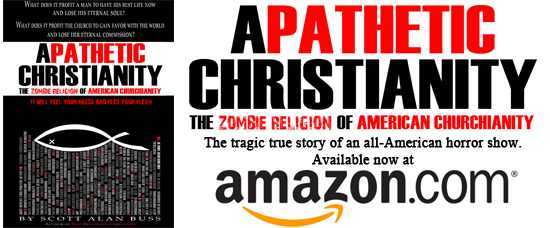 _____________________________________________________
On Education is a compilation of some of the most provocative and compelling Fire Breathing Christian articles on the subject of children's education: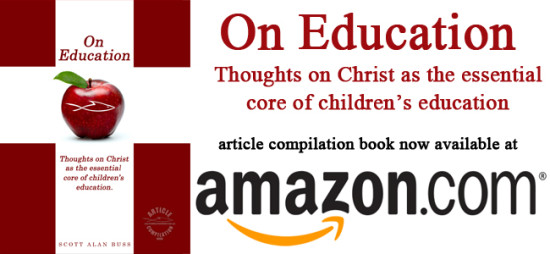 _____________________________________________________
There Is No "God-Given Right" To Worship False Gods is a compilation of some of the most provocative Fire Breathing Christian articles on the subject of America's embrace of a satanic approach to religious liberty: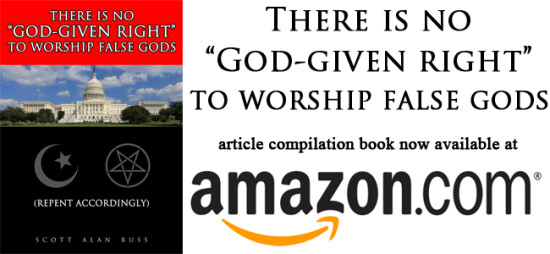 _____________________________________________________
Fire Breathing Christians – The Common Believer's Call to Reformation, Revival, and Revolution is the book that first presented the FBC mission to apply the Gospel-fueled Great Commission in every realm of God's creation: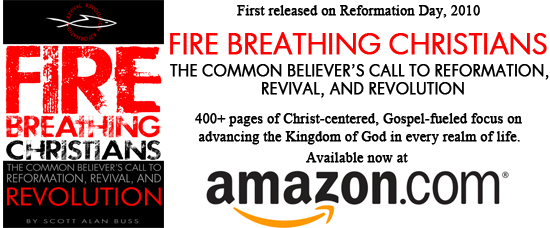 _____________________________________________________
An alternate white cover version of Fire Breathing Christians is available:

_____________________________________________________
There is also an alternate black cover version of Fire Breathing Christians:

Finally, here are a few good intro/reminder links for those of you who are new to Fire Breathing Christian and curious about exactly what's goin' on 'round here:
What are you, some kind of [insert label here] or something?!
What's with that shark-fishie graphic thing?
Intro to Fire: The Power and Purpose of the Common Believer
When the Bible gets hairy. (Or: Is it right for men to have long hair?)
And especially this one: Never forget that apart from God's grace you and I are complete morons.