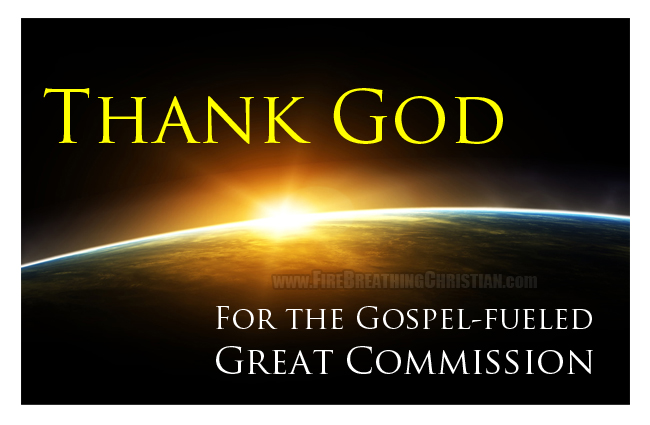 Can you believe that God has each and every one of us here and now for perfect purpose to play specific roles in an unstoppable mission and adventure established before the very foundations of the world? (See: Ephesians 1:3-14 and Romans 8:28-31.)
Can you believe that He has chosen to use such undeserving little wormy creatures as you and I to proclaim His Name and advance His Kingdom right here and right now?
Can you believe that He has chosen to reconcile all of creation through the blood and work of Christ on the cross (Colossians 1:15-20) and that He has chosen to do so by empowering His people with His Spirit and Word so that we might by His grace pursue and fulfil His Great Commission (Matthew 28:18-20)?
If these supernatural, supercool truths don't inspire some head-spinning, awestruck amens, hallelujahs and woohoos, nothing can.
So please feel free to amen, be encouraged to shout hallelujah, and accept this invitation to woohoo!
Give thanks to the LORD, for he is good,
for his steadfast love endures forever.
Give thanks to the God of gods,
for his steadfast love endures forever.
Give thanks to the Lord of lords,
for his steadfast love endures forever. . .
~ Psalm 136:1-3
May God grace us with a true love and gratitude for His Nature as revealed in His Word so that we might zealously seek His will and submit to what we find therein.
As Holly and I ponder these amazing truths and the incredible privilege God has given by His grace to His people, we want to thank those who have helped Fire Breathing Christian in these early days of its mission. What we're trying to do here would not be possible without the faithful support of our Brothers and Sisters in battle. Thank you, thank you, THANK YOU for your prayers and support!
The battle is on…the victory is already won…and we are one Thanksgiving Day closer to the perfect, restored creation to come.
So Happy Thanksgiving, y'all!
We have much work to do – all by God's grace, all for His glory, and all to our eternal benefit.
Soli Deo gloria…and let's roll!
---
If you know of anyone who might appreciate this post, please share it. If you'd like to see articles like this continue, please click here to help.
Please also "like" us on Facebook, "+" us on Google+, follow us on Twitter and feel free to sign up for new articles by email using the buttons in the upper right corner of the FBC home page.
Check out The Fire Breathing Christian Podcast too, and see the latest books at R3VOLUTION PRESS, the latest designs at Fire Breathing Tees and the latest memes at the Fire Breathing Memes page.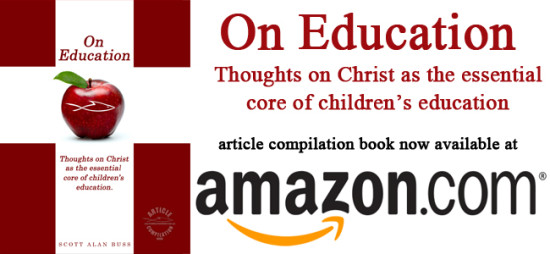 _____________________________________________________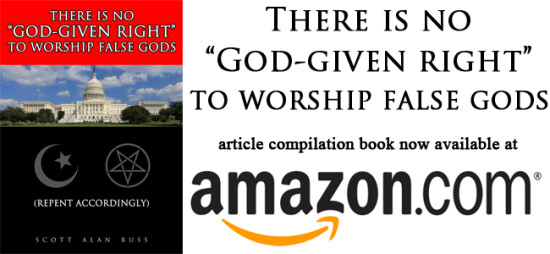 Finally, here are a few good intro/reminder links for those of you who are new to Fire Breathing Christian and curious about exactly what's goin' on 'round here:
What are you, some kind of [insert label here] or something?!
What's with that shark-fishie graphic thing?
Intro to Fire: The Power and Purpose of the Common Believer
When the Bible gets hairy. (Or: Is it right for men to have long hair?)
And especially this one: Never forget that apart from God's grace you and I are complete morons.
Thank you for your support!