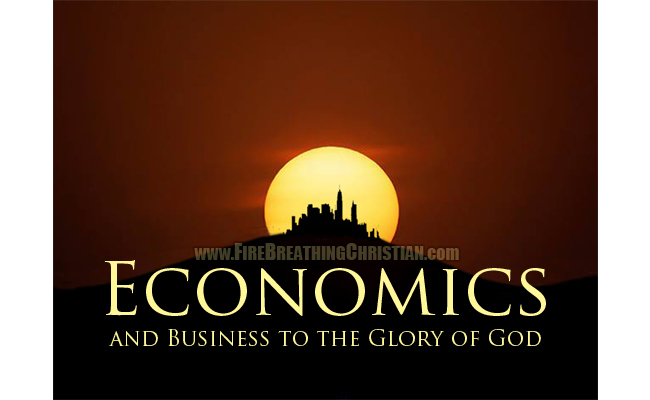 What is the primary purpose and goal of business?
To glorify God.
Really?
Yeah, really.
And this doesn't just apply to "church businesses" or "Christian book store businesses" or "missionary support businesses" or even only to "online Christian blog businesses", for that matter. It applies to all business. The primary purpose and goal of all legitimate business and all legitimate economic activity anywhere at anytime in God's creation is to bring glory to God.
It's not to make a profit (as many Pagan Political Right Wing "experts" claim).
It's not to create jobs (as many Pagan Political Left Wing "experts" claim).
It's to glorify God and, by natural extension, to exalt, enrich, and expand His Kingdom.
Anytime we "forget" these things and make God-displacing idols of profits, jobs, or anything else, we fundamentally corrupt our approach to God's property of economics and we will suffer the consequences – economic and otherwise. It may take a while – generations, even – but ultimately there is no escaping the reality that God owns, defines, and sustains everything in His creation (see: Colossians 1:16-17) – including economics and business – and that anything in His creation can only be rightly pursued and applied in a lasting, truly profitable manner by pursuing and applying it in accordance with His Nature as revealed in His Word.
Another point worthy of reminder is that, contrary to the self-serving teachings of the world, all realms in God's creation are intimately connected to each other because they are all intimately connected with (and rooted in) Him. The idea that economic or business or political or legal activity can be pursued off in its own neatly sequestered little realm without necessarily being defined by or impacting other realms of life in God's creation is both preposterous and dangerous. Economic and business activity, when pursued in an anti-Christ spirit, naturally inspires and is connected to all manner of evils, many of which may not in and of themselves appear to be particularly economic in nature.
. . . the love of money is a root of all kinds of evils. . .
~ 1 Timothy 6:10
Money itself is not inherently evil. It is the love of money (above God) that is always evil and always destructive. When we love profit or jobs or material pursuits of any sort for any reason to the point that we make them the primary purpose of our business or economic activity, we are in great sin and we are practicing evil.
Money is a tool by which great things can be done to glorify God, enrich the lives of His people, and expand His Kingdom. He has provided us with the tools of economics, business, and money for these very purposes. A faithful, Christ-centered approach to business and economics will keep these things in their proper perspective at all times in all circumstances and trust in the Author of economics and business to provide all that is truly needed in any circumstance.
"No one can serve two masters, for either he will hate the one and love the other, or he will be devoted to the one and despise the other. You cannot serve God and money.
Therefore I tell you, do not be anxious about your life, what you will eat or what you will drink, nor about your body, what you will put on. Is not life more than food, and the body more than clothing? Look at the birds of the air: they neither sow nor reap nor gather into barns, and yet your heavenly Father feeds them. Are you not of more value than they? And which of you by being anxious can add a single hour to his span of life? And why are you anxious about clothing? Consider the lilies of the field, how they grow: they neither toil nor spin, yet I tell you, even Solomon in all his glory was not arrayed like one of these. But if God so clothes the grass of the field, which today is alive and tomorrow is thrown into the oven, will he not much more clothe you, O you of little faith? Therefore do not be anxious, saying, 'What shall we eat?' or 'What shall we drink?' or 'What shall we wear?' For the Gentiles seek after all these things, and your heavenly Father knows that you need them all. But seek first the kingdom of God and his righteousness, and all these things will be added to you."
~ Matthew 6:24-33
A faithful, Christ-centered approach to business and economics will demonstrate contentedness with whatever the Definer and Sustainer of economics and business perfectly chooses to provide to each of His precious people at any given moment in His creation of time:
. . . I have learned in whatever situation I am to be content. I know how to be brought low, and I know how to abound. In any and every circumstance, I have learned the secret of facing plenty and hunger, abundance and need. I can do all things through him who strengthens me.
~ Philippians 4:11-13
Please note that we are not being told here to only "be content" when we have little materially or when we are in material poverty. We are being told to be content and thankful in all circumstances, including when we have been purposefully given much in the way of material prosperity. We are to be thankful for material wealth when God provides it to us. We are to be thankful for the opportunity that such wealth provides to advance His Kingdom. We are not to fear or malign wealth and we are not to exalt material poverty to an enviable or somehow inherently "more spiritual" position. We are to thankfully and enthusiastically seize every opportunity through every circumstance that God provides so that we might advance His Kingdom in whatever way He makes for us at any given moment in time, all by His grace and all for His glory.
That's how business is do be done by His people here and now in His creation.
That's the beautiful truth that we must grab hold of and apply if we are to model the life- and culture-resurrecting obedience to God at the core of the Gospel-fueled Great Commission.
These are the unbreakable, unshakable realities of God's creation of economics that we should aim to clearly represent at every opportunity, so that we might manage (and model to a watching world) the most God-glorifying of homes, businesses, and economic enterprises.
No matter what Rush Limbaugh, CNBC, the RNC, the DNC, or Forbes magazine may have to say (and wish for us to believe) on the matter, the first and foremost object of all legitimate economic and business activity is, and must be, to bring glory to God.
That's how things work here in His creation.
That's how His creations of economics and business are designed and eternally destined to operate…and we shouldn't want it any other way
---
If you've benefitted from the work done at Fire Breathing Christian, we ask that you
consider financially supporting the cause. You can do this in one of three ways: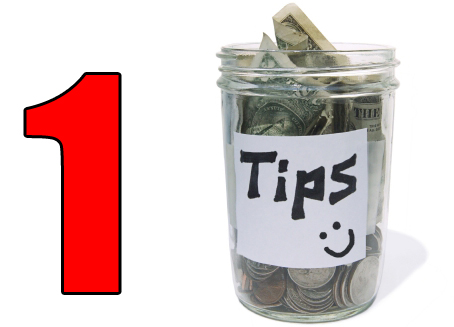 You can drop a few bucks in the tip jar by making a one-time donation through PayPal.

You can make a regular contribution by joining our monthly support team.

You can use our Amazon.com affiliate link every time you order anything at Amazon.com.
We depend on God's provision through His faithful people.
Thank you for supporting Fire Breathing Christian!
---

Please check out our video channel and our news satire site.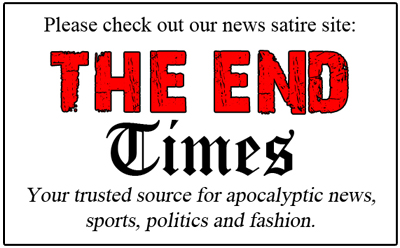 ---
You can also help support the Fire Breathing Christian mission by checking out these books:
Stupid Elephant Tricks – The Other Progressive Party's War on Christianity takes a painful but much needed look at how Christ-less "conservatism" has captivated Christians and co-opted them into helping march the culture ever deeper into darkness: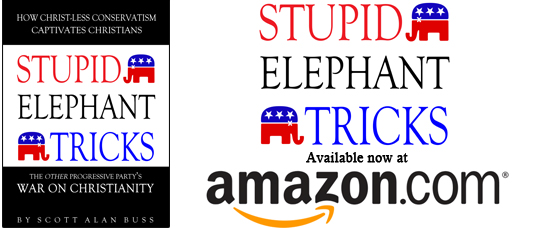 _____________________________________________________
The Beginning of Knowledge: Christ as Truth in Apologetics is an approachable, easy to read introduction to Christ-centered apologetics: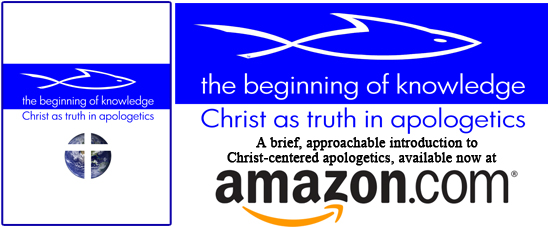 _____________________________________________________
Apathetic Christianity: The Zombie Religion of American Churchianity explores the tragic true horror story of all-American dead religion masquerading as Christianity: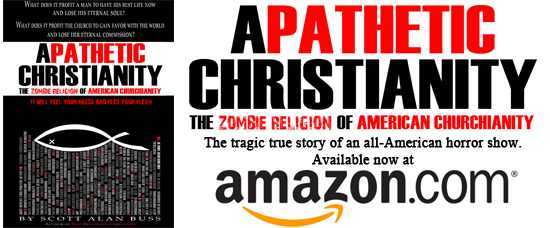 _____________________________________________________
On Education is a compilation of some of the most provocative and compelling Fire Breathing Christian articles on the subject of children's education: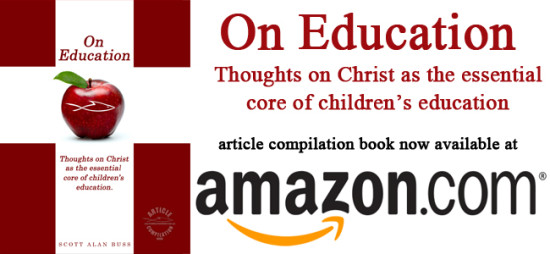 _____________________________________________________
There Is No "God-Given Right" To Worship False Gods is a compilation of some of the most provocative Fire Breathing Christian articles on the subject of America's embrace of a satanic approach to religious liberty: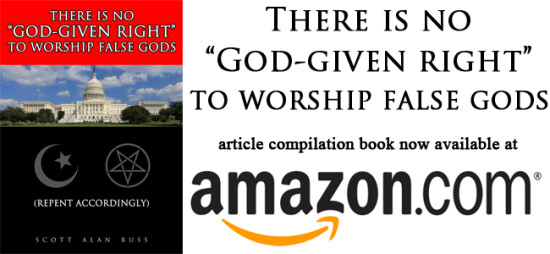 _____________________________________________________
Fire Breathing Christians – The Common Believer's Call to Reformation, Revival, and Revolution is the book that first presented the FBC mission to apply the Gospel-fueled Great Commission in every realm of God's creation: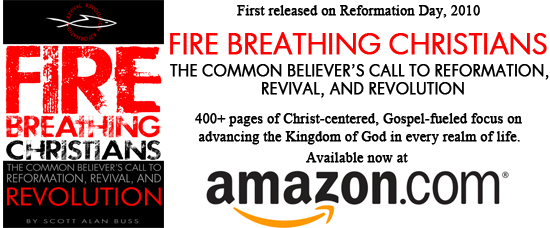 _____________________________________________________
An alternate white cover version of Fire Breathing Christians is available:

_____________________________________________________
There is also an alternate black cover version of Fire Breathing Christians:

Finally, here are a few good intro/reminder links for those of you who are new to Fire Breathing Christian and curious about exactly what's goin' on 'round here:
What are you, some kind of [insert label here] or something?!
What's with that shark-fishie graphic thing?
Intro to Fire: The Power and Purpose of the Common Believer
When the Bible gets hairy. (Or: Is it right for men to have long hair?)
And especially this one: Never forget that apart from God's grace you and I are complete morons.