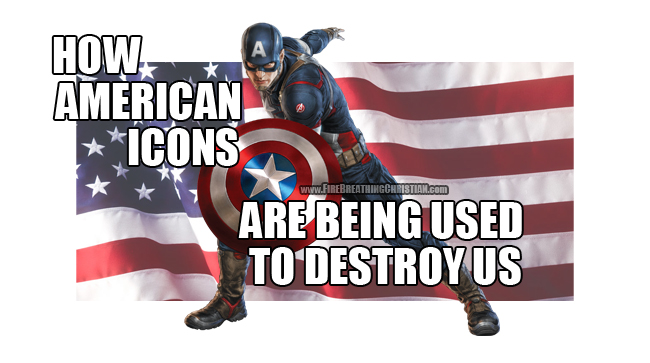 One of the more painfully obvious yet persistently ignored realities of our culture is the manner in which American Corporate power is routinely used to steer us away from the religion of Christianity and into the religion of American Statism (which is, from the perspective of American Corporate elites, a wholly owned subsidiary of American Corporate elites).
Disney, the culture-moving power behind such franchises as Star Wars and Marvel (Comics) Studios, is one of many major American corporate players in the move to ease us into a brave new America defined by American, rather than biblical, concepts of truth, justice, freedom, love, family and liberty. As such, the latest move made by The Magic Kingdom against the Kingdom of Christ should come as no surprise.
article continues below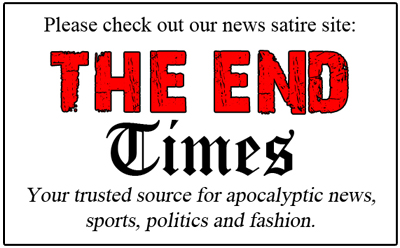 Yesterday in Disney Threatens to Leave Georgia If Anti-Gay Bill Gets Signed Into Law, MSN News reported:
In response to Georgia's proposed "anti-gay bill" that could potentially be signed into law soon, Walt Disney Studios threatened to leave the state for its production needs should such an action take place.
The officially titled "Free Exercise Protection Act" would offer protection to faith-based organizations that refuse to provide services that they say violate their beliefs, including same-sex marriages. Critics say the bill would allow for legally sanctioned discrimination in the state.
"Disney and Marvel are inclusive companies, and although we have had great experiences filming in Georgia, we will plan to take our business elsewhere should any legislation allowing discriminatory practices be signed into state law," said a spokesman for the studio.
Disney, long at the forefront of supporting LGBT employees and issues, would put a substantial dent in Georgia's entertainment economy by leaving, since many recent films from Marvel, which Disney owns, have shot in and around Atlanta. Pinewood Studios outside Atlanta, for example, has served as the site for Ant-Man, the upcoming Captain America: Civil War and Guardians of the Galaxy 2.
So much for tolerance…of a Christian worldview, anyway.
The use of American icons to promote satanic causes is nothing new. The "pledge of pllegiance" taken on cue by tens of millions of Americans daily at sporting events and in State-run Temples of Statism (public schools) was itself written by a Socialist in the late 1800s in order to help sell flags to State-run schools…but don't expect that to matter much to a "good ol' American conservative" eager to demonstrate fidelity to the indivisible power of the State before a football game. After generations of State-run "education" and immersion in the religion of American Statism, even the most supposedly conservative among us are almost always default Socialists in practice (see: Social Security, Medicare, public schools, etc.).
So get ready for Captain America to be putting his muscle behind the LGBTQRS(…) movement more and more boldly as American Corporations succeed in moving us further and further away from the Kingdom of God and into the Magical Kingdom of American "Freedom".
---
If you know of anyone who might appreciate this post, please share it. If you'd like to see articles like this continue, please click here to help.
Please also "like" us on Facebook, "+" us on Google+, follow us on Twitter and feel free to sign up for new articles by email using the buttons in the upper right corner of the FBC home page.
Please check out The Fire Breathing Christian Podcast too, as well as the latest designs at Fire Breathing Tees and the latest memes at the Fire Breathing Memes page.
You can also help support the Fire Breathing Christian mission by checking out these books:
The Beginning of Knowledge: Christ as Truth in Apologetics is an approachable, easy to read introduction to Christ-centered apologetics: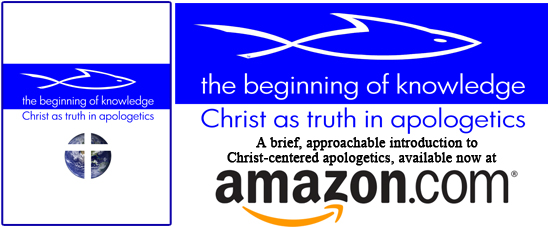 _____________________________________________________
Apathetic Christianity: The Zombie Religion of American Churchianity explores the tragic true horror story of all-American dead religion masquerading as Christianity: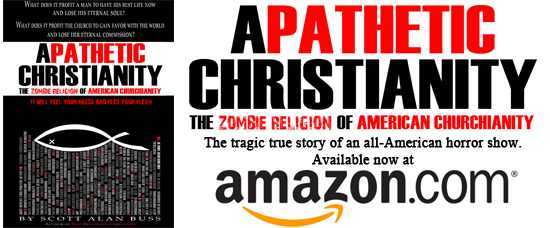 _____________________________________________________
On Education is a compilation of some of the most provocative and compelling Fire Breathing Christian articles on the subject of children's education: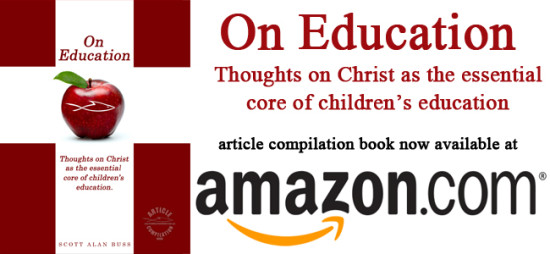 _____________________________________________________
There Is No "God-Given Right" To Worship False Gods is a compilation of some of the most provocative Fire Breathing Christian articles on the subject of America's embrace of a satanic approach to religious liberty: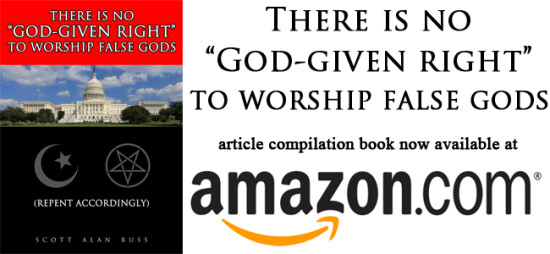 _____________________________________________________
Fire Breathing Christians – The Common Believer's Call to Reformation, Revival, and Revolution is the book that first presented the FBC mission to apply the Gospel-fueled Great Commission in every realm of God's creation: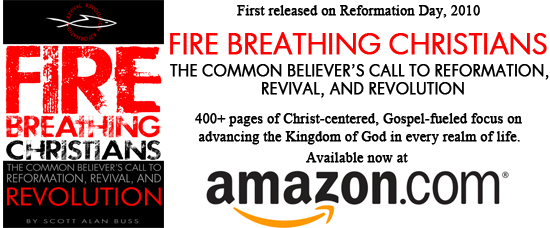 _____________________________________________________
An alternate white cover version of Fire Breathing Christians is available:

_____________________________________________________
There is also an alternate black cover version of Fire Breathing Christians:

Finally, here are a few good intro/reminder links for those of you who are new to Fire Breathing Christian and curious about exactly what's goin' on 'round here:
What are you, some kind of [insert label here] or something?!
What's with that shark-fishie graphic thing?
Intro to Fire: The Power and Purpose of the Common Believer
When the Bible gets hairy. (Or: Is it right for men to have long hair?)
And especially this one: Never forget that apart from God's grace you and I are complete morons.
Thank you for your support!