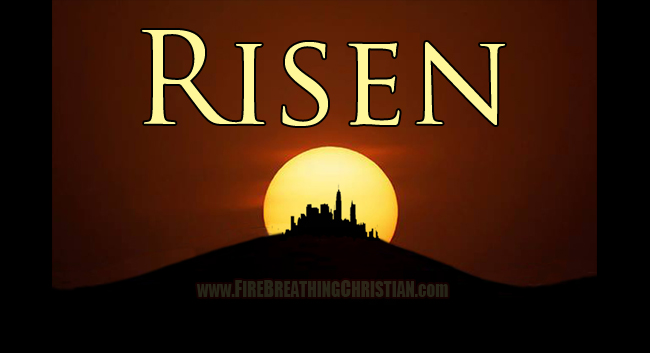 Jesus is risen.
Jesus is King.
Right now.
All authority in heaven and on earth has been given to Him and even at this very moment He is in the process of resurrecting and reconciling all of His creation to Himself through the power of His Gospel.
This reality defines all of life and creation.
Back on Reformation Day we considered a series of passages from Scripture that, when taken together and embraced in the full context of God's Nature as revealed in His Word, are both profoundly awe-inspiring and supernaturally motivating. Resurrection Day seems like the perfect time to re-share and reconsider the matchless beauties of Christ the King and His Kingdom as revealed in His Word:
In the beginning, God created the heavens and the earth. . .
~ Genesis 1:1
In the beginning was the Word, and the Word was with God, and the Word was God. He was in the beginning with God. All things were made through him, and without him was not any thing made that was made. In him was life, and the life was the light of men. . .
~ John 1:1-4
. . . Now the serpent was more crafty than any other beast of the field that the LORD God had made. He said to the woman, "Did God actually say, 'You shall not eat of any tree in the garden'?" And the woman said to the serpent, "We may eat of the fruit of the trees in the garden, but God said, 'You shall not eat of the fruit of the tree that is in the midst of the garden, neither shall you touch it, lest you die.'" But the serpent said to the woman, "You will not surely die. For God knows that when you eat of it your eyes will be opened, and you will be like God, knowing good and evil." So when the woman saw that the tree was good for food, and that it was a delight to the eyes, and that the tree was to be desired to make one wise, she took of its fruit and ate, and she also gave some to her husband who was with her, and he ate. Then the eyes of both were opened. . .
~ Genesis 3:1-7
. . . The LORD God said to the serpent, "Because you have done this, cursed are you above all livestock and above all beasts of the field; on your belly you shall go, and dust you shall eat all the days of your life.
I will put enmity between you and the woman, and between your offspring and her offspring; he shall bruise your head, and you shall bruise his heel.". . . 
~ Genesis 3:14-15 
. . . And the Word became flesh and dwelt among us, and we have seen his glory, glory as of the only Son from the Father, full of grace and truth. . .
~ John 1: 14
. . . He is the image of the invisible God, the firstborn of all creation. For by him all things were created, in heaven and on earth, visible and invisible, whether thrones or dominions or rulers or authorities—all things were created through him and for him. And he is before all things, and in him all things hold together. And he is the head of the body, the church. He is the beginning, the firstborn from the dead, that in everything he might be preeminent. For in him all the fullness of God was pleased to dwell, and through him to reconcile to himself all things, whether on earth or in heaven, making peace by the blood of his cross. . .
~ Colossians 1:15-20
.  . . Therefore, if anyone is in Christ, he is a new creation. The old has passed away; behold, the new has come. All this is from God, who through Christ reconciled us to himself and gave us the ministry of reconciliation; that is, in Christ God was reconciling the world to himself, not counting their trespasses against them, and entrusting to us the message of reconciliation. Therefore, we are ambassadors for Christ, God making his appeal through us. We implore you on behalf of Christ, be reconciled to God. For our sake he made him to be sin who knew no sin, so that in him we might become the righteousness of God.
~ 2 Corinthians 5:17-21
The LORD says to my Lord:
"Sit at my right hand, until I make your enemies your footstool." 
~ Psalm 110:1
I will tell of the decree:
               The LORD said to me, "You are my Son;
                               today I have begotten you.
               Ask of me, and I will make the nations your heritage,
                               and the ends of the earth your possession. . .
~ Psalm 2:7-8
. . . This Jesus God raised up, and of that we all are witnesses. Being therefore exalted at the right hand of God, and having received from the Father the promise of the Holy Spirit, he has poured out this that you yourselves are seeing and hearing. For David did not ascend into the heavens, but he himself says,
"'The Lord said to my Lord, "Sit at my right hand, until I make your enemies your footstool."'
Let all the house of Israel therefore know for certain that God has made him both Lord and Christ, this Jesus whom you crucified.". . .
~ Acts 2:32-36
.
. . . For he must reign until he has put all his enemies under his feet. . .
~ 1 Corinthians 15:25
"I will not leave you as orphans; I will come to you. Yet a little while and the world will see me no more, but you will see me. Because I live, you also will live. . . But the Helper, the Holy Spirit, whom the Father will send in my name, he will teach you all things and bring to your remembrance all that I have said to you."
~ John 14:18-19; 26
Little children, you are from God and have overcome them, for he who is in you is greater than he who is in the world. . .
~ 1 John 4:4
.
. . . Submit yourselves therefore to God. Resist the devil, and he will flee from you. . .
~ James 4:7
. . . We destroy arguments and every lofty opinion raised against the knowledge of God, and take every thought captive to obey Christ . . .
~ 2 Corinthians 10:5
. . . Pray then like this:
               "Our Father in heaven,
                 hallowed be your name.
                 Your kingdom come,
                 your will be done,
                               on earth as it is in heaven. . .
~ Matthew 6:9-10
. . . Jesus came and said to them, "All authority in heaven and on earth has been given to me. Go therefore and make disciples of all nations, baptizing them in the name of the Father and of the Son and of the Holy Spirit, teaching them to observe all that I have commanded you. And behold, I am with you always, to the end of the age."
~ Matthew 28:18-20
And he who was seated on the throne said, "Behold, I am making all things new."
~ Revelation 21:5
---
If you've benefitted from the work done at Fire Breathing Christian, we ask that you
consider financially supporting the cause. You can do this in one of three ways: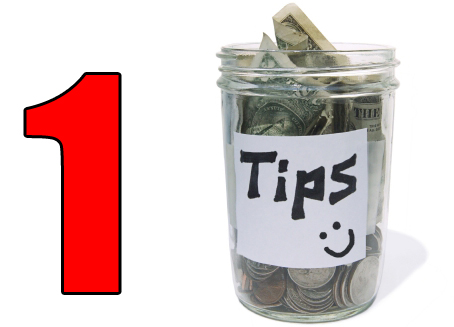 You can drop a few bucks in the tip jar by making a one-time donation through PayPal.

You can make a regular contribution by joining our monthly support team.

You can use our Amazon.com affiliate link every time you order anything at Amazon.com.
We depend on God's provision through His faithful people.
Thank you for supporting Fire Breathing Christian!
---

Please check out our video channel and our news satire site.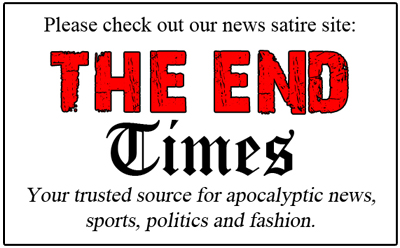 ---
You can also help support the Fire Breathing Christian mission by checking out these books:
Stupid Elephant Tricks – The Other Progressive Party's War on Christianity takes a painful but much needed look at how Christ-less "conservatism" has captivated Christians and co-opted them into helping march the culture ever deeper into darkness: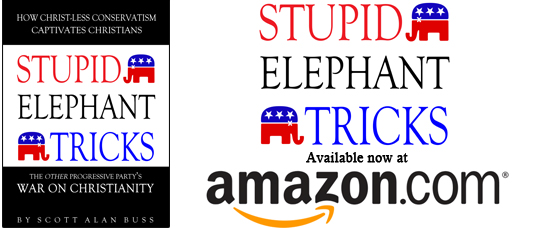 _____________________________________________________
The Beginning of Knowledge: Christ as Truth in Apologetics is an approachable, easy to read introduction to Christ-centered apologetics: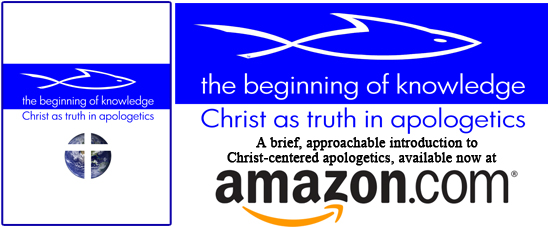 _____________________________________________________
Apathetic Christianity: The Zombie Religion of American Churchianity explores the tragic true horror story of all-American dead religion masquerading as Christianity: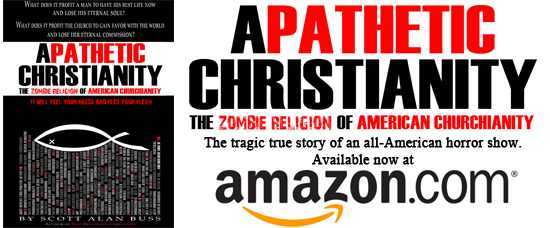 _____________________________________________________
On Education is a compilation of some of the most provocative and compelling Fire Breathing Christian articles on the subject of children's education: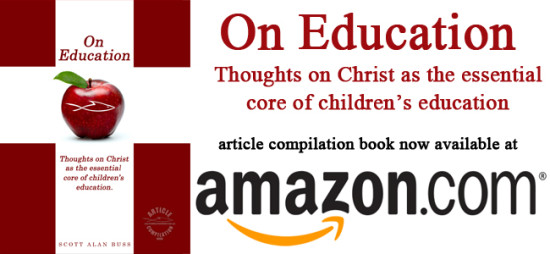 _____________________________________________________
There Is No "God-Given Right" To Worship False Gods is a compilation of some of the most provocative Fire Breathing Christian articles on the subject of America's embrace of a satanic approach to religious liberty: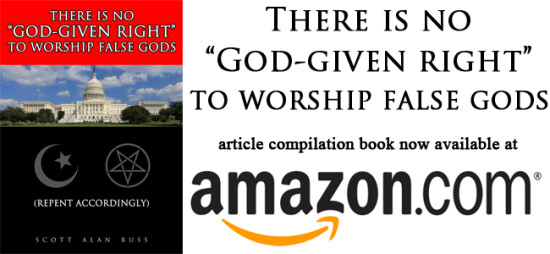 _____________________________________________________
Fire Breathing Christians – The Common Believer's Call to Reformation, Revival, and Revolution is the book that first presented the FBC mission to apply the Gospel-fueled Great Commission in every realm of God's creation: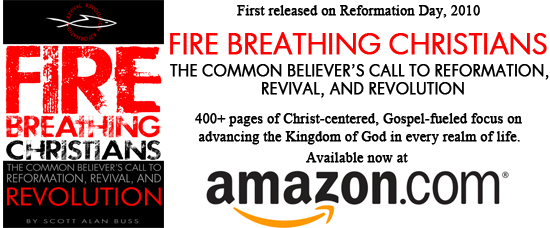 _____________________________________________________
An alternate white cover version of Fire Breathing Christians is available:

_____________________________________________________
There is also an alternate black cover version of Fire Breathing Christians:

Finally, here are a few good intro/reminder links for those of you who are new to Fire Breathing Christian and curious about exactly what's goin' on 'round here:
What are you, some kind of [insert label here] or something?!
What's with that shark-fishie graphic thing?
Intro to Fire: The Power and Purpose of the Common Believer
When the Bible gets hairy. (Or: Is it right for men to have long hair?)
And especially this one: Never forget that apart from God's grace you and I are complete morons.