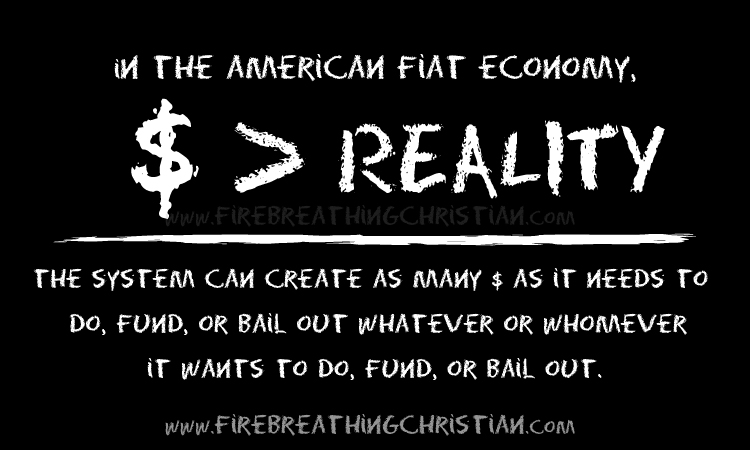 In America, the dollar literally trumps reality. At least for now, until it inevitably comes crashing down under the unbreakable laws of economics as authored, defined and sustained by God.
In America, those atop the satanic fiat economic construct can literally create out of thin air however many dollars they need to do, fund, or bail out whomever or whatever they want to do, fund, or bail out.
That's American Fiat Economics 101.
This fundamental unreality of our present faked reality in America came to mind again in light of a recent statement made by a frustrated Hillary Clinton.
The Washington Post recently ran a piece chronicling the latest wave of squabbling between Hillary Clinton and Bernie Sanders as they enter the home stretch leading to the now-critical New York state Democrat Party primary. Well into the article, there appeared the following:
. . . Clinton did not try to disguise her frustration with Sanders, which bordered on scorn.
"Like a lot of people, I am concerned that some of his ideas just won't work, because the numbers don't add up"
Hrmmm…
The numbers don't add up?
Really?
What numbers, exactly?
The numbers of dollars that will be required for The Bern to fund his policies?
But why is that a problem? We all know  – or ought to know – that the dollars in question are literally whipped up and fabricated out of nothingness at the whim of The System…the same System that now would have us narrowed down to Clinton, Cruz, Trump and Sanders as our four "viable" saviors.
How do Republicans and Democrats relentlessly grow the power of the State – their power – through endless programs and wars supposedly designed to "take care of us" and "keep us safe"?
Fiat money.
Dollars.
They all employ the black satanic magic of fiat economics to justify, protect, and expand their power generation after generation.
Until we repent and reject the fiat-fueled plans of our favorite fiat-fueled politicians, we will be most to blame for the even darker times soon coming to our children and grandchildren.
---
If you know of anyone who might appreciate this post, please share it. If you'd like to see articles like this continue, please click here to help.
Please also "like" us on Facebook, "+" us on Google+, follow us on Twitter and feel free to sign up for new articles by email using the buttons in the upper right corner of the FBC home page.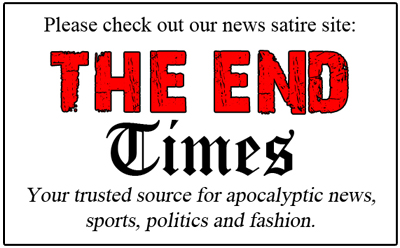 Please check out The Fire Breathing Christian Podcast too, as well as the latest designs at Fire Breathing Tees and the latest memes at the Fire Breathing Memes page.
You can also help support the Fire Breathing Christian mission by checking out these books:
Stupid Elephant Tricks – The Other Progressive Party's War on Christianity takes a painful but much needed look at how Christ-less "conservatism" has captivated Christians and co-opted them into helping march the culture ever deeper into darkness: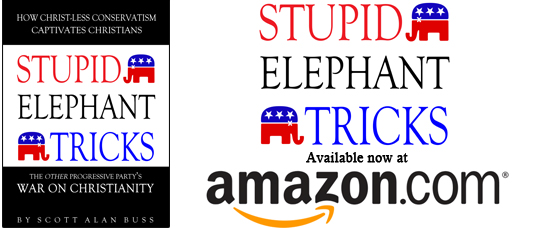 _____________________________________________________
The Beginning of Knowledge: Christ as Truth in Apologetics is an approachable, easy to read introduction to Christ-centered apologetics: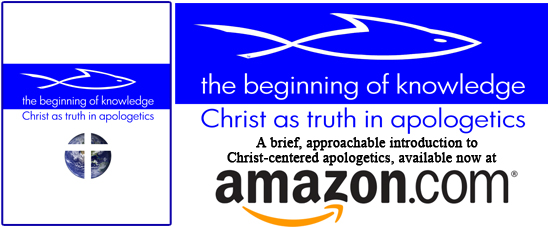 _____________________________________________________
Apathetic Christianity: The Zombie Religion of American Churchianity explores the tragic true horror story of all-American dead religion masquerading as Christianity: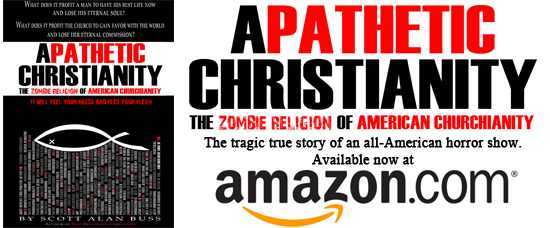 _____________________________________________________
On Education is a compilation of some of the most provocative and compelling Fire Breathing Christian articles on the subject of children's education: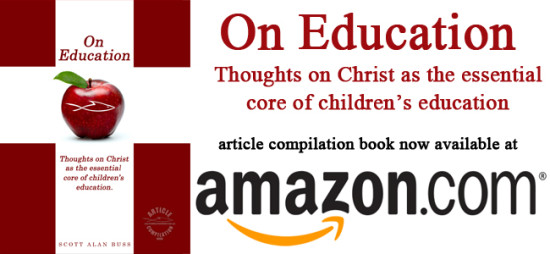 _____________________________________________________
There Is No "God-Given Right" To Worship False Gods is a compilation of some of the most provocative Fire Breathing Christian articles on the subject of America's embrace of a satanic approach to religious liberty: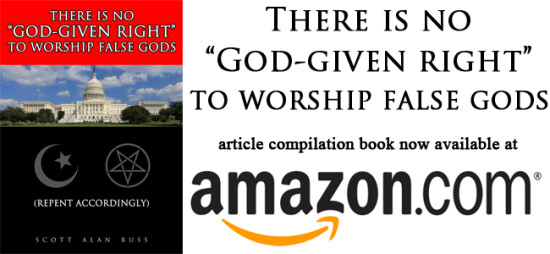 _____________________________________________________
Fire Breathing Christians – The Common Believer's Call to Reformation, Revival, and Revolution is the book that first presented the FBC mission to apply the Gospel-fueled Great Commission in every realm of God's creation: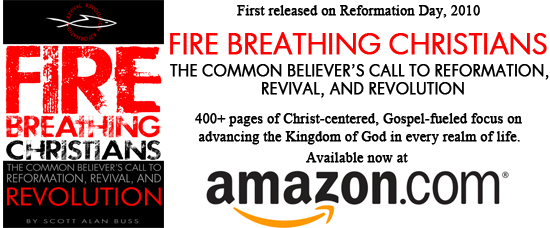 _____________________________________________________
An alternate white cover version of Fire Breathing Christians is available:

_____________________________________________________
There is also an alternate black cover version of Fire Breathing Christians:

Finally, here are a few good intro/reminder links for those of you who are new to Fire Breathing Christian and curious about exactly what's goin' on 'round here:
What are you, some kind of [insert label here] or something?!
What's with that shark-fishie graphic thing?
Intro to Fire: The Power and Purpose of the Common Believer
When the Bible gets hairy. (Or: Is it right for men to have long hair?)
And especially this one: Never forget that apart from God's grace you and I are complete morons.
Thank you for your support!