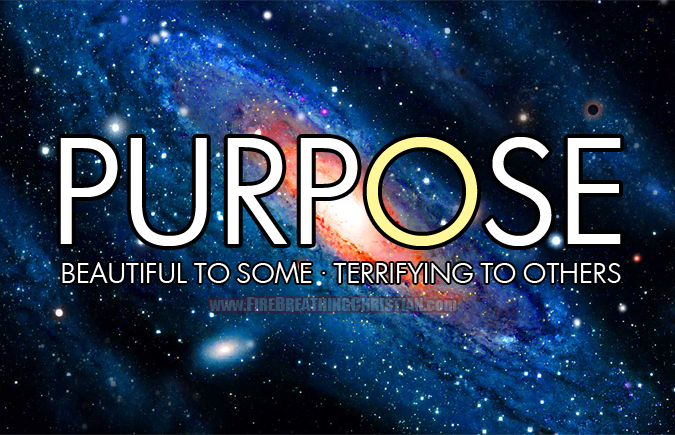 Yes, everything is purposeful.
And that shouldn't necessarily make us all comfortable.
It is certainly true that everything – every thought, act, consequence and benefit to ever occur anywhere at any time in God's creation – is perfectly ordained by Him to accomplish His purposes. There is not, as RC Sproul is known for saying, "one single solitary maverick molecule in all of creation".
This is a matchless comfort to the supernaturally saved and transformed New Creature in Christ.
But the fact of God's sovereignty and the purpose of all that happens in His creation can also be the ultimate terror for the unrepentant unbeliever, including many false converts who claim Christ with their lips but have no appetite for His Word in detail and in practice.
When anyone (including ourselves) plays the "God is in control" or "everything has a purpose" card as a way of avoiding pursuit or application of the Nature of God as revealed in His Word on any given subject, they (or we) are demonstrating unbelief. In our apathetic, lazy approach to the revealed Nature of the Lord we claim to love in word, we are demonstrating faithlessness to Him in deed.
This is a big deal.
To help get beyond lazily relaxing in an inappropriate way in the comfort of God's sovereignty and purpose for all of His creation, let's look at a very popular partial verse dealing with the good goal behind all things in God's creation:
And we know that for those who love God all things work together for good
~ Romans 8:28a
Now let's look at the whole verse.
And we know that for those who love God all things work together for good, for those who are called according to his purpose.
~ Romans 8:28
So we see that the good work being accomplished by all things is "good" for a very specific group of people. As in: Not necessarily for everyone.
Now let's include surrounding verses for some essential (and generally unpopular) context:
And we know that for those who love God all things work together for good, for those who are called according to his purpose. For those whom he foreknew he also predestined to be conformed to the image of his Son, in order that he might be the firstborn among many brothers. And those whom he predestined he also called, and those whom he called he also justified, and those whom he justified he also glorified.
~ Romans 8:28-30
Now let's add in an even more clarifying (some would say excruciatingly so) related passage from the next chapter, Romans 9:
But it is not as though the word of God has failed. For not all who are descended from Israel belong to Israel, and not all are children of Abraham because they are his offspring, but "Through Isaac shall your offspring be named." This means that it is not the children of the flesh who are the children of God, but the children of the promise are counted as offspring. For this is what the promise said: "About this time next year I will return, and Sarah shall have a son." And not only so, but also when Rebekah had conceived children by one man, our forefather Isaac, though they were not yet born and had done nothing either good or bad—in order that God's purpose of election might continue, not because of works but because of him who calls—she was told, "The older will serve the younger." As it is written, "Jacob I loved, but Esau I hated."
What shall we say then? Is there injustice on God's part? By no means! For he says to Moses, "I will have mercy on whom I have mercy, and I will have compassion on whom I have compassion." So then it depends not on human will or exertion, but on God, who has mercy. For the Scripture says to Pharaoh, "For this very purpose I have raised you up, that I might show my power in you, and that my name might be proclaimed in all the earth." So then he has mercy on whomever he wills, and he hardens whomever he wills.
You will say to me then, "Why does he still find fault? For who can resist his will?" But who are you, O man, to answer back to God? Will what is molded say to its molder, "Why have you made me like this?" Has the potter no right over the clay, to make out of the same lump one vessel for honorable use and another for dishonorable use? What if God, desiring to show his wrath and to make known his power, has endured with much patience vessels of wrath prepared for destruction, in order to make known the riches of his glory for vessels of mercy, which he has prepared beforehand for glory—even us whom he has called, not from the Jews only but also from the Gentiles?
~ Romans 9:6-24
Yes, everything and everyone has purpose.
God's purpose.
Everyone refusing to repent and submit to Christ as King in practice will be perfectly used by Him anyway to accomplish His purpose.
Knowing this truth while refusing to pursue and apply His Nature as revealed in His Word is not a beautiful thing.
It's a terrifying one.
---
If you know of anyone who might appreciate this post, please share it. If you'd like to see articles like this continue, please click here to help.
Please also "like" us on Facebook, "+" us on Google+, follow us on Twitter and feel free to sign up for new articles by email using the buttons in the upper right corner of the FBC home page.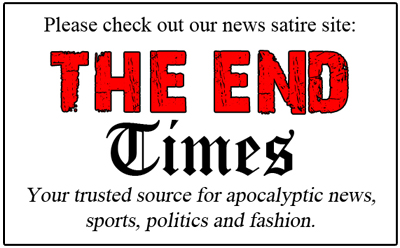 Please check out The Fire Breathing Christian Podcast too, as well as the latest designs at Fire Breathing Tees and the latest memes at the Fire Breathing Memes page.
You can also help support the Fire Breathing Christian mission by checking out these books:
Stupid Elephant Tricks – The Other Progressive Party's War on Christianity takes a painful but much needed look at how Christ-less "conservatism" has captivated Christians and co-opted them into helping march the culture ever deeper into darkness: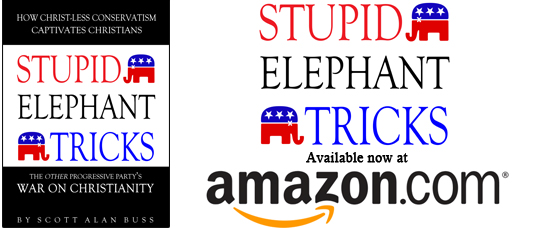 _____________________________________________________
The Beginning of Knowledge: Christ as Truth in Apologetics is an approachable, easy to read introduction to Christ-centered apologetics: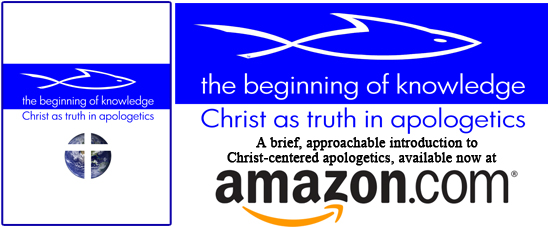 _____________________________________________________
Apathetic Christianity: The Zombie Religion of American Churchianity explores the tragic true horror story of all-American dead religion masquerading as Christianity: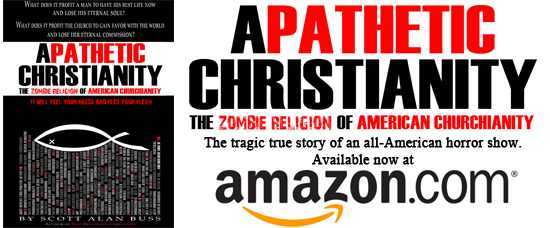 _____________________________________________________
On Education is a compilation of some of the most provocative and compelling Fire Breathing Christian articles on the subject of children's education: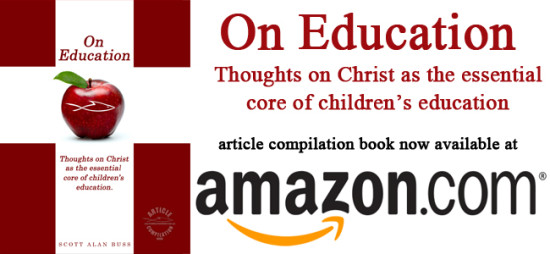 _____________________________________________________
There Is No "God-Given Right" To Worship False Gods is a compilation of some of the most provocative Fire Breathing Christian articles on the subject of America's embrace of a satanic approach to religious liberty: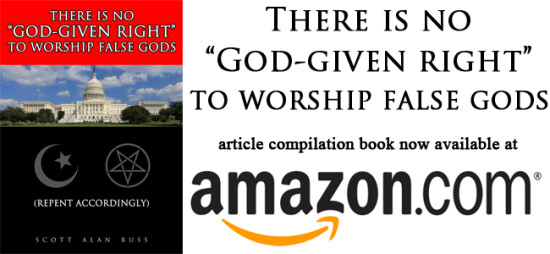 _____________________________________________________
Fire Breathing Christians – The Common Believer's Call to Reformation, Revival, and Revolution is the book that first presented the FBC mission to apply the Gospel-fueled Great Commission in every realm of God's creation: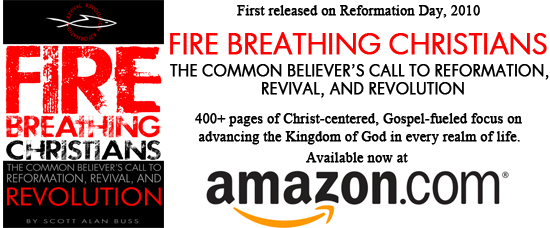 _____________________________________________________
An alternate white cover version of Fire Breathing Christians is available:

_____________________________________________________
There is also an alternate black cover version of Fire Breathing Christians:

Finally, here are a few good intro/reminder links for those of you who are new to Fire Breathing Christian and curious about exactly what's goin' on 'round here:
What are you, some kind of [insert label here] or something?!
What's with that shark-fishie graphic thing?
Intro to Fire: The Power and Purpose of the Common Believer
When the Bible gets hairy. (Or: Is it right for men to have long hair?)
And especially this one: Never forget that apart from God's grace you and I are complete morons.
Thank you for your support!