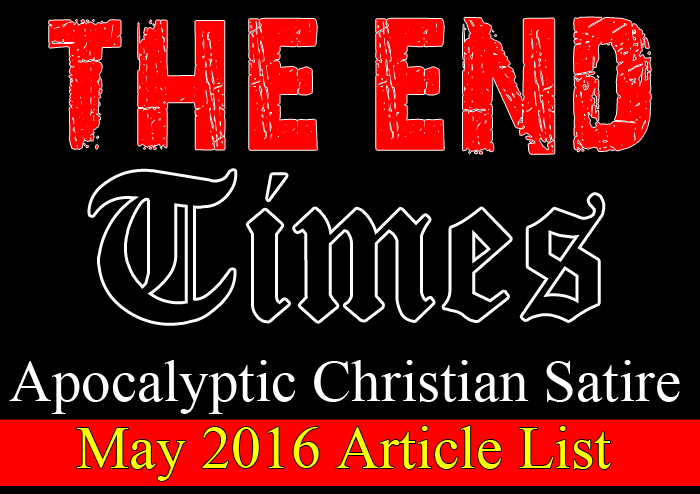 Howdy and happy Memorial Day weekend!
With May drawing to a close, it is time once again to share a list of articles from The End Times, our recently launched Christian satire site.
So far, things are rolling along quite nicely. We're very thankful for the mountain of encouraging feedback, prayers and support you've given us as we've rolled out this new project and aimed to engage the culture at this important point on the front lines of the culture war.
We've just begun to scratch the surface of the surface of the surface with this approach to satire from a Christian worldview perspective, and we're already amazed at how using satire to help provoke thought and fuel a biblical worldview has helped to compliment and amplify the Fire Breathing Christian mission.
Here's a list of most of The End Times' articles for May (with final posts for the month to come later today and tomorrow):
Parents Of "Kids Gone Wild" Still Enjoy Blaming College For Destroying The Faith That Their Children Never Had
Local Pastor Builds Church By Keeping The Gospel Nice And Vague
Distraught Cruz Supporters Begin To Rationalize Their Inevitable Vote For Trump
Unhinged Heartland Evangelicals Propel Biblically Illiterate Strip Club Promoter To GOP Nomination
American Christians Continue To Confuse End Of America With End Of The World
Elderly Rock Star Mistaken For Zombie Prop In 'Dawn Of The Dead' Reboot
Gen X-er Reminisces About Good Old Days When Republicans At Least Pretended To Care About Morality
Spock Suggests Mind Meld With Benny Hinn Just To Find Out What's Going On In There
Jeb Bush Confirms Vow To Support GOP Nominee Was As Worthless As Any Other Bush Promise
London Suicidally Elects Khan As Its First Genetically Engineered Muslim Mayor
White House Preemptively Blames All Forthcoming Apocalyptic Plagues On Global Warming
Margaret Sanger To Replace Aborted Harriet Tubman Replacement Of Andrew Jackson On $20 Bill
Tebow Clarification Of Philippians 4:13 Disappoints Self-Absorbed, Power-Mad Fans
Ben Affleck Continues Apocalyptic Crusade Against Super Heroes
There's No Such Thing As Children's Church, Unpopular Bible Says
Alex Jones Scores $100 Million Reynolds Wrap Foil Endorsement
Target Rolls Out "TransToddlers" Clothing Line For Children Of Profoundly Confused Parents
Emperor Obama Decrees All Public Schools Must Enforce "Open Toilet Education"
Millions Of "Outraged" Parents Vent About Obama's Public School Decree While Dropping Their Kids Off At Public Schools
Joel Osteen Commentary On Book Of Job Will Never See The Light Of Day, Publisher Confirms
Facebook Appoints Hillary Clinton To Head Probe Into Facebook Censorship Of Conservative Views
Mitt Romney Explains How That "Must Support Republican Nominee" Thing Only Covered 2012
Bill Clinton Plans Nationwide Tour Of High School Girls' Bathrooms In Support Of Presidential Decree
Couldn't David Have "Talked Things Through" With Goliath, Modern Evangelicals Wonder
Lazy American Christians Shocked To Learn That Serious Muslims Actually Obey Allah
Local Church Can't Figure Out Why Imploding American Culture Won't "Give Jesus A Try"
"Must Vote For Lesser Of Two Evils" Myth Kills Again
Trump Releases List Of Super Villain Candidates For Supreme Court Vacancy
Toyota Admits ISIS Membership Discount Program "Wasn't The Brightest Idea"
Man Self-Identifying As Napoleon Immediately Put In Charge Of French Army
Man Uses Facebook To Demand Fellow Christians Boycott All Giant Anti-Christian Corporations Not Named Facebook
Satan To Run As "Least Of Three Evils"
Defiant Target CEO Doubles Down; Pledges To Flush Company Down The Toilet If Need Be To Advance Transgender Cause
Mob Of Angry, Embarrassed Christians Demand End To All Satire That They Cannot Recognize As Satire
Rick Warren To Lead "Purpose-Driven" Pilgrimage To Mecca
Happily Useless Man Unconcerned About Workplace Automation Further Exposing His Uselessness
Abortion Redefined "Nicely" To Keep Murderers From Feeling Bad In New Russell Moore Edited Dictionary
Mother Stunned That Recitation Of Sinner's Prayer Didn't Magically Transform Her Son Into A Christian
Evangelicals Applaud Trump Promise To Do Whatever Vile, Immoral, Unethical Things Are Required To Beat Hillary
Gay Pride Advocate Self-Identifies As "Bird Man" Before Plunging To His Death From Space Needle
Confused Christians Drop Their Kids Off At Public School On The Way To Protest Target
Westboro Baptist Granny Finds New Life As Walmart Greeter
Psychology Majors 150 Times More Likely To Need A Psychologist Than They Are To Become One, Report Confirms
1st Century Book Of Revelation Scroll Mentions Trump/Clinton By Name
5-Year-Old Calls Parents From Kindergarten To Confront "Salt And Light" Strategy That Sent Her There
Tolerance Nazis Desperate To Shove Babylon Bee Into The Closet
Young Reformed Christian Guy Realizes His 3,000 Books On Soteriology Haven't Made Him As Deep As He'd Hoped They Would
Southern Baptist Convention Launches Mosque Building Program To Promote "Religious Liberty" And "Niceness"
PETA Hires Dr. Phil To Counsel Traumatized Seal
NSA Releases List Of "Top Ten Things Citizens Should Forget About" On Memorial Day
Reception to The End Times continues to encourage us, with the site having it's first 10,000 view day this month to go along with several individual articles receiving 10,000+ facebook "likes".
Please share this list or individual articles with anyone you think may be interested. Facebook "likes" for The End Times' Facebook page would also be a very big help.
Soli Deo Gloria…and let's roll!
---
If you know of anyone who might appreciate this post, please share it. If you'd like to see articles like this continue, please click here to help.
Please also "like" us on Facebook, "+" us on Google+, follow us on Twitter and feel free to sign up for new articles by email using the buttons in the upper right corner of the FBC home page.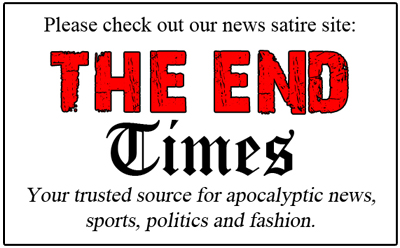 Please check out The Fire Breathing Christian Podcast too, as well as the latest designs at Fire Breathing Tees and the latest memes at the Fire Breathing Memes page.
You can also help support the Fire Breathing Christian mission by checking out these books:
Stupid Elephant Tricks – The Other Progressive Party's War on Christianity takes a painful but much needed look at how Christ-less "conservatism" has captivated Christians and co-opted them into helping march the culture ever deeper into darkness: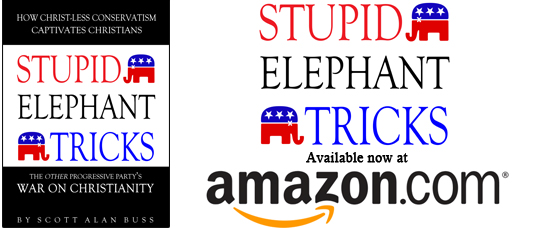 _____________________________________________________
The Beginning of Knowledge: Christ as Truth in Apologetics is an approachable, easy to read introduction to Christ-centered apologetics: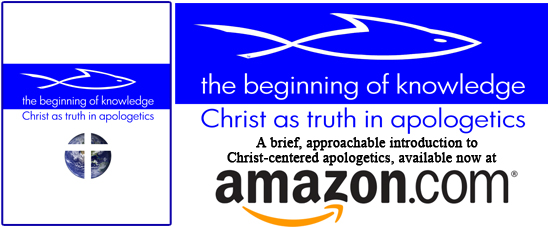 _____________________________________________________
Apathetic Christianity: The Zombie Religion of American Churchianity explores the tragic true horror story of all-American dead religion masquerading as Christianity: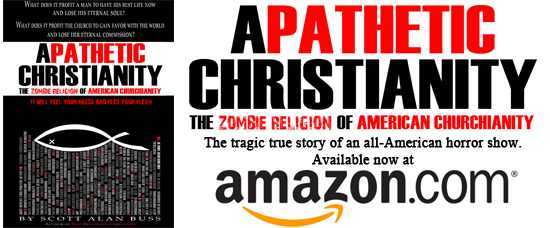 _____________________________________________________
On Education is a compilation of some of the most provocative and compelling Fire Breathing Christian articles on the subject of children's education: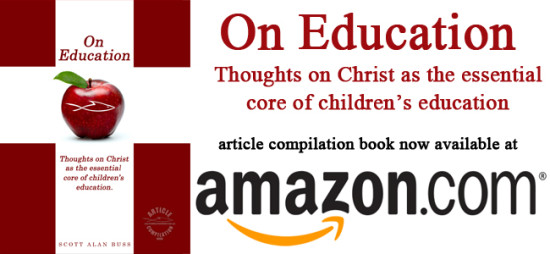 _____________________________________________________
There Is No "God-Given Right" To Worship False Gods is a compilation of some of the most provocative Fire Breathing Christian articles on the subject of America's embrace of a satanic approach to religious liberty: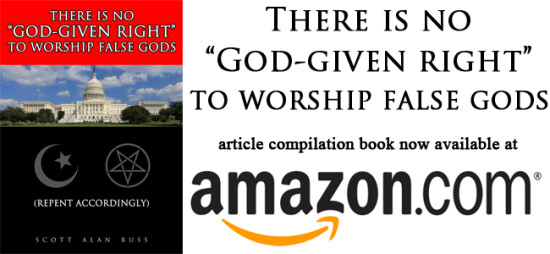 _____________________________________________________
Fire Breathing Christians – The Common Believer's Call to Reformation, Revival, and Revolution is the book that first presented the FBC mission to apply the Gospel-fueled Great Commission in every realm of God's creation: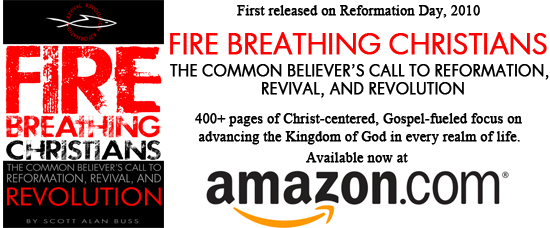 _____________________________________________________
An alternate white cover version of Fire Breathing Christians is available:

_____________________________________________________
There is also an alternate black cover version of Fire Breathing Christians:

Finally, here are a few good intro/reminder links for those of you who are new to Fire Breathing Christian and curious about exactly what's goin' on 'round here:
What are you, some kind of [insert label here] or something?!
What's with that shark-fishie graphic thing?
Intro to Fire: The Power and Purpose of the Common Believer
When the Bible gets hairy. (Or: Is it right for men to have long hair?)
And especially this one: Never forget that apart from God's grace you and I are complete morons.
Thank you for your support!