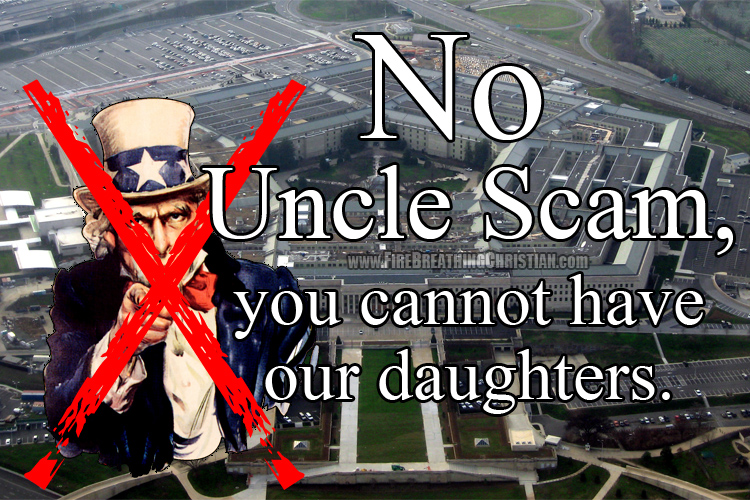 Who owns you?
Do you own you?
Or does the American State own you?
Put another way: Are you free?
Or are you the property  – the slave – of the State?
From the American State's perspective, there's little doubt as to the answer: You no more own yourself than you can actually own a home or any other substantial property here in "the land of the free" and the home of the NSA. It all belongs to the State, with "it" including you, your home, and everything else.
The latest evidence of America's long descent into open godlessness and tyrannical abuse of power comes by way of the US Senate voting to make women every bit as much the official property of the State as men.
As The New York Times reported earlier this week:
In the latest and perhaps decisive battle over the role of women in the military, Congress is embroiled in an increasingly intense debate over whether they should have to register for the draft when they turn 18.
On Tuesday, the Senate approved an expansive military policy bill that would for the first time require young women to register for the draft. The shift, while fiercely opposed by some conservative lawmakers and interest groups, had surprisingly broad support among Republican leaders and women in both parties.
Just let that soak in.
They voted to take possession – to take formal ownership – of our daughters, mothers, sisters and wives.
All in the name of preserving the best things, of course, like freedom, liberty, security, safety…all the things the American State desperately wants us to believe in and trust in it to provide on its terms rather than trusting in God to provide these things as blessings of obedience to His Word – a Word which couldn't more explicitly condemn pretty much everything America is best known for these days.
Back in February we kicked this subject around a bit in "A nation that conscripts its daughters for its defense is a nation that no longer deserves a defense."
Since much of what was touched on there is particularly worthy of reconsideration right about now, it seems like a good time to reshare a good part of what was posted in that piece just four months back:
One of the many things that wasn't debated at Saturday night's GOP "debate" was the presumption of American State ownership of the American people when it comes to the notion of a military draft. These days, it's just a given that the State owns everything, including even your body, should it decide that there is a slot in its perpetual war machine that "needs" to be filled by your body, all "for the good of the collective", of course. That's just how "conservatism" rolls here in "the land of the free" these days.
The State owns everything.
The State owns everyone.
Or so it thinks (and wants us to think), anyway.
article continues below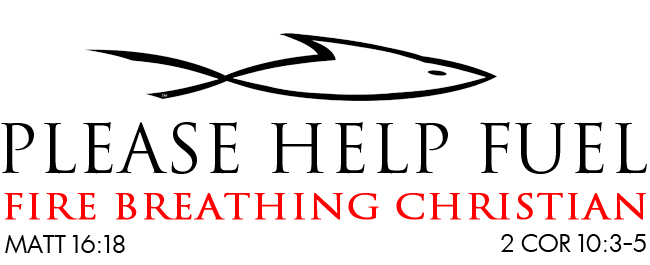 Which is where State-run children's "education" comes in, embedding from childhood on the presuppositions that are essential to fostering a State-centered worldview, thereby creating the submissive, compliant, domesticated and utterly State-dependent culture that we have now in America.
After generations of Statist indoctrination at Statist Temples ("schools"), we have arrived at a point where the State is able to openly claim ownership over our homes, our bodies, and pretty much everything else, all while programming us to sing on cue about living in a "land of the free", pledge on cue our allegiance to the indivisible political power of the American State, and ramble on at the drop of a hat about the freedom-enabling awesomeness of the American State.
So it shouldn't come as any surprise at all that our beloved Statist "leaders" on the Pagan Political Right took roughly three tenths of a second to roll over and accommodate the flagrantly anti-Christ, pro-Statist aim of registering women for the unbiblical draft.
In the wake of last weekend's GOP/Statist "debate", which touched on this subject in a revealing manner, Doug Wilson chimed in with some helpful observations:
Once you have signed off on the nation/state conscripting your daughters to go serve in combat roles, whatever it was you thought you were conserving — thus allowing you to call yourself a conservative — has had a fork stuck in it and is done. Nothing really to conserve any more.
A nation that conscripts its daughters for its defense is a nation that no longer deserves a defense.
Let that one soak in.
Deeply.
Wilson continues:
. . . some Christians will want to say that the Bible doesn't say anything about this issue, and so — they say — traditionalists are just getting themselves whizzed up for the sake of some old-timey cultural values. Where does the Bible say anything about this?
Let's wade into this from the shallow end.
First, when God had His people go to war, only the men were mustered. Males, twenty years old and up, were mustered for war (e.g. 2 Sam. 24:9). Incidentally, not to get sidetracked, but forced conscription for men is not biblical either. In Scripture the men were mustered, but were not forced to fight. If they did not want to fight, even for dishonorable reasons like fear, they were free to go home. So when a government conscripts men, they are forcing them into a vocation that men are in fact called to perform, with the coercion creating an injustice. But when a government conscripts women for combat, that government has declared war on the permanent things. It is degrading to the women involved, and an utter disgrace to the men who allow it to happen.
. . . the Bible flatly prohibits the kind of perverse thinking that would put women into combat. "The woman shall not wear that which pertaineth unto a man, neither shall a man put on a woman's garment: for all that do so are abomination unto the Lord thy God" (Deut. 22:5). That "which pertaineth unto a man" is a rendering of keli geber, which literally refers to the gear of a warrior. Men are prohibited from chasing after the transvestite kick, whatever that is, and women are prohibited from decking themselves out as an infantryman. It is easy for modern secularists to lump this in with the prohibition of clam chowder, but for those who read the Scriptures with understanding, it should be lumped in with the abominations of sodomy and witchcraft. Unfortunately, many Christians will fall for this latest abomination because it has been artfully decked out in red, white, and blue.
And there you have it – the [ahem] Trump card of American Statism: Patriotism. 
Just wrap a thing  – anything – artfully enough in the red, white and blue of America, and the vast majority of Americans – the vast majority of whom claim to be Christians – will dutifully bow and obey, often quite happily and always proudly.
That's what generations of State-run "education" has done for (and to) us.
The American State has taken down marriage.
The American State has taken over our homes.
The American State has emasculated and muted our churches.
The American State has overrun and dominated our culture.
And now the American State is coming for our daughters as it never has before.
[insert "U! S! A!" chant here]
Way to go, "American men".
On that note, and in response to it, I'd like to echo and amen Doug Wilson's closing sentiments:
I have argued elsewhere that a man's central obligation before God is to provide for his family and to protect them. He should bring up his sons to do the same. An essential part of that protection would be to protect your daughters from the appalling policy that would (apparently) be upheld by a President Rubio. So under a President Rubio, it is possible that some of my granddaughters might be drafted. But it is not possible for that to happen without a number of the men around them going to jail first.
Amen once again to Doug Wilson.
Uncle Sam cannot have my daughter. Or my son, for that matter. They are not his property. We are not his slaves.
I pray that God will inspire sweeping conviction and repentance on a massive scale, which will then in turn lead to profound revival and reformation atop the monstrous construct now known as the American State. I also pray that if He chooses not to save and reform that system, He will bring it down quickly and emphatically in ruin as a testament to the unbreakable beauty and power of His Word and as a liberating blow for His people, who will not be slaves to a State that seeks to be god.
Repent, America. While you still can.
In the meantime, you cannot have me, my wife, or my children.
---
If you know of anyone who might appreciate this post, please share it. If you'd like to see articles like this continue, please click here to help.
Please also "like" us on Facebook, "+" us on Google+, follow us on Twitter and feel free to sign up for new articles by email using the buttons in the upper right corner of the FBC home page.
Check out The Fire Breathing Christian Podcast too, and see the latest books at R3VOLUTION PRESS, the latest designs at Fire Breathing Tees and the latest memes at the Fire Breathing Memes page.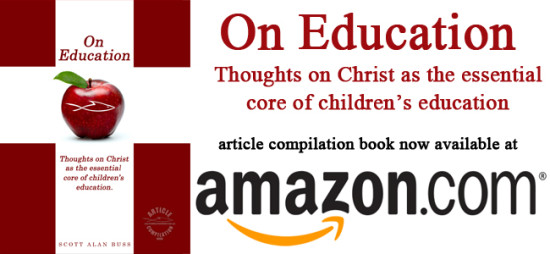 _____________________________________________________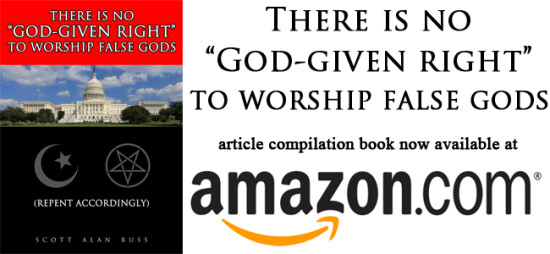 Finally, here are a few good intro/reminder links for those of you who are new to Fire Breathing Christian and curious about exactly what's goin' on 'round here:
What are you, some kind of [insert label here] or something?!
What's with that shark-fishie graphic thing?
Intro to Fire: The Power and Purpose of the Common Believer
When the Bible gets hairy. (Or: Is it right for men to have long hair?)
And especially this one: Never forget that apart from God's grace you and I are complete morons.
Thank you for your support!