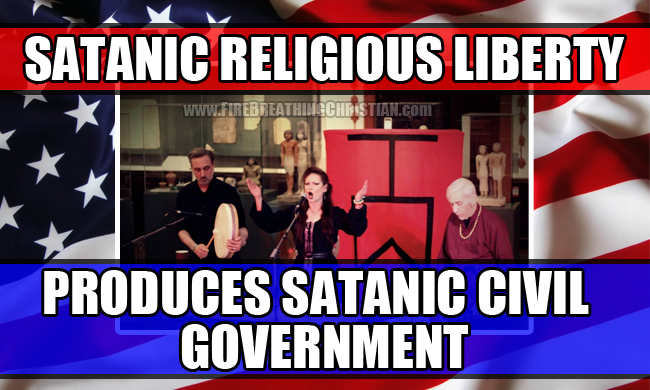 Satanists leading invocations in American government?
Sure.
Why not?
What could be more American than that?
When "We the People" decided that we had the "right" to openly worship any god we like, then this what the real God was sure to give us in return.
Put another way: He's given us what we want.
"We the people" will not have Him to rule over us? We will not obey His Word? We will not submit to His perfect, loving, life- and culture-sustaining Law?
Okeydokey.
Enjoy the Satanists.
Ruling over you, that is.
That's where a satanic approach to religious liberty inevitably leads: To satanic civil government.
And that's what we have now rising over America.
In an article concisely entitled Satanist Leads Invocation at Alaska Assembly Meeting, Ashley Rae Goldenberg chronicles the latest obvious (yet "shocking" to those who still refuse to grasp the obvious) steps being taken down the happy satanic liberty-paved road in America:
A debate over religious freedom has led to a Satanist leading an invocation at one Alaska borough's assembly meeting.
Following a discussion over whether to do away with invocations entirely, the Kenai Peninsula Borough Assembly decided to open invocations up to all religions.
According to Assembly President Blaine Gilman, a group of pastors used to previously lead the assembly's invocation. Under the new rules, however, anyone can choose to lead an invocation in the name of his or her religion.
During Tuesday's assembly meeting, Iris Fontana led an invocation in the name of Satan on behalf of the Satanic Temple.
KSRM reports Fontana said:
"Let us stand now, unbowed and unfettered by arcane doctrines, born of fearful minds in darkened times. Let us embrace the Luciferian impulse to eat of the tree of knowledge and dissipate our blissful and comforting delusions of old. Let us demand that individuals be judged for their concrete actions, not their fealty to arbitrary social norms and illusory categorizations.
Let us reason our solutions with agnosticism in all things, holding fast only to that which is demonstrably true. Let us stand firm against any and all arbitrary authority that threatens the personal sovereignty of all or one.
That which will not bend must break and that which can be destroyed by truth should never be spared its demise. It is done. Hail Satan."
Hail Satan, indeed.
Apparently we have the "God-given right" in America to Hail Satan.
See how that works?
See where we're going?
See how we got here?
See how much we hate God (and, as a natural consequence, love Satan) in America?
See how committed "We the People" are to embracing a satanic approach to religious liberty and equal treatment for all false gods including The Devil himself in direct contradiction of what the one true God has made plain in His life-preserving Word?
Apparently we're at least committed enough to have Satanists lead invocations rather than take a stand for the supremacy of the one true God over the many false and destructive counterfeits that are even now ascending above us without any need for cloaks, masks or concealment.
Now the Satanists are out in the open.
They're invigorated.
They're ready to help us take the next steps down the path of satanic liberty…and God will use them to do just that until and unless He breaks us of our pride and graces us with a spirit of repentance and submission to His Son as King in practice.
"We the people" will be ruled by Christ or we will be ruled by anti-Christs.
Those are our only two options.
As of right now, America is clearly choosing the latter.
---
If you know of anyone who might appreciate this post, please share it. If you'd like to see articles like this continue, please click here to help.
Please also "like" us on Facebook, "+" us on Google+, follow us on Twitter and feel free to sign up for new articles by email using the buttons in the upper right corner of the FBC home page.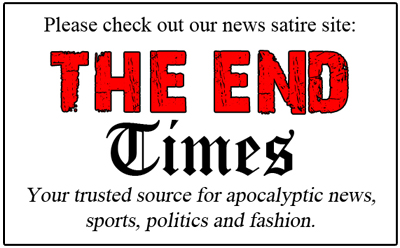 Please check out The Fire Breathing Christian Podcast too, as well as the latest designs at Fire Breathing Tees and the latest memes at the Fire Breathing Memes page.
You can also help support the Fire Breathing Christian mission by checking out these books:
Stupid Elephant Tricks – The Other Progressive Party's War on Christianity takes a painful but much needed look at how Christ-less "conservatism" has captivated Christians and co-opted them into helping march the culture ever deeper into darkness: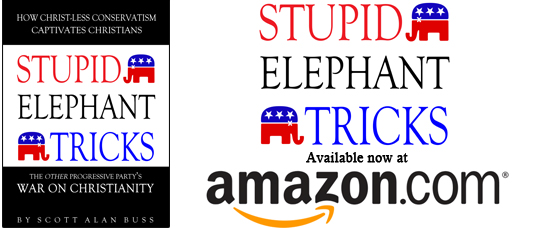 _____________________________________________________
The Beginning of Knowledge: Christ as Truth in Apologetics is an approachable, easy to read introduction to Christ-centered apologetics: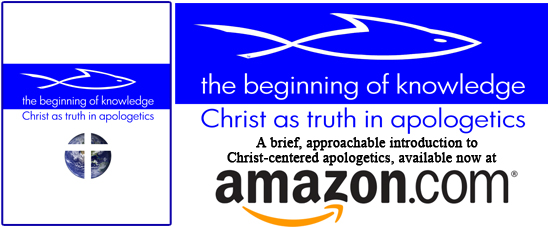 _____________________________________________________
Apathetic Christianity: The Zombie Religion of American Churchianity explores the tragic true horror story of all-American dead religion masquerading as Christianity: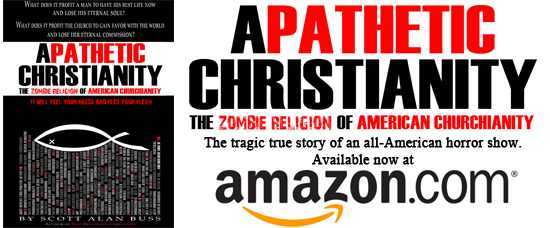 _____________________________________________________
On Education is a compilation of some of the most provocative and compelling Fire Breathing Christian articles on the subject of children's education: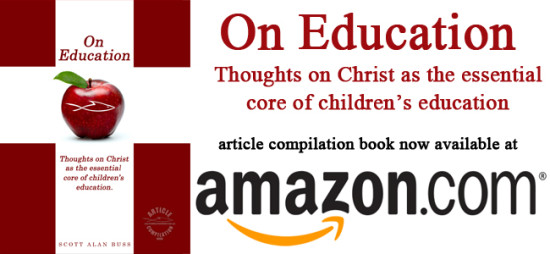 _____________________________________________________
There Is No "God-Given Right" To Worship False Gods is a compilation of some of the most provocative Fire Breathing Christian articles on the subject of America's embrace of a satanic approach to religious liberty: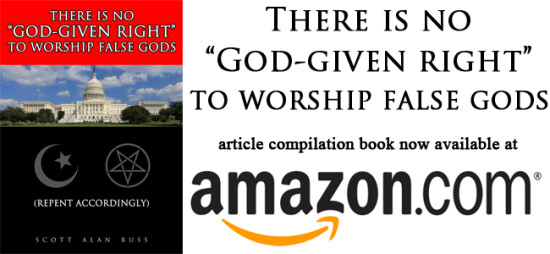 _____________________________________________________
Fire Breathing Christians – The Common Believer's Call to Reformation, Revival, and Revolution is the book that first presented the FBC mission to apply the Gospel-fueled Great Commission in every realm of God's creation: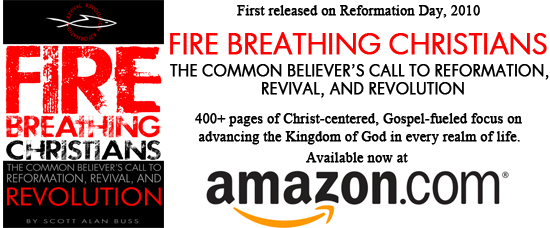 _____________________________________________________
An alternate white cover version of Fire Breathing Christians is available:

_____________________________________________________
There is also an alternate black cover version of Fire Breathing Christians:

Finally, here are a few good intro/reminder links for those of you who are new to Fire Breathing Christian and curious about exactly what's goin' on 'round here:
What are you, some kind of [insert label here] or something?!
What's with that shark-fishie graphic thing?
Intro to Fire: The Power and Purpose of the Common Believer
When the Bible gets hairy. (Or: Is it right for men to have long hair?)
And especially this one: Never forget that apart from God's grace you and I are complete morons.
Thank you for your support!