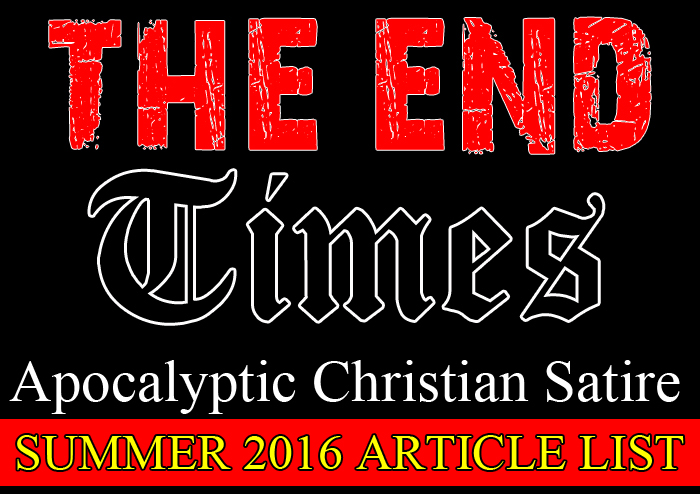 With the Clinton/Trump campaign rolling through the summer, there has been much fertile ground for apocalyptic Christian satire over the past few months.
Here's a sample of the work we've done at our sister site, The End Times, over the course of what was indeed a very hot and very apocalyptic summer of 2016:
Trump Builds Wall Of Evangelical Leaders To Protect Himself From The Gospel
Hillsong: "What The Gospel Really Needs Is…More Cowbell!"
Local Church Accidentally Raises Flags In Proper Order; Decides To Keep Them That Way
White House Admits Obamacare Was "Basically Written By Magic 8-Ball"
Creepy Clowns Terrorize America Via Televised Debate
Christian Mingle Forced To Find Dates For Bruce Jenner
Brock Lesnar Self-Identifies As 130 Pound Woman; Effortlessly Dominates Women's MMA
Ozone Hole Attributed To Al Gore's Endless Rambling About Global Warming
Jesus Isn't Anybody's Co-Pilot, Hundreds Of Annoying Bible Passages Confirm
Evangelicals Reveal Plan To "Finish Off The Culture So Jesus Has To Come Back Immediately"
James Dobson "Accepts Jesus" On Trump's Behalf; Evangelicals Applaud "Conversion"
Paula White Confirms That She "Totally Led Trump To Jesus"
Revamped Trump University To Offer Advanced Degrees In "Owning Evangelicals"
Family Christian Bookstores To Offer Bible/Mood Ring Combo
Baal Prophets' "Feelings Were Probably Hurt" By Elijah's "Judgmental, Sarcastic Attitude", Seminary Report Claims
Sweet Old Lady At Church Still Convinced Barcodes Are The Mark Of The Beast
Local Church Of Christ Bans Use Of Word "Alcohol"
Nicolas Cage Admits "It Was Like My Career Got Raptured" In 'Left Behind'
Church Optimistic About Its Marketing Of Pessimism
Southern Baptist Convention Votes To Formally Admit Defeat In Culture War
American Christianity Diagnosed With Stage 4 Testicular Cancer
Sesame Street's "The Count" Dies Trying To Keep Up With US Debt Clock
Christian Man Conveniently "Spiritualizes Away" Every Aspect Of Life That He Doesn't Want To Tackle Biblically
American Conservative Christians Still Prefer Ten Commandments Plaques To Actual Ten Commandments, Report Confirms
Trump Promises Frustrated Fans That He Will Literally Disembowel Clinton In Next Debate
Trigger Warning Sign At Debate Reveals Hofstra U To Be Even More Gay Than Originally Assumed
Osteen Reveals True Identity As "Jo-El, Most Favored Son Of Krypton"
Local Man Loves The Thought Of Jesus As His Savior; Hates The Thought Of Jesus As His Lord
Cookie Monster Comes Out Of The Closet; Self-Identifies As "Very Large Woman Who Loves Eating Cookies"
Obi-Wan Kenobi Accidentally Comes Out As Sith Lord
Obama Plans Massive Money-Bombing Of Iranian Nuclear Facilities
Local Church Celebrates Resumption Of Satanic Child Education System
Star Wars Episode VIII To Feature Massive Battle On Snowy Planet Followed By Escape To City In The Clouds
Hillary Camp Demands Defibrillator-Equipped Debate Podium
Republicans To Build Giant Wall Between Politics And Biblical Christianity
American Christians Pray For Trump To Massacre Clinton In Debate
EpiPen Formally Sponsors Hillary Campaign
Fearful, Technophobic Christians Terrorized By Pikachu
After "Months Of Prayer", Ted Cruz Endorses GOP Anti-Christ For President
Survey: Most American Christians Say Great Commission "Can't Be Done"
Roving Horde Of Community Activists Loots, Burns And Pillages To Promote Peace And Social Justice
TSA Confirms Al-Qaeda Not Hiding In Old Man's Pants
ISIS Claims Responsibility For Global Warming; Mainstream Media Conflicted
Hillary Has Kick-Stands Surgically Installed Above Each Cankle
Samsung To Replace Exploding Phones With New, Not-Yet-Exploded Phones
Hillsong Embraces Role As Daycare For "Baby Christians" Of All Ages
Genesis 3 Serpent Named US Department Of Education Mascot; Christians To Keep Sending Kids To Public Schools Anyway
Dr. Evil Confirms Clinton Pneumonia Diagnosis; Mainstream Media Proclaims Issue "Settled"
Kaine Pledges To Carry Clinton's Cold, Limp Body Over The Finish Line
Hillary Celebrates Pneumonia Diagnosis By Hugging Small Child
Chicago Celebrates 2016 Gun Control Success With 500th "Gun-Free Zone" Homicide
Obama Administration Advances Robot Labor Movement By Promoting Minimum Wage Hike For Humans
Hillary To Deliver All Future Speeches By Coughing In Morse Code
Impeached Brazilian President Sentenced To Swim 20 Laps In Olympic Pool
Colin Kaepernick's Socks Charged With Treason
Hal Lindsey And Dr. Evil Beg Britain Not To Leave Them This Way
Man Self-Identifying As St. Bernard Wins Westminster Dog Show
Paula White Launches New Makeup Line For Pretend Pastors
Trump/Clinton Effortlessly Merge Into One Giant Gay-Affirming Candidate
To see the rest of the apocalyptic Satire that we published over the summer of The Donald, head on over to The End Times site.
Thank you for supporting both the Fire Breathing Christian and End Times missions!
---
If you know of anyone who might appreciate this post, please share it. If you'd like to see articles like this continue, please click here to help.
Please also "like" us on Facebook, "+" us on Google+, follow us on Twitter and feel free to sign up for new articles by email using the buttons in the upper right corner of the FBC home page.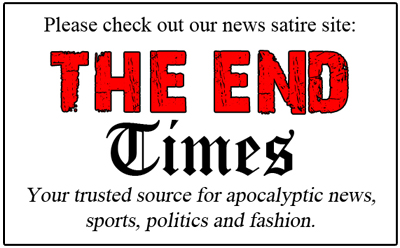 Please check out The Fire Breathing Christian Podcast too, as well as the latest designs at Fire Breathing Tees and the latest memes at the Fire Breathing Memes page.
You can also help support the Fire Breathing Christian mission by checking out these books:
Stupid Elephant Tricks – The Other Progressive Party's War on Christianity takes a painful but much needed look at how Christ-less "conservatism" has captivated Christians and co-opted them into helping march the culture ever deeper into darkness: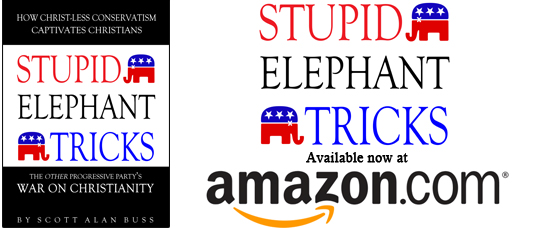 _____________________________________________________
The Beginning of Knowledge: Christ as Truth in Apologetics is an approachable, easy to read introduction to Christ-centered apologetics: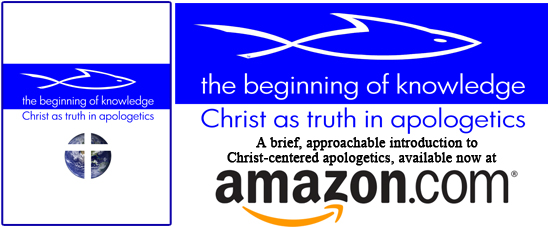 _____________________________________________________
Apathetic Christianity: The Zombie Religion of American Churchianity explores the tragic true horror story of all-American dead religion masquerading as Christianity: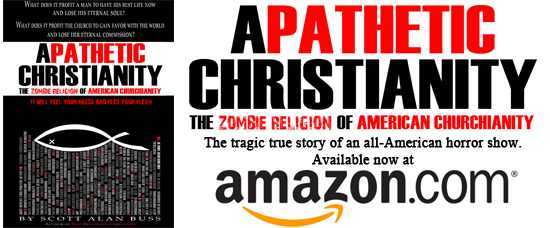 _____________________________________________________
On Education is a compilation of some of the most provocative and compelling Fire Breathing Christian articles on the subject of children's education: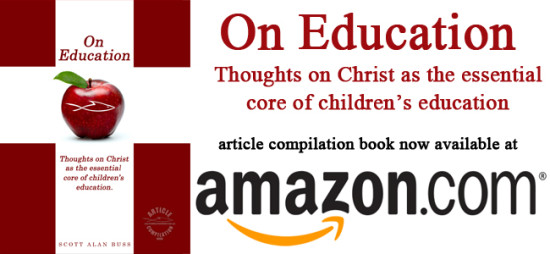 _____________________________________________________
There Is No "God-Given Right" To Worship False Gods is a compilation of some of the most provocative Fire Breathing Christian articles on the subject of America's embrace of a satanic approach to religious liberty: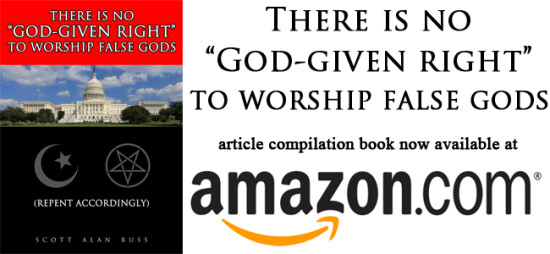 _____________________________________________________
Fire Breathing Christians – The Common Believer's Call to Reformation, Revival, and Revolution is the book that first presented the FBC mission to apply the Gospel-fueled Great Commission in every realm of God's creation: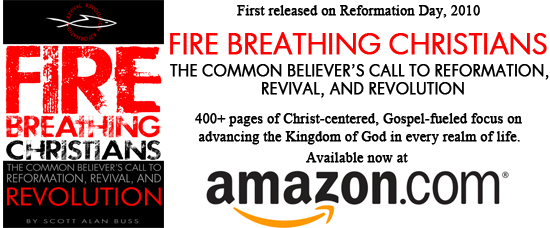 _____________________________________________________
An alternate white cover version of Fire Breathing Christians is available:

_____________________________________________________
There is also an alternate black cover version of Fire Breathing Christians:

Finally, here are a few good intro/reminder links for those of you who are new to Fire Breathing Christian and curious about exactly what's goin' on 'round here:
What are you, some kind of [insert label here] or something?!
What's with that shark-fishie graphic thing?
Intro to Fire: The Power and Purpose of the Common Believer
When the Bible gets hairy. (Or: Is it right for men to have long hair?)
And especially this one: Never forget that apart from God's grace you and I are complete morons.
Thank you for your support!