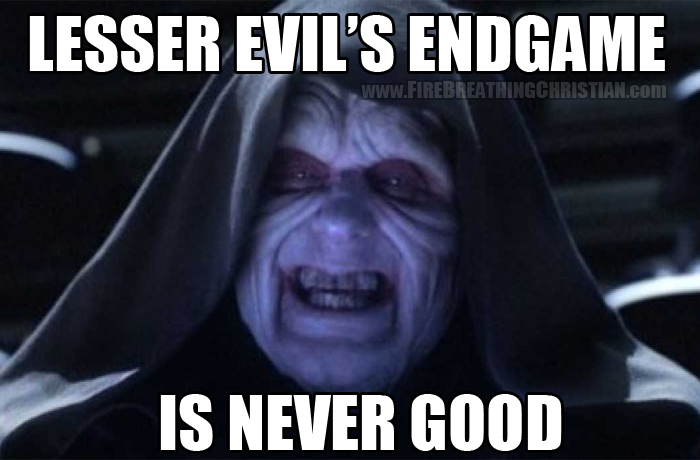 If American Christians feared the Lord half as much as they fear Hillary Clinton, American culture would experience a revival the likes of which the world has never seen.
But if one thing has been made crystal clear (yet again) by the grace of God through this particularly dark comedy known as the 2016 presidential election cycle, it is that the vast majority of self-identified and politically active "conservative Christians" in America are far more fearful of losers like Hillary than they are fearful of the Lord. We may loudly and proudly claim to love Jesus with their lips, but when it comes to obedience to His Word in political, economic, legal or educational practice, we seem to have no appetite for His lordship, no desire for application of His Word, and thus no real hope for advancing His Great Commission and disciplining the American culture that we also claim to love so very much.
Where God speaks clearly in loving detail, American professing Christians tend to look for any other way to "solve problems". Where King Jesus gives clarity, most American Christians seek instead the paths charted in accordance with secular pragmatism. When the Creator and Sustainer of everything speaks with clarity, American Christians tend to…well, just make another vague reference to God or how they "love Jesus" or some such thing, all while dutifully ignoring and modelling rebellion against His crystal clear pronouncements on matters central to the terrible situation in which we now find ourselves, including:
Moreover, look for able men from all the people, men who fear God, who are trustworthy and hate a bribe, and place such men over the people. . . 
~ Exodus 18:21 (bold emphasis added)
American professing Christians – most of us anyway – simply don't believe this. And, as a result of our unbelief, we've modeled rebellion against the Word of God and escorted our "beloved" American culture to where it is now.
Clinton/Trump should not be surprising to anyone.
They are both clear expressions of the hard-earned wrath of God that is now falling upon us.
The fact that American Christians have been convinced to rally in massive numbers around a proud, unrepentant, biblically illiterate, vice-peddling, woman-hating pig to "save them" and "make America great again" is no surprise. Once the "lesser evil" model replaced the biblical model for leadership selection, we were destined for what we have now…and the much worse that's right around the corner.
Want to save the culture?
Obey King Jesus.
Want to save America?
Obey King Jesus?
Want to "make America great"?
Obey King Jesus.
In detail.
Really.
There are no other true paths to lasting peace, prosperity, security and success available anywhere in His creation. It really is as simple as that.
The "lesser evil" game doesn't end well for anyone, America included.
Even so, the Kingdom of God advances, whether America repents, believes, and is saved or not.
Lord willing, that repentance will come soon…before yet another "Christian"-led step is taken down America's "lesser evil" stairway into darkness.
---
If you know of anyone who might appreciate this post, please share it. If you'd like to see articles like this continue, please click here to help.
Please also "like" us on Facebook, "+" us on Google+, follow us on Twitter and feel free to sign up for new articles by email using the buttons in the upper right corner of the FBC home page.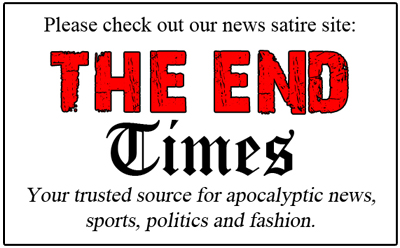 Please check out The Fire Breathing Christian Podcast too, as well as the latest designs at Fire Breathing Tees and the latest memes at the Fire Breathing Memes page.
You can also help support the Fire Breathing Christian mission by checking out these books:
Stupid Elephant Tricks – The Other Progressive Party's War on Christianity takes a painful but much needed look at how Christ-less "conservatism" has captivated Christians and co-opted them into helping march the culture ever deeper into darkness: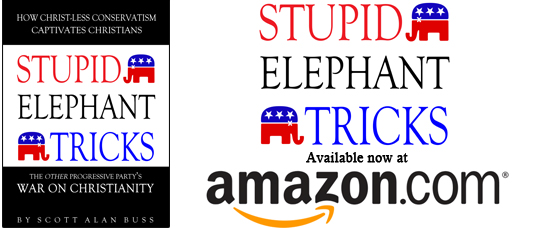 _____________________________________________________
The Beginning of Knowledge: Christ as Truth in Apologetics is an approachable, easy to read introduction to Christ-centered apologetics: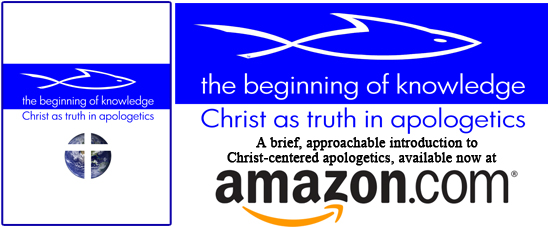 _____________________________________________________
Apathetic Christianity: The Zombie Religion of American Churchianity explores the tragic true horror story of all-American dead religion masquerading as Christianity: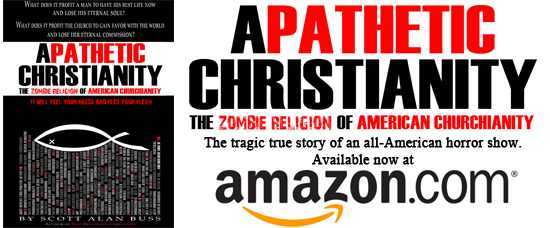 _____________________________________________________
On Education is a compilation of some of the most provocative and compelling Fire Breathing Christian articles on the subject of children's education: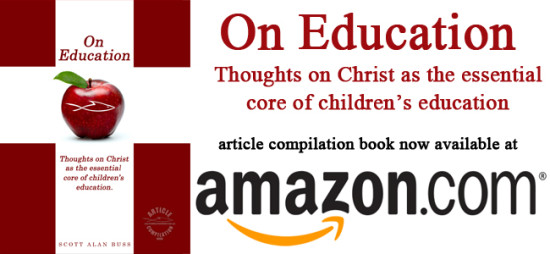 _____________________________________________________
There Is No "God-Given Right" To Worship False Gods is a compilation of some of the most provocative Fire Breathing Christian articles on the subject of America's embrace of a satanic approach to religious liberty: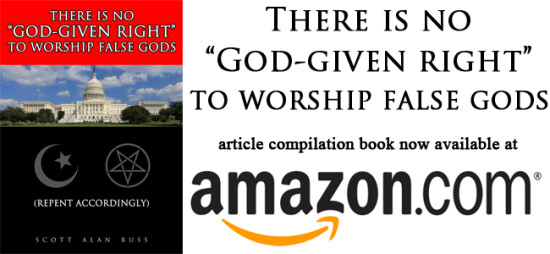 _____________________________________________________
Fire Breathing Christians – The Common Believer's Call to Reformation, Revival, and Revolution is the book that first presented the FBC mission to apply the Gospel-fueled Great Commission in every realm of God's creation: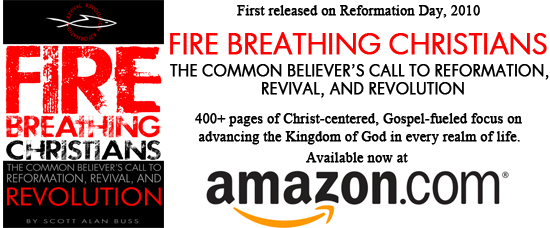 _____________________________________________________
An alternate white cover version of Fire Breathing Christians is available:

_____________________________________________________
There is also an alternate black cover version of Fire Breathing Christians:

Finally, here are a few good intro/reminder links for those of you who are new to Fire Breathing Christian and curious about exactly what's goin' on 'round here:
What are you, some kind of [insert label here] or something?!
What's with that shark-fishie graphic thing?
Intro to Fire: The Power and Purpose of the Common Believer
When the Bible gets hairy. (Or: Is it right for men to have long hair?)
And especially this one: Never forget that apart from God's grace you and I are complete morons.
Thank you for your support!