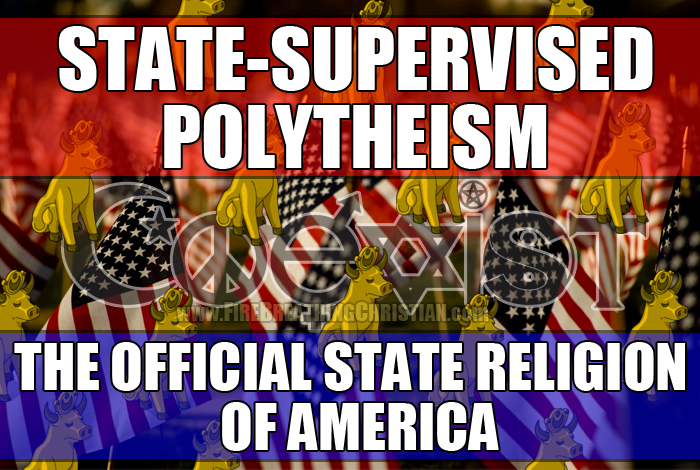 Whoever said that America doesn't have an official State-sponsored and State-enforced religion?
Well, probably your State-programmed public school teachers and fellow State-programmed public school students, if you had the opportunity to bump into such State-trained boys and girls during any State-managed "education" process that you may have experienced.
And probably your mom and dad if they were programmed by the same system.
And probably your pastor, too, since the vast majority of them have gone through the same State-managed programming and were raised by parents who were taught the same philosophy of the pursuit of knowledge introduced by the serpent in Genesis 3.
So yeah, a lot of people around you probably say and actually believe that America has no official state-enforced religion even though that notion couldn't be further from the truth.
Why?
Because the State-run "education" of Americans has gone on for so long now and transformed us as a people so profoundly over the last 150+ years of gradual, progressive indoctrination that we don't even notice the putrid anti-Christian bilge we've been conditioned to swim in as though it's the purest and cleanest of water.
Yet however much those "educated" by the State may have you and I to believe otherwise, America most certainly does have an official, and officially enforced, State religion.
That religion is State-Supervised Polytheism.
This variant of garden variety Statism – in which the State is God in practice – takes the clever route of pretending to encourage its citizens to pursue true devotion to whichever god or gods or goddesses or whatever they like while, in truth, denying in practice and at every turn the notion that any one of those gods or goddesses or whatever is really and truly God. The State is positioned as being "for freedom of religion" and its citizens are encouraged to pretend that they have true religious freedom when, in fact, according to every bit of God's Word on the subject, they are actually being bound by the State to treat all gods, goddesses, and whatever else anyone wants to worship as equals in practice where the rubber meets the road in the real-life realms of law, government, economics and, of course, children's education.
Put another way, all lesser gods (like Jesus, Allah, and Satan) are to be treated equally under the authority of the one and only true god in legal, governmental, and educational practice: The State.
God cannot be treated as God in legal, governmental, economic, or educational practice.
Oh no, we can't have that!
Not in America.
In America, the State is god in practice in each and every one of these realms…which is precisely why we are so dramatically reaping the poisoned fruit of a satanic approach to  the realms of law, government, economics, and education.
We're getting exactly what we've chosen for these areas of life by presuming to separate them from explicit subjugation to Christ as King. We have rejected Christ as Lord in education, economics, politics and law in order to chase after the almighty State as god in practice over these realms, and in doing so have forged the chains of our own bondage.
This is All-American State-Supervised Polytheism in action.
Avoiding the lordship of Christ in every detail of law doesn't save law. It kills it.
Avoiding the lordship of Christ in every detail of civil government doesn't save civil government. It kills it.
Avoiding the lordship of Christ in every detail of children's education doesn't save children's education. It kills it.
Same goes for politics, art, science, technology and everything else.
Removing Christ as the essential core of these things kills them.
Every time.
That's just how things work in God's creation.
Always has been.
Always will be.
So remember, Christian: State-Supervised Polytheism kills.
Even when it's wrapped in red, white, and blue.
Lord willing, Americans will wake up to that unbreakable reality before they finish breaking themselves upon it.
---
If you know of anyone who might appreciate this post, please share it. If you'd like to see articles like this continue, please click here to help.
Please also "like" us on Facebook, "+" us on Google+, follow us on Twitter and feel free to sign up for new articles by email using the buttons in the upper right corner of the FBC home page.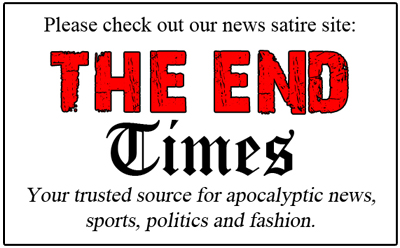 Please check out The Fire Breathing Christian Podcast too, as well as the latest designs at Fire Breathing Tees and the latest memes at the Fire Breathing Memes page.
You can also help support the Fire Breathing Christian mission by checking out these books:
Stupid Elephant Tricks – The Other Progressive Party's War on Christianity takes a painful but much needed look at how Christ-less "conservatism" has captivated Christians and co-opted them into helping march the culture ever deeper into darkness: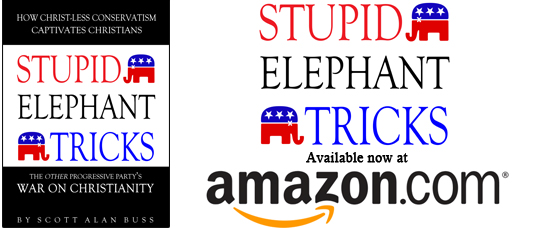 _____________________________________________________
The Beginning of Knowledge: Christ as Truth in Apologetics is an approachable, easy to read introduction to Christ-centered apologetics: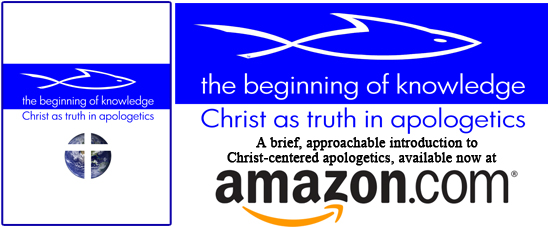 _____________________________________________________
Apathetic Christianity: The Zombie Religion of American Churchianity explores the tragic true horror story of all-American dead religion masquerading as Christianity: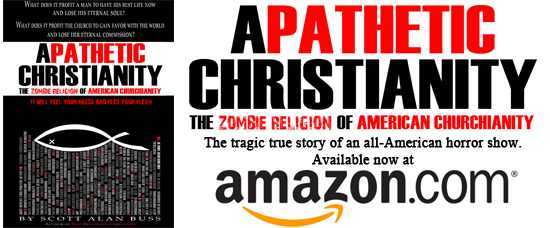 _____________________________________________________
On Education is a compilation of some of the most provocative and compelling Fire Breathing Christian articles on the subject of children's education: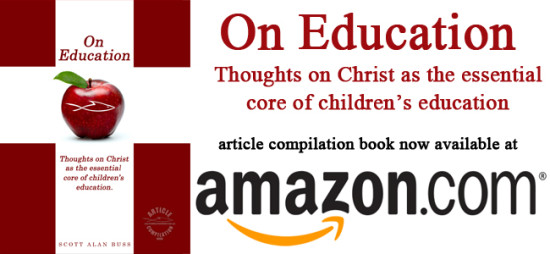 _____________________________________________________
There Is No "God-Given Right" To Worship False Gods is a compilation of some of the most provocative Fire Breathing Christian articles on the subject of America's embrace of a satanic approach to religious liberty: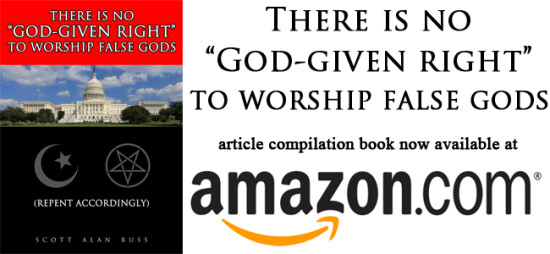 _____________________________________________________
Fire Breathing Christians – The Common Believer's Call to Reformation, Revival, and Revolution is the book that first presented the FBC mission to apply the Gospel-fueled Great Commission in every realm of God's creation: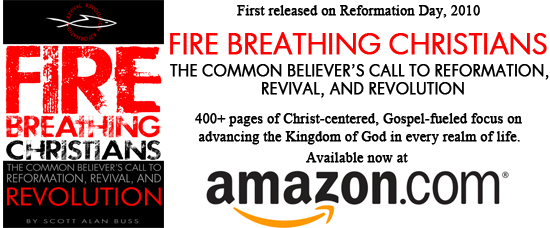 _____________________________________________________
An alternate white cover version of Fire Breathing Christians is available:

_____________________________________________________
There is also an alternate black cover version of Fire Breathing Christians:

Finally, here are a few good intro/reminder links for those of you who are new to Fire Breathing Christian and curious about exactly what's goin' on 'round here:
What are you, some kind of [insert label here] or something?!
What's with that shark-fishie graphic thing?
Intro to Fire: The Power and Purpose of the Common Believer
When the Bible gets hairy. (Or: Is it right for men to have long hair?)
And especially this one: Never forget that apart from God's grace you and I are complete morons.
Thank you for your support!