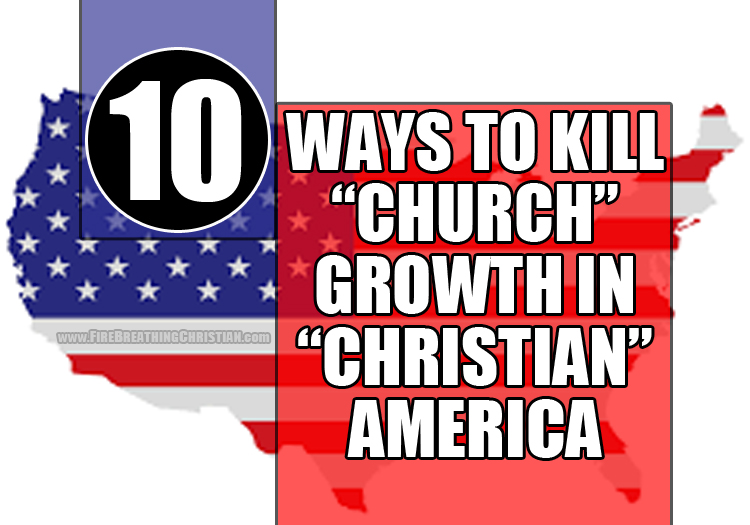 10. Preach the crystal clear (and redundantly detailed) Word of God on the subject of children's education, calling rebellion against that Word what it is: sin. Simply preaching the clear commands of God on this one critical life- and culture-defining subject will send large chunks of the typical American congregation angrily running for the doors.
9. Ditch (and publicly repent of having ever embraced) any marketing gimmicks aimed at appealing to unbelieving goats and luring them into (what is supposed to be) an assembly of supernaturally saved New Creatures in Christ. The church is the Bride of Christ. It's not an open house party where crowds of unbelievers are encouraged to hang out and be entertained so that maybe, just maybe, with enough kiddie-pool playtime in shallow theology and the "baby" basics of Christianity, they might one day "accept Jesus as their savior". If this central reality as to the identity and purpose of the true Church is understood and the secular marketing gimmicks that define American Churchianity are abandoned, be prepared for the Lord to quickly separate the wheat from the chaff…and be ready to thank Him for doing so.
8. Preach against the idolatry of America (or, put another way, preach against The America Idol). This is a surefire fake-church growth killer, especially in rural areas and in the South, where the idolatry of America – particularly among self-described "conservative Christians" – is the true reigning religion of day.
7. Preach with clarity that abortion is murder and must be treated as such. If Christ is to be honored, His Gospel applied, and the culture saved, we must lovingly confront murder as murder and murderers as murderers if there is to be anything remotely resembling a consistent, coherent appeal to the full Gospel and lordship of Jesus Christ. Loving confrontation, followed by, Lord wiling, conviction, repentance, and restoration is the one and only path to victory over the plague of ongoing open mass child sacrifice in America.
6. Practice biblically commanded Church discipline. And watch the lawless flee to a more "grace oriented" American "church" (or to their own little one-man "churches") that will let them do pretty much what they want to do.
5. Insist upon biblical qualifications for church offices like Elder (while also making it plain that each and every Christian is to aspire to those standards whether they are ever officially an Elder or not).
4. Confront and correct the hyper-spiritualization of Christ's rule and the Kingdom of God. American Churchianity has come to the sorry state in which it now rots by separating the lordship of Christ from the real world. Hence, real world politics, real world law, real world art, real world business and real world education have been surrendered to the enemy and used by the enemy to give us the dark and dying culture that we have now. Until the lordship of Christ is made real in every nook, cranny, corner and realm of the real world in accordance with His Gospel-fueled Great Commission, things will only continue to get worse until God finally sweeps America and its fake churches from the scene entirely.
3. Confront the murderous pietism of the modern American "church" age. Nicer Than Jesus Syndrome defines most of what calls itself Christianity in America these days, with the loving confrontation and correction that's essential to the Great Commission having been long rejected as "unloving", "unkind" and "bad for unity".
2. Preach the fullness of the Gospel and the everything-changing work of the cross. This sounds great to most American evangelical ears until "everything" is understood to mean everything, as in: art, law, education, politics, economics, business, government, science, technology, and everything else. American professing Christians like the lordship of Jesus to be very vague, very general, and only really applying to things that aren't actually a part of the world that they live in.
1. Preach the comprehensive lordship of Christ and the everything-touching nature of His Gospel-fueled Great Commission. Proclaim Christ's unbreakable claim over the manner in which all people in all places are to understand and pursue all things – including politics, law, economics, business, art and education. In short preach and pursue the true lordship of Christ out of true love for King Jesus…and you will see the goats scatter like roaches under an unobscured flood-lamp.
---
If you know of anyone who might appreciate this post, please share it. If you'd like to see articles like this continue, please click here to help.
Please also "like" us on Facebook, "+" us on Google+, follow us on Twitter and feel free to sign up for new articles by email using the buttons in the upper right corner of the FBC home page.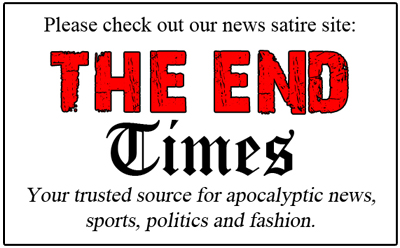 Please check out The Fire Breathing Christian Podcast too, as well as the latest designs at Fire Breathing Tees and the latest memes at the Fire Breathing Memes page.
You can also help support the Fire Breathing Christian mission by checking out these books:
Stupid Elephant Tricks – The Other Progressive Party's War on Christianity takes a painful but much needed look at how Christ-less "conservatism" has captivated Christians and co-opted them into helping march the culture ever deeper into darkness: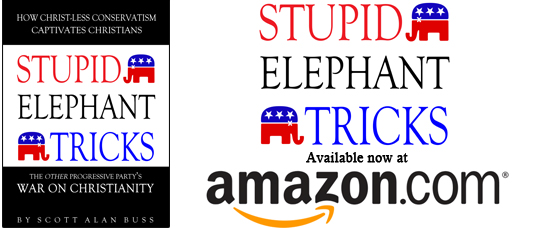 _____________________________________________________
The Beginning of Knowledge: Christ as Truth in Apologetics is an approachable, easy to read introduction to Christ-centered apologetics: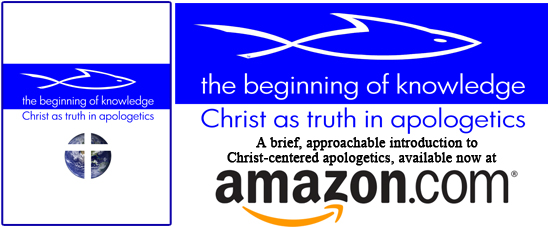 _____________________________________________________
Apathetic Christianity: The Zombie Religion of American Churchianity explores the tragic true horror story of all-American dead religion masquerading as Christianity: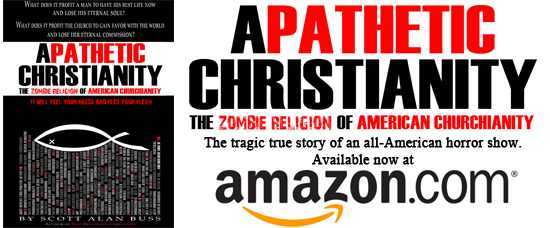 _____________________________________________________
On Education is a compilation of some of the most provocative and compelling Fire Breathing Christian articles on the subject of children's education: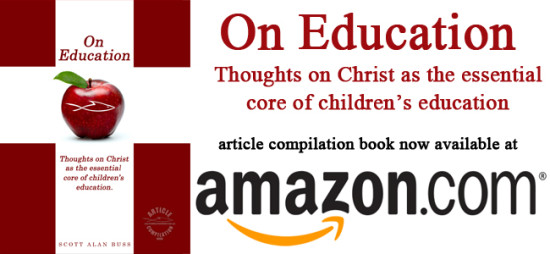 _____________________________________________________
There Is No "God-Given Right" To Worship False Gods is a compilation of some of the most provocative Fire Breathing Christian articles on the subject of America's embrace of a satanic approach to religious liberty: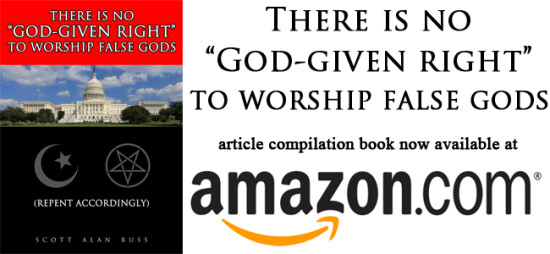 _____________________________________________________
Fire Breathing Christians – The Common Believer's Call to Reformation, Revival, and Revolution is the book that first presented the FBC mission to apply the Gospel-fueled Great Commission in every realm of God's creation: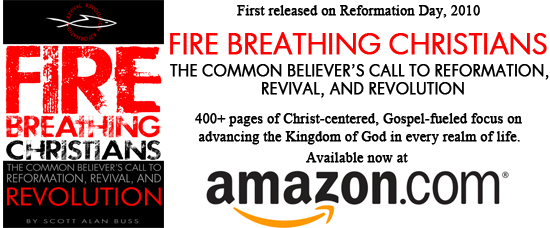 _____________________________________________________
An alternate white cover version of Fire Breathing Christians is available:

_____________________________________________________
There is also an alternate black cover version of Fire Breathing Christians:

Finally, here are a few good intro/reminder links for those of you who are new to Fire Breathing Christian and curious about exactly what's goin' on 'round here:
What are you, some kind of [insert label here] or something?!
What's with that shark-fishie graphic thing?
Intro to Fire: The Power and Purpose of the Common Believer
When the Bible gets hairy. (Or: Is it right for men to have long hair?)
And especially this one: Never forget that apart from God's grace you and I are complete morons.
Thank you for your support!