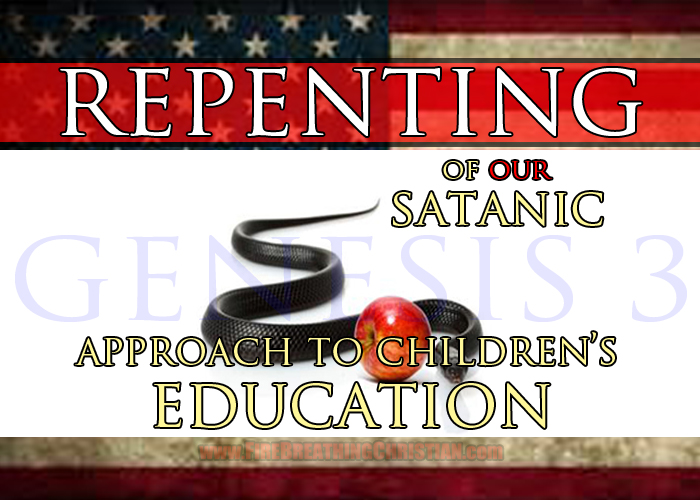 How thoroughly deceived have we become on the subject of education?
Do we even notice the satanic foundation of our approach to the pursuit of knowledge?
Or has that foundation just become an assumed norm at this point? Maybe even a cherished norm?
These are some of the questions we aim to answer in some detail as we prepare to travel to Appomattox, Virginia, for the third annual Great Education Forum on April 29.
Back in January, we shared Let's get together to expose and crush satanic forms of education, shall we?, wherein we discussed some of the supercool missions being undertaken at this conference.
Two things to share along those lines:
First off, I'd like to encourage those of you who have not yet read that original post on the conference to do so now. Especially if you have a passion for children being truly educated – which is, of course, a description that should apply to each and every one of us. We should all have a fire for the proper molding of young minds in a Christ-centered manner. After all, such true education is fundamental to the Gospel-fueled Great Commission that we have all been commanded and equipped to pursue.
Secondly, I must once again thank those of you who have been supportive and encouraging of our work and ministry, especially in recent months as my work schedule has hit its usual "Session craziness".
As some of you know, my day job is with the Tennessee General Assembly, and when we're in Session, as we are from mid-January through late-April, my hours are insanely long, I see my family very little, and I have precious few hours (or minutes) to post and/or podcast as I would like to.
That said, what time I do have free during this crazy stretch is now being divvied up even more as I prepare for my presentation at the Great Education Forum.
Clearly, the hour is late and the night has grown very dark over the American culture after generations of our having embraced a satanic approach to the pursuit of knowledge.
But this also means that our opportunity is great.
The contrast between a biblical worldview and its fruits against the black backdrop of a satanic approach to life and what it produces has never been more stark in American history than it is now.
In this we have been presented with a unique opportunity to open eyes, change hearts, and bring minds to true life, all by God's grace and all for His glory.
Words cannot convey the excitement that I'm feeling about what lies ahead; the thought that God has put us here and now to advance His Kingdom in the midst of such multigenerational darkness is an honor and a thrill beyond description.
And to those who've been supportive of the FBC mission, I cannot thank you enough for your prayers, encouragement, and financial support as we aim by God's grace to shake things up and take some territory – lots of it – for His Kingdom.
We have a lot of work to do.
We have a lot of opportunities to seize.
And we shouldn't want it any other way.
Thank you for your patience, prayers and support as we prepare for this next stage in the battle over how to rightly understand, pursue, and apply knowledge.
Soli Deo gloria…and let's roll!
---
If you know of anyone who might appreciate this post, please share it. If you'd like to see articles like this continue, please click here to help.
Please also "like" us on Facebook, "+" us on Google+, follow us on Twitter and feel free to sign up for new articles by email using the buttons in the upper right corner of the FBC home page.
Please check out The Fire Breathing Christian Podcast too, as well as the latest designs at Fire Breathing Tees and the latest memes at the Fire Breathing Memes page.
You can also help support the Fire Breathing Christian mission by checking out these books:
Stupid Elephant Tricks – The Other Progressive Party's War on Christianity (originally published in 2012) takes a painful but much needed look at how Christ-less "conservatism" has captivated Christians and co-opted them into helping march the culture ever deeper into darkness: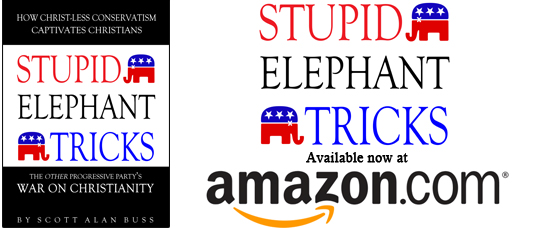 _____________________________________________________
The Beginning of Knowledge: Christ as Truth in Apologetics is an approachable, easy to read introduction to Christ-centered apologetics: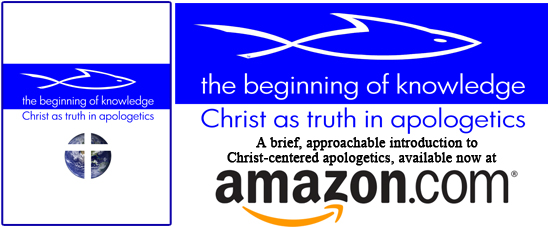 _____________________________________________________
Apathetic Christianity: The Zombie Religion of American Churchianity explores the tragic true horror story of all-American dead religion masquerading as Christianity: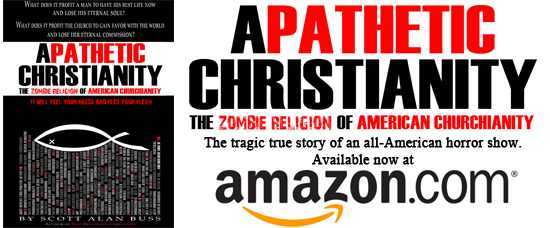 _____________________________________________________
On Education is a compilation of some of the most provocative and compelling Fire Breathing Christian articles on the subject of children's education: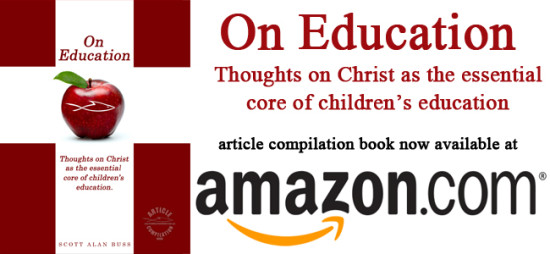 _____________________________________________________
There Is No "God-Given Right" To Worship False Gods is a compilation of some of the most provocative Fire Breathing Christian articles on the subject of America's embrace of a satanic approach to religious liberty: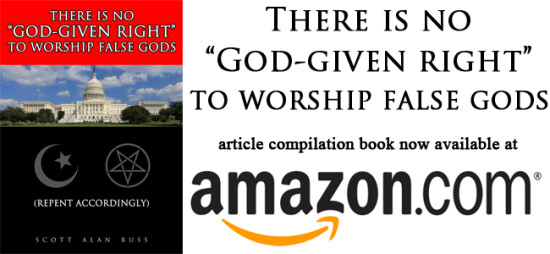 _____________________________________________________
Fire Breathing Christians – The Common Believer's Call to Reformation, Revival, and Revolution is the book that first presented the FBC mission to apply the Gospel-fueled Great Commission in every realm of God's creation: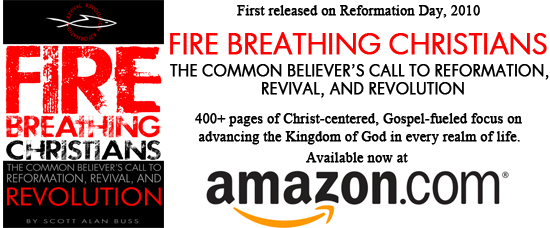 _____________________________________________________
An alternate white cover version of Fire Breathing Christians is available:

_____________________________________________________
There is also an alternate black cover version of Fire Breathing Christians:

Finally, here are a few good intro/reminder links for those of you who are new to Fire Breathing Christian and curious about exactly what's goin' on 'round here:
What are you, some kind of [insert label here] or something?!
What's with that shark-fishie graphic thing?
Intro to Fire: The Power and Purpose of the Common Believer
When the Bible gets hairy. (Or: Is it right for men to have long hair?)
And especially this one: Never forget that apart from God's grace you and I are complete morons.
Thank you for your support!