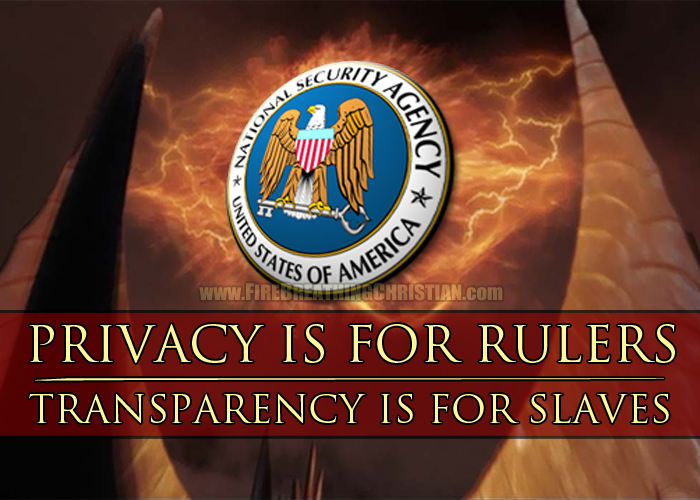 Uh oh, we have another Edward Snowden (or two) on our hands.
Or make that: Yay! We have another Edward Snowden (or two) on our hands!
Apparently the Lord has chosen to bless with yet another wave of bright, revealing, undeserved and (often) unwanted light on the subject of just how evil and off the biblical rails our beloved America Idol has become.
As I write this, news is breaking of truckloads of leaked information detailing the CIA's various approaches to eviscerating the freedom and liberty of the American masses in order to better secure the power and position of the American State over them.
In an article published by the Wall Street Journal (WikiLeaks Posts Thousands of Purported CIA Cyberhacking Documents – Records show CIA able to spy on smartphones, internet TVs), new revelations of widespread "land of the free" surveillance was spun this way:
"WikiLeaks released thousands of documents and files Tuesday that it said exposed tools the Central Intelligence Agency uses to hack smartphones, computer operating systems, messenger applications and internet-connected televisions.
The unauthorized disclosure—the first part of which WikiLeaks said consisted of 8,761 documents and files from the CIA's Center for Cyber Intelligence—confronts President Donald Trump with a threat from the very organization that leaked documents on his opponent, Democrat Hillary Clinton, during the 2016 presidential campaign."
Ah, the "unauthorized disclosure" of State information…pertaining to the State's massive Orwellian personal privacy obliteration system, through which the personal conversations and information of American citizens is slurped up on a massive scale the likes of which would have made any Soviet KGB or Nazi Gestapo agent weep with envy.
Yeah, that's the system we're supposed to cherish and defend now as Americans here in the "land of the free" and the home of the NSA.
That's the system we're supposed to want protected from – *ahem* – an invasion of its privacy. [Insert incredulous laughter here]
Apparently, we're supposed to bothered by the CIA having its privacy invaded this way.
Seriously.
Does it get any more darkly tragi-comedic than that?
Can we get any more pathetic than this?
Sadly, the answer is yes, we can.
And we probably will.
As bad things are now, they can and will get much worse from here on out for as long as we continue to worship at the foot of the America Idol. As long as we look to the State as our protecting, providing god in practice, it will continue to consume our freedoms, leaving only steaming piles of dependence and bondage in its wake.
Such is the nature of The Almighty State.
Nowhere is that more evident than here in "the land of the free" and the home of the NSA.
---
If you know of anyone who might appreciate this post, please share it. If you'd like to see articles like this continue, please click here to help.
Please also "like" us on Facebook, "+" us on Google+, follow us on Twitter and feel free to sign up for new articles by email using the buttons in the upper right corner of the FBC home page.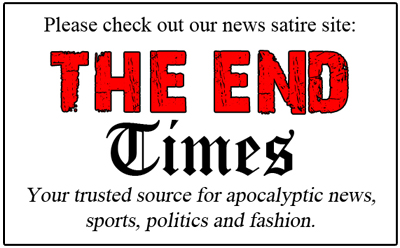 Please check out The Fire Breathing Christian Podcast too, as well as the latest designs at Fire Breathing Tees and the latest memes at the Fire Breathing Memes page.
You can also help support the Fire Breathing Christian mission by checking out these books:
Stupid Elephant Tricks – The Other Progressive Party's War on Christianity takes a painful but much needed look at how Christ-less "conservatism" has captivated Christians and co-opted them into helping march the culture ever deeper into darkness: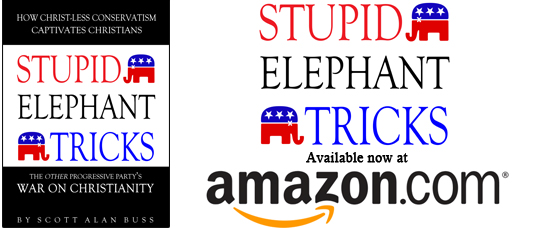 _____________________________________________________
The Beginning of Knowledge: Christ as Truth in Apologetics is an approachable, easy to read introduction to Christ-centered apologetics: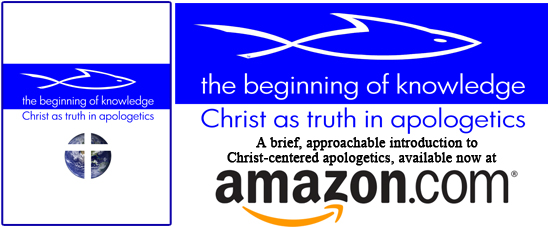 _____________________________________________________
Apathetic Christianity: The Zombie Religion of American Churchianity explores the tragic true horror story of all-American dead religion masquerading as Christianity: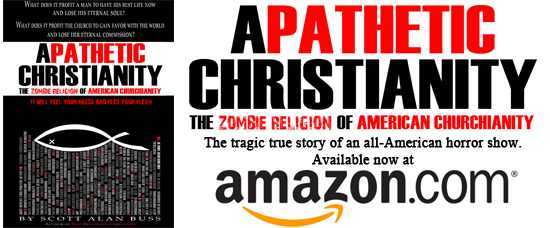 _____________________________________________________
On Education is a compilation of some of the most provocative and compelling Fire Breathing Christian articles on the subject of children's education: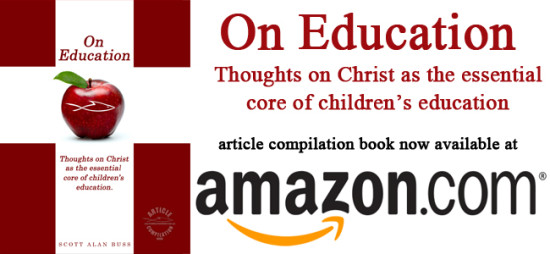 _____________________________________________________
There Is No "God-Given Right" To Worship False Gods is a compilation of some of the most provocative Fire Breathing Christian articles on the subject of America's embrace of a satanic approach to religious liberty: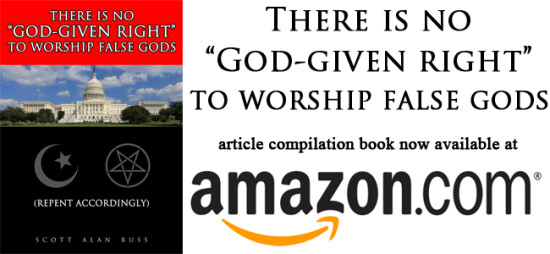 _____________________________________________________
Fire Breathing Christians – The Common Believer's Call to Reformation, Revival, and Revolution is the book that first presented the FBC mission to apply the Gospel-fueled Great Commission in every realm of God's creation: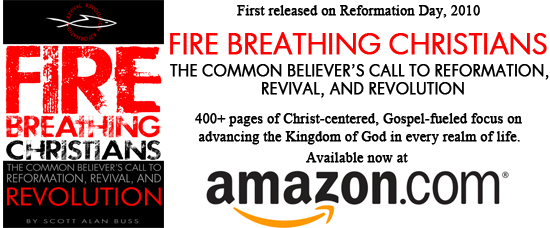 _____________________________________________________
An alternate white cover version of Fire Breathing Christians is available:

_____________________________________________________
There is also an alternate black cover version of Fire Breathing Christians:

Finally, here are a few good intro/reminder links for those of you who are new to Fire Breathing Christian and curious about exactly what's goin' on 'round here:
What are you, some kind of [insert label here] or something?!
What's with that shark-fishie graphic thing?
Intro to Fire: The Power and Purpose of the Common Believer
When the Bible gets hairy. (Or: Is it right for men to have long hair?)
And especially this one: Never forget that apart from God's grace you and I are complete morons.
Thank you for your support!