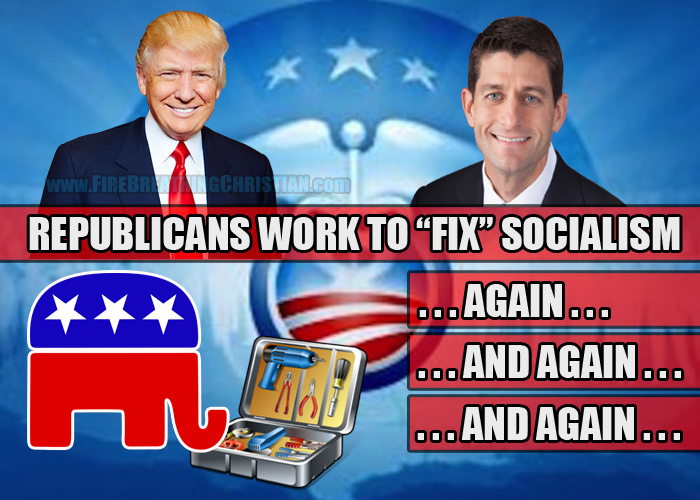 How funny/sad would it be for a Republican leader to literally get down on his knees and beg for massive, life- and culture-shaping Socialist systems and programs in America?
No need to wonder.
'Cause it has happened.
In a lovely little ditty titled Paul Ryan "Begged On One Knee" For Obamacare Repeal Vote, we learn that – you guessed it – Paul Ryan literally begged on one knee for the massive State-run Socialistic approach to medicine known as ObamaCare Lite or ObamaCare 2.0 or RyanCare or RINO Care or TrumpCare.
"In September 2008, Treasury Secretary Hank Paulson reportedly begged House speaker Nancy Pelosi on one knee to support his bailout plan.
"The day began with an agreement that Washington hoped would end the financial crisis that has gripped the nation. It dissolved into a verbal brawl in the Cabinet Room of the White House, urgent warnings from the president and pleas from a Treasury secretary who knelt before the House speaker and appealed for her support…"
It Worked.
Nine years later, faced with a crisis of his own, Speaker Ryan reportedly got down on one knee to plead with Rep. Don Young of Alaska – the longest-serving Republican in Congress – to support the bill. 
He was unsuccessful…
As The Hill reports, the moments highlighted by the Post during the Republican conference negotiations show what a tough battle Ryan and his deputies faced in whipping the vote. But they also show the fierce support some offered to leadership — like freshman Rep. Brian Mast of Florida, who lost both legs in 2010 in Afghanistan and called on colleagues to unite behind the bill as he and his Army colleagues had done on the battlefield. 
At another point, a Republican shouted, "Burn the ships" to Majority Whip Steve Scalise, invoking the command a 16th century Spanish conquistador gave his crew when they landed in Mexico.
The message was clear, the Post said –- the Republicans felt there was no turning back.
The GOP was ultimately unable to coalesce around the party's plan and Ryan pulled the bill from the floor Friday, when it was clear it did not have the votes to pass."
This is the party that we as Christians are told we must support if there is to be any real hope of…what, exactly?
Slowing down our cultural plunge?
A little?
Maybe?
Slightly tweaking our decent into oblivion?
Yep, that's pretty much it. That's the pitch. We get the same bilge every election cycle. And we buy it!
Which is why year after year on the policy front, we never seem to be able to do anything but grow the power of the American State over its serfs and tax slaves.
This is the leadership that we deserve. This is the approach to economic, legal, and governmental reality that we have chosen to embrace.
By severing our approach to law, liberty, government, education and economics from explicit subjugation to Christ as Lord, we have been effortlessly led by the nose down the dark path to Statism by all manner of idols and icons consecrated to an American State-centered counterfeit gospel.
While it may be jolting to seriously consider how funny/sad/pathetic it is that we have Republican/Christian leadership (and Republican/Christian masses) that will literally beg for the preservation of Socialism (public schools, Social Security, socialized medicine, etc., etc., etc.), perhaps the more important question to consider is: How funny, sad, and pathetic is it that self-identified conservative Christians are the ones who have made all of this possible?
How pathetic is it that we beg for the preservation and "fixing" of State-run children's education?
How sad is it that we beg for the preservation and "fixing" of Social Security, Medicare, and any number of straight-up Socialist programs?
May God grace His people with a Spirit of brokenness, repentance and submission to Christ as Lord over law, education, economics and everything else, so that we might cast down the American idols we've been encouraged to worship and follow into the bondage of Statism.
---
If you know of anyone who might appreciate this post, please share it. If you'd like to see articles like this continue, please click here to help.
Please also "like" us on Facebook, "+" us on Google+, follow us on Twitter and feel free to sign up for new articles by email using the buttons in the upper right corner of the FBC home page.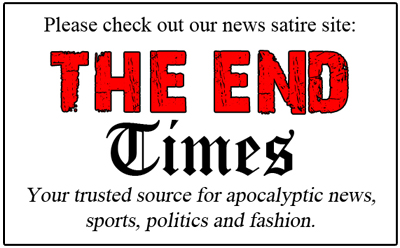 Please check out The Fire Breathing Christian Podcast too, as well as the latest designs at Fire Breathing Tees and the latest memes at the Fire Breathing Memes page.
You can also help support the Fire Breathing Christian mission by checking out these books:
Stupid Elephant Tricks – The Other Progressive Party's War on Christianity takes a painful but much needed look at how Christ-less "conservatism" has captivated Christians and co-opted them into helping march the culture ever deeper into darkness: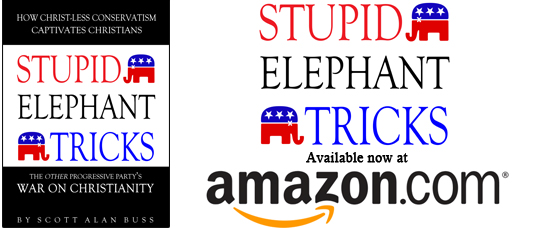 _____________________________________________________
The Beginning of Knowledge: Christ as Truth in Apologetics is an approachable, easy to read introduction to Christ-centered apologetics: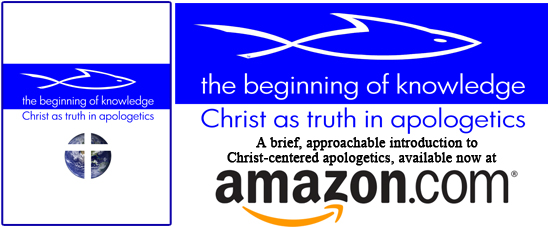 _____________________________________________________
Apathetic Christianity: The Zombie Religion of American Churchianity explores the tragic true horror story of all-American dead religion masquerading as Christianity: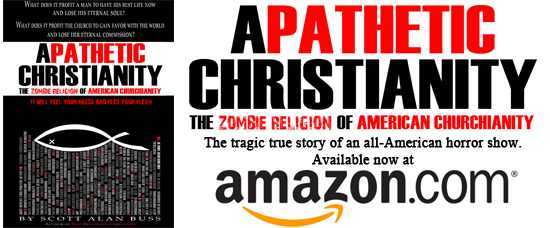 _____________________________________________________
On Education is a compilation of some of the most provocative and compelling Fire Breathing Christian articles on the subject of children's education: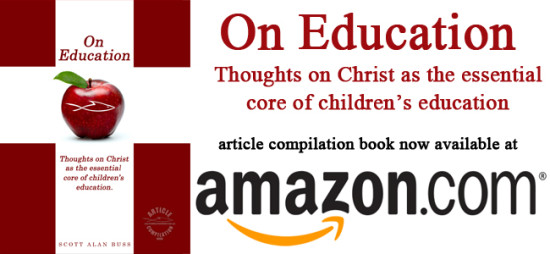 _____________________________________________________
There Is No "God-Given Right" To Worship False Gods is a compilation of some of the most provocative Fire Breathing Christian articles on the subject of America's embrace of a satanic approach to religious liberty: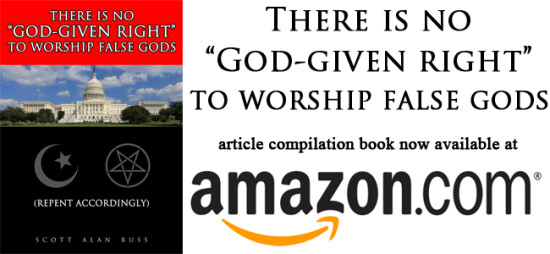 _____________________________________________________
Fire Breathing Christians – The Common Believer's Call to Reformation, Revival, and Revolution is the book that first presented the FBC mission to apply the Gospel-fueled Great Commission in every realm of God's creation: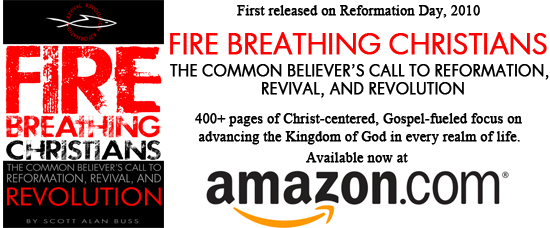 _____________________________________________________
An alternate white cover version of Fire Breathing Christians is available:

_____________________________________________________
There is also an alternate black cover version of Fire Breathing Christians:

Finally, here are a few good intro/reminder links for those of you who are new to Fire Breathing Christian and curious about exactly what's goin' on 'round here:
What are you, some kind of [insert label here] or something?!
What's with that shark-fishie graphic thing?
Intro to Fire: The Power and Purpose of the Common Believer
When the Bible gets hairy. (Or: Is it right for men to have long hair?)
And especially this one: Never forget that apart from God's grace you and I are complete morons.
Thank you for your support!