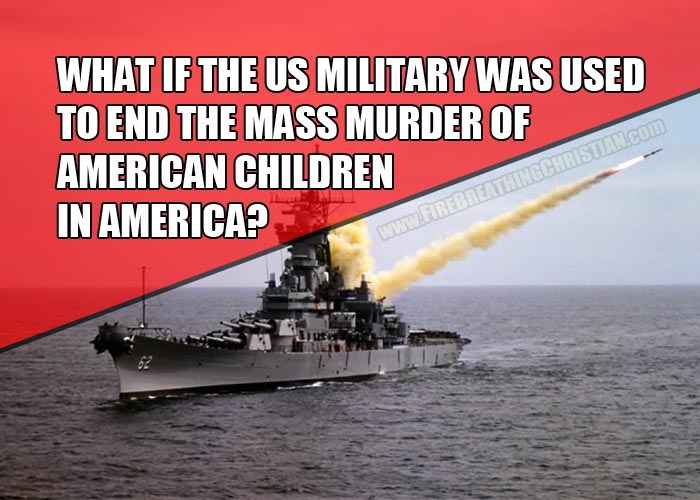 Today in America, hundreds of American baby boys and girls will be openly, systematically and "legally" murdered. They will then often be "legally" dismembered and "legally" sold piecemeal to "legally" protected (and often taxpayer funded) ghouls.
Today in America, the once-private conversations of American citizens are slurped up and analyzed by an Orwellian surveillance system so thorough in its invasion and obliteration of privacy that even the vague thought of such a system would have made even the most vile and authoritarian of gestapo or KGB agents weep with envy.
Today in America, we're not even free to own our own home. The State owns 'em all. We're just serfs renting from our master, the Almighty American State. Don't believe me? Try not paying your rent ("property taxes") and see how long it takes for your true landlord (the State) to remind you of your true position as a perpetual renter in practice.
It would seem that we've lost quite a lot of liberty and freedom here in "the land of the free" over the past 100+ years.
It would also seem that, at the same time, we've been spending our children (the ones we allow to live, anyway) into perpetual debt bondage under the weight of a massive military machine supposedly commissioned for the sake of "protecting our freedoms".
So what's the deal?
How can we have such a gigantic, globe-dominating military force and yet be losing freedoms and liberties hand over fist year after year and decade after decade?
How can this be?
How can heartbreaking pictures of children tragically murdered across the globe be held out as the reason for our latest step down the long path of American perpetual war…while thousands of American children are "legally" murdered in America each and every day.
Where is our military?
Why is our right to own a home outright not protected?
Why is our right to a private conversation not protected?
Why are our children's lives not worthy of protection?
Why is our massive, globe-spanning military machine not brought in to defend any of the innocent little baby boys and girls being butchered for convenience and profit here in "the home of the brave"?
Why?
Because it's all a lie.
A very purposeful lie.
If the notions of "freedom", "liberty", and "bravery" that we're encouraged to mindlessly sing about on cue like trained chimps had any real meaning to us at all, we'd be openly questioning what our military is doing spending a(nother) fortune attacking a(nother) country on the other side of the planet while our freedoms are being eviscerated right here and now at home.
The answer is as obvious as it is diligently ignored by most Americans: Our military doesn't defend us against the most pressing threats to American freedom because our military is a tool of those destroying our freedoms. It's a central cog in the Orwellian machine.
Something to think about as pictures of terrible things done to Syrian children are used to drag us off to yet another war while thousands of baby boys and girls are murdered openly and "legally" each and every day here in "the land of the free and the home of the brave".
---
If you know of anyone who might appreciate this post, please share it. If you'd like to see articles like this continue, please click here to help.
Please also "like" us on Facebook, "+" us on Google+, follow us on Twitter and feel free to sign up for new articles by email using the buttons in the upper right corner of the FBC home page.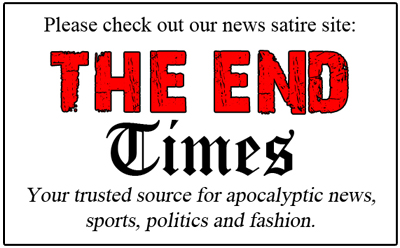 Please check out The Fire Breathing Christian Podcast too, as well as the latest designs at Fire Breathing Tees and the latest memes at the Fire Breathing Memes page.
You can also help support the Fire Breathing Christian mission by checking out these books:
Stupid Elephant Tricks – The Other Progressive Party's War on Christianity takes a painful but much needed look at how Christ-less "conservatism" has captivated Christians and co-opted them into helping march the culture ever deeper into darkness: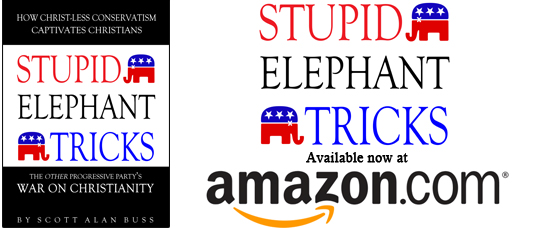 _____________________________________________________
The Beginning of Knowledge: Christ as Truth in Apologetics is an approachable, easy to read introduction to Christ-centered apologetics: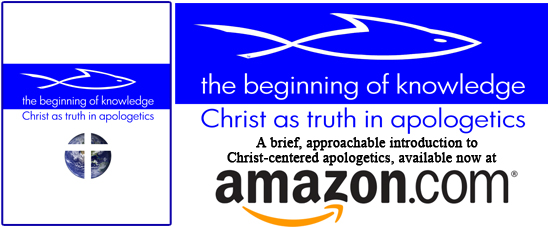 _____________________________________________________
Apathetic Christianity: The Zombie Religion of American Churchianity explores the tragic true horror story of all-American dead religion masquerading as Christianity: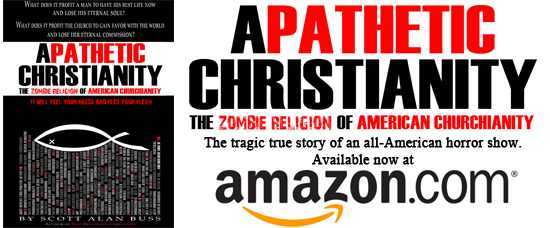 _____________________________________________________
On Education is a compilation of some of the most provocative and compelling Fire Breathing Christian articles on the subject of children's education: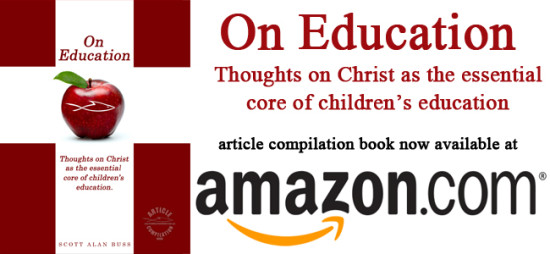 _____________________________________________________
There Is No "God-Given Right" To Worship False Gods is a compilation of some of the most provocative Fire Breathing Christian articles on the subject of America's embrace of a satanic approach to religious liberty: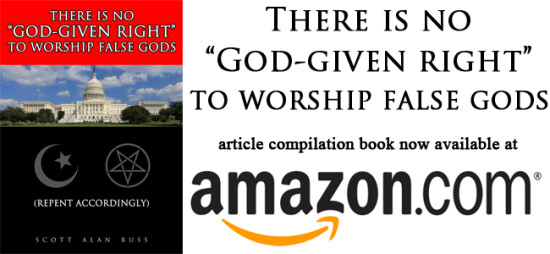 _____________________________________________________
Fire Breathing Christians – The Common Believer's Call to Reformation, Revival, and Revolution is the book that first presented the FBC mission to apply the Gospel-fueled Great Commission in every realm of God's creation: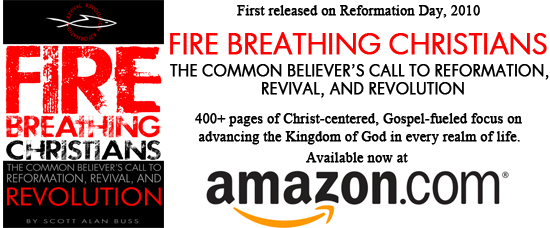 _____________________________________________________
An alternate white cover version of Fire Breathing Christians is available:

_____________________________________________________
There is also an alternate black cover version of Fire Breathing Christians:

Finally, here are a few good intro/reminder links for those of you who are new to Fire Breathing Christian and curious about exactly what's goin' on 'round here:
What are you, some kind of [insert label here] or something?!
What's with that shark-fishie graphic thing?
Intro to Fire: The Power and Purpose of the Common Believer
When the Bible gets hairy. (Or: Is it right for men to have long hair?)
And especially this one: Never forget that apart from God's grace you and I are complete morons.
Thank you for your support!
With news of our latest move in