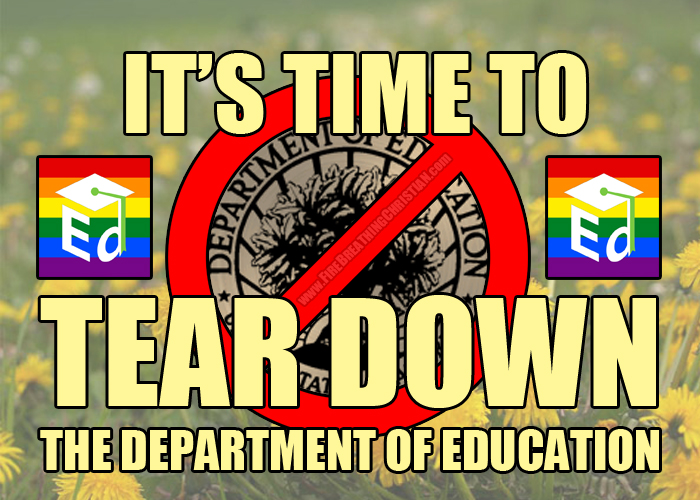 Goliath towers.
He thinks big, talks tough, and actually seems to believe in the inevitability of his victory. His gaggle of hangers-on and yes-men cheer him on and bask in the glow of his largeness, toughness, and perceived inevitability.
Then he gets popped in just the right place at just the right time and goes down.
Hard.
The modern State-run "education" system is a lot like Goliath.
It thinks big in that it claims authority over every subject of study in God's creation, it talks tough through its perpetual proclamations and ceaseless waves of "new plans" to better mold the minds of the young, and it actually seems to believe its own comically idiotic press releases. But the modern State-run education model is perhaps most like Goliath in that it's about to go down.
Hard.
God is even now raising up a remnant who will pursue Him as the necessary beginning of knowledge in every area of life and realm of His creation (Proverbs 1:7; Colossians 1:15-20). He's not only raising up a people who seek to do this (all by His grace and all for His glory), He's also raising up technologies and tools the likes of which were sci-fi fantasy just a generation or two ago.
Old, decrepit, dinosaur models of education are proudly trudging along, oblivious to their own zombiness and the fact that they're shambling toward their own long prepared graves.
Massive, centrally controlled systems built around giant brick and mortar complexes managed by armies of bureaucrats and "professionals" are building ever larger complexes and adding layer upon layer of "experts", oblivious to the fact that their ginormous System of systems is teetering on the edge of a very high cliff.
So let's give 'em a nudge, shall we?
That's the Big Idea behind the third annual Great Education Forum, which takes place this Saturday (April 29) at the New Geneva Christian Academy in Appomattox, Virginia.
I will be presenting on the satanic foundation of public schools (based on Genesis 3) at 1 p.m. (Eastern Time). Admission is free.
Rev. Dr. Paul Michael Raymond, Rev. E. Ray Moore, historian Bill Potter, and Kevin R. Novak of Deconstructing the Coliseum will be presenting as well. I am very much looking forward to learning from these men. It's gonna be a blast – an encouraging, equipping, and (most importantly) God-glorifying blast!
For those of you who've been following the flow of activity here at Fire Breathing Christian, you know that education is something of a drumbeat theme here. So it should come as no surprise that I'm totally jazzed about this event and opportunity.
Those of you who keep up with things here also probably know that my day gig (in the Tennessee State General Assembly) has me insanely busy during Session, which runs from mid-January to mid-May this year. As such, I haven't had the opportunity to post as much as I plan to in the off-Session season, and I greatly appreciate your patience in that regard, particularly as I use much of what time I do have available to prepare for this weekend's event.
This week's posts at FBC will be very education themed as I ramp up for Saturday.
Your prayers and support as I prepare and make the trip out to Virginia are more appreciated than you can know.
I hope to see many of you at the event this weekend and I look forward to sharing more details before, during, and after the weekend.
In the meantime, keep praying and keep fighting for King and Kingdom, all by His grace, all for His glory, and all to the eternal benefit of His people!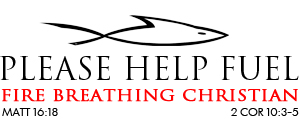 The Philistine said to David, "Come to me, and I will give your flesh to the birds of the air and to the beasts of the field." Then David said to the Philistine, "You come to me with a sword and with a spear and with a javelin, but I come to you in the name of the Lord of hosts, the God of the armies of Israel, whom you have defied. This day the Lord will deliver you into my hand, and I will strike you down and cut off your head. And I will give the dead bodies of the host of the Philistines this day to the birds of the air and to the wild beasts of the earth, that all the earth may know that there is a God in Israel, and that all this assembly may know that the Lord saves not with sword and spear. For the battle is the Lord's, and he will give you into our hand."
When the Philistine arose and came and drew near to meet David, David ran quickly toward the battle line to meet the Philistine. And David put his hand in his bag and took out a stone and slung it and struck the Philistine on his forehead. The stone sank into his forehead, and he fell on his face to the ground.
So David prevailed over the Philistine with a sling and with a stone, and struck the Philistine and killed him. There was no sword in the hand of David. Then David ran and stood over the Philistine and took his sword and drew it out of its sheath and killed him and cut off his head with it. When the Philistines saw that their champion was dead, they fled.
~ 1 Samuel 17:44-51
---
If you know of anyone who might appreciate this post, please share it. If you'd like to see articles like this continue, please click here to help.
Please also "like" us on Facebook, "+" us on Google+, follow us on Twitter and feel free to sign up for new articles by email using the buttons in the upper right corner of the FBC home page.
[Note: The image attached to this post is my recreation of a meme I saw floating around a while back. I couldn't find the one I remembered, so I made this one. I mention this now in an attempt to give credit where credit is due…even though I'm not exactly sure where that is at the moment.]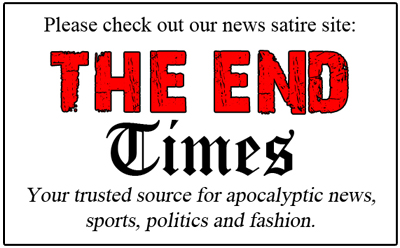 Please check out The Fire Breathing Christian Podcast too, as well as the latest designs at Fire Breathing Tees and the latest memes at the Fire Breathing Memes page.
You can also help support the Fire Breathing Christian mission by checking out these books:
Stupid Elephant Tricks – The Other Progressive Party's War on Christianity takes a painful but much needed look at how Christ-less "conservatism" has captivated Christians and co-opted them into helping march the culture ever deeper into darkness: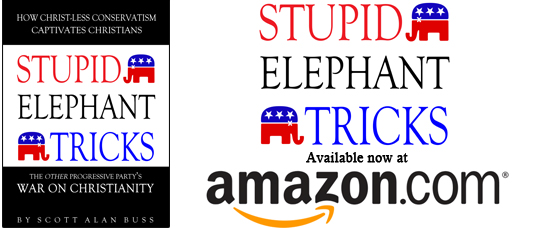 _____________________________________________________
The Beginning of Knowledge: Christ as Truth in Apologetics is an approachable, easy to read introduction to Christ-centered apologetics: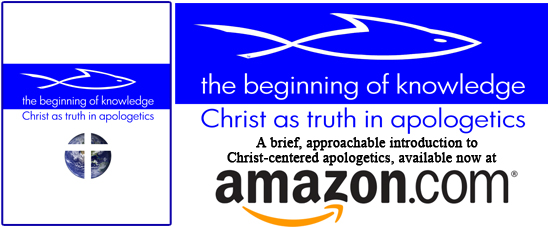 _____________________________________________________
Apathetic Christianity: The Zombie Religion of American Churchianity explores the tragic true horror story of all-American dead religion masquerading as Christianity: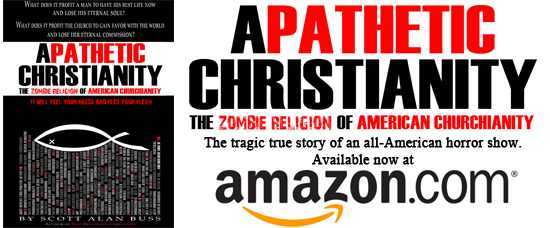 _____________________________________________________
On Education is a compilation of some of the most provocative and compelling Fire Breathing Christian articles on the subject of children's education: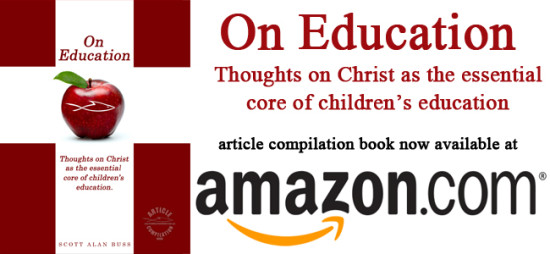 _____________________________________________________
There Is No "God-Given Right" To Worship False Gods is a compilation of some of the most provocative Fire Breathing Christian articles on the subject of America's embrace of a satanic approach to religious liberty: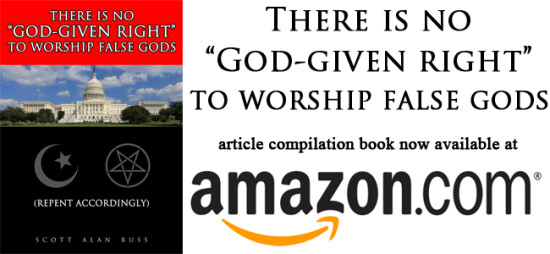 _____________________________________________________
Fire Breathing Christians – The Common Believer's Call to Reformation, Revival, and Revolution is the book that first presented the FBC mission to apply the Gospel-fueled Great Commission in every realm of God's creation: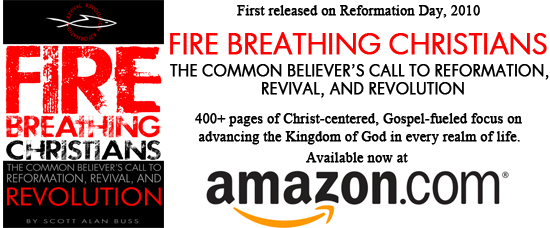 _____________________________________________________
An alternate white cover version of Fire Breathing Christians is available:

_____________________________________________________
There is also an alternate black cover version of Fire Breathing Christians:

Finally, here are a few good intro/reminder links for those of you who are new to Fire Breathing Christian and curious about exactly what's goin' on 'round here:
What are you, some kind of [insert label here] or something?!
What's with that shark-fishie graphic thing?
Intro to Fire: The Power and Purpose of the Common Believer
When the Bible gets hairy. (Or: Is it right for men to have long hair?)
And especially this one: Never forget that apart from God's grace you and I are complete morons.
Thank you for your support!