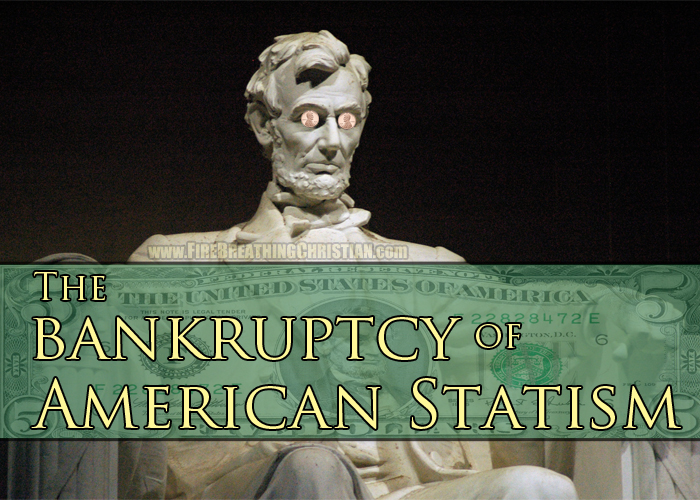 How perfect is it that "the land of Lincoln" is leading the way in dramatically exposing the unsustainable evil at the foundation of the American economic system?
For those of you who haven't heard yet, Illinois is teetering on the edge of default and/or bankruptcy.
As reported by John Rubino and posted at ZeroHedge:
"It's been a long time coming, but Illinois' slow-mo financial disaster is now front page news. A few recent examples:
Roadwork across Illinois may grind to a halt at the end of June due to the continued state budget impasse, a representative for the Illinois Department of Transportation (IDOT) announced Wednesday. IDOT will be unable to pay contractors on July 1, unless the state passes a stopgap funding measure.
IDOT has told contractors that "all construction work is to shut down on June 30," according to a statement. "Contractors will be advised to secure work zones to ensure their safety during any potential shutdown."
Illinois has gone almost two full years without a state budget, which has hit education funding throughout the state and generated more than $14 billion in unpaid bills.14
Summer is both a high-volume construction season and a vaguely ominous time to cease road repairs; just last week, IDOT released a statement warning that the heat could lead to pavement "buckling or blowing out."
Both Powerball and Mega Millions Lotteries Will Pull Out of Illinois on June 30 due to the budget impasse.
Without a budget in place, the state is not authorized to make payments to the association or Mega Millions.
Lottery proceeds are about 2% of state revenue. Speaking of revenue corporate income tax collection is down 41.3%. Sales taxes are flat. How is this supposed to work?
(CBS) – Illinois residents may feel some solidarity with the likes of Puerto Rico and Detroit.
A financial crunch is spiraling into a serious problem for Illinois lawmakers, prompting some observers to wonder if the state might make history by becoming the first to go bankrupt. At the moment, it's impossible for a state to file for bankruptcy protection, which is only afforded to counties and municipalities like Detroit.
Chapter 9 bankruptcy protection could be extended to states if Congress took up the issue, although Stanford Law School professor Michael McConnell noted in an article last year that he believed the precedents are iffy for extending the option to states. Nevertheless, Illinois is in a serious financial pickle, which is why radical options such as bankruptcy are being floated as potential solutions.
Ratings agency Moody's Investor Service earlier this month downgraded Illinois' general obligation bonds to its lowest investment grade rating, citing the state's growing pile of unpaid bills and its mounting pension deficit. Illinois, by the way, has the lowest credit rating of any state. Lower ratings mean higher borrowing costs, since lenders view such borrowers as riskier bets.
"Legislative gridlock has sidetracked efforts not only to address pension needs but also to achieve fiscal balance, allowing a backlog of bills to approach $15 billion, or about 40 percent of the state's operating budget," the agency noted.
As noted by the Fiscal Times, Illinois is the only state that's been operating without a balanced and complete budget for almost two years.
"We're like a banana republic. We can't manage our money," Gov. Bruce Rauner said after the Illinois Legislature failed to produce a full 2017 budget earlier this month.
Two Big Questions
Based on the immensity of its pension obligations, the legal barriers to simply cutting benefits, and falling tax revenues, Illinois is a lock to default on some or all of its obligations in the next few years. That's a problem for pensioners, state contractors and pretty much anyone who cares about local public services. In other words, life is going to get a lot harder for people living in the state, and especially for those living in double-bankrupt Chicago.
But the real impact will be felt farther afield, when everyone with money at risk starts asking who's next – and finding a long list of likely suspects.
If Illinois defaults, how far behind can New Jersey, Kentucky, or Connecticut be? Not far, according to current trends. And if those states follow Illinois, what are Italian bonds worth? Not much.
The second big question is: How will stronger governments respond to the implosion of weaker ones? If the failed states are bailed out by the still-solvent, what does that do to the latters' balance sheets? In some cases it decimates them."
You know it's getting real when Powerball doesn't think you're reliable.
To Mr. Rubino's "Two Big Questions", I'd like to respectfully submit two more for your consideration:
If the Land of Lincoln proves to be the first domino to fall, will Illinois serve as the ironic breaking point for the "Roach Motel Union" myth that has been an untouchable icon of Americana since the end of the war between the states?
If Illinois is the first to fully and formally demonstrate in dramatic fashion that the present Roach Motel Union model can only lead relatively responsible, relatively free states being deeper and deeper into the bondage of State dependence and State domination, then will states where there is still some semblance of sanity finally wake up, repent of the Roach Motel Union concept, and seek to eliminate harmful ties accordingly?
If Lincoln's love for fiat currency and DC-centralized power is gonna come home to roost, it only seems fitting that the first domino to fall under the weight of those twin evils would be the Land of Lincoln.
Remember: God not only invented and owns economics and civil government; He also invented and owns humor.
As the inevitable implosion of American idols finally unfolds around us (with God mocking 'em on the way down), let us pray and prepare accordingly.
---
If you know of anyone who might appreciate this post, please share it. If you'd like to see posts like this continue, please click here to help.

Please check out our video channel and our news satire site.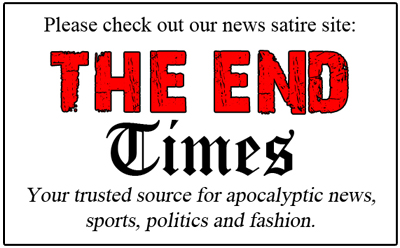 You can also help support the Fire Breathing Christian mission by checking out these books:
Stupid Elephant Tricks – The Other Progressive Party's War on Christianity takes a painful but much needed look at how Christ-less "conservatism" has captivated Christians and co-opted them into helping march the culture ever deeper into darkness: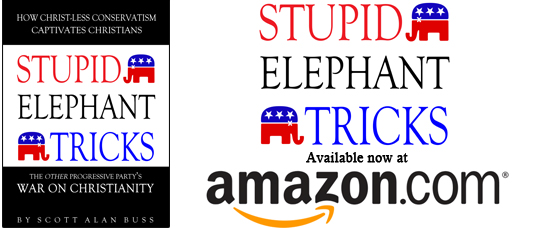 _____________________________________________________
The Beginning of Knowledge: Christ as Truth in Apologetics is an approachable, easy to read introduction to Christ-centered apologetics: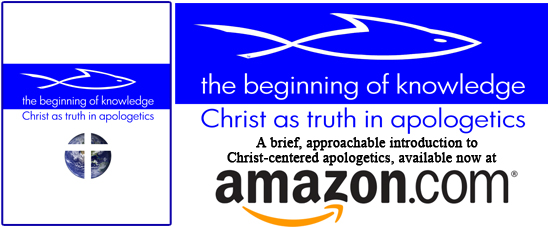 _____________________________________________________
Apathetic Christianity: The Zombie Religion of American Churchianity explores the tragic true horror story of all-American dead religion masquerading as Christianity: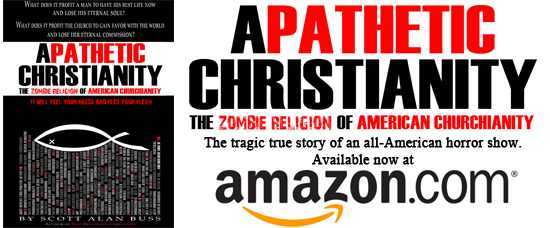 _____________________________________________________
On Education is a compilation of some of the most provocative and compelling Fire Breathing Christian articles on the subject of children's education: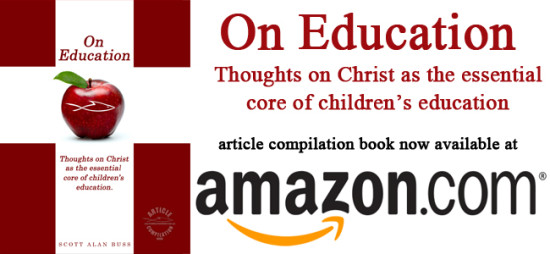 _____________________________________________________
There Is No "God-Given Right" To Worship False Gods is a compilation of some of the most provocative Fire Breathing Christian articles on the subject of America's embrace of a satanic approach to religious liberty: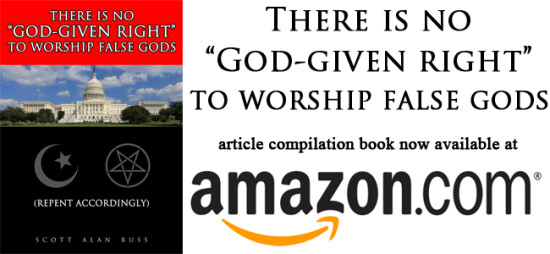 _____________________________________________________
Fire Breathing Christians – The Common Believer's Call to Reformation, Revival, and Revolution is the book that first presented the FBC mission to apply the Gospel-fueled Great Commission in every realm of God's creation: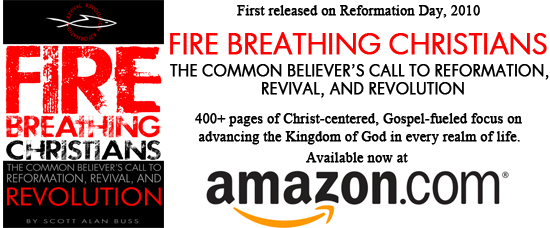 _____________________________________________________
An alternate white cover version of Fire Breathing Christians is available:

_____________________________________________________
There is also an alternate black cover version of Fire Breathing Christians:

Finally, here are a few good intro/reminder links for those of you who are new to Fire Breathing Christian and curious about exactly what's goin' on 'round here:
What are you, some kind of [insert label here] or something?!
What's with that shark-fishie graphic thing?
Intro to Fire: The Power and Purpose of the Common Believer
When the Bible gets hairy. (Or: Is it right for men to have long hair?)
And especially this one: Never forget that apart from God's grace you and I are complete morons.
Thank you for your support!