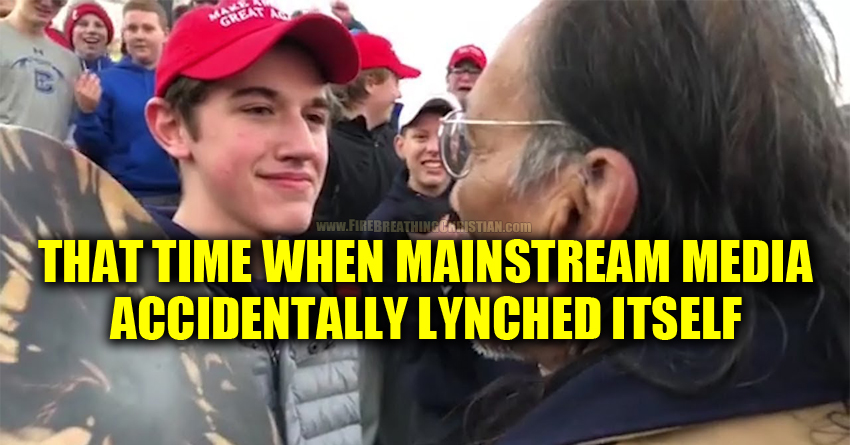 Just when the unhinged, hate-filled, anti-Christian bigots permeating mainstream NPC media were sure they'd found the picture-perfect opportunity for a lynching, things went terribly wrong, and fast.
No sooner had Cultural Marxist "Social Justice" pimps and pillagers prepped and peddled the nooses by which a group of white (!) male (!!) Catholic (!!!) MAGA-hat-wearing (!!!!) high schoolers were to be promptly hanged and lit on fire to chants of "burn the heretics!" for the unpardonable crime of not instantly and completely submitting to the enlightened desires of someone clearly several levels above them in the Cultural Marxist Hierarchy of Power, a little thing called "the truth" got in the way of their blossoming lynchapalooza, transforming the attempt at SJW-style Public Education into a full-blown Category 5 Fake News disaster. Before corporate-programmed mainstream NPC media personalities and the frothing Leftist hate mobs they inspire could even savor their opening salvo of piranha-like feeding upon the white (!) male (!!) Catholic (!!!) MAGA (!!!!) targets of opportunity, the real media had already exposed the Fake News "Social Justice" Narrative spin on things in this instance as not only untrue, but as something quite near the complete opposite of truth.
It's gotten so bad so fast that the marks who were being aggressively savaged and prepped just days ago for public execution by mindless "Social Justice" mobs at the behest of their "professional" leaders are now widely understood to be the actual victims of an actual attempted lynching.
But wait, it gets even better: These targets of the attempted Social Justice lynching in question are now apparently on the verge of: A) Meeting with President Trump at the White House, and B) suing many Fake News "experts" and SJW "leaders" into oblivion.
ZeroHedge covered the delicious story in an article titled "Covington MAGA Kids To Meet With Trump; Families Plan To Sue After MSM Witch Hunt Results In Death Threats", which chronicles this latest implosion of NPC/Fake News media as follows:
"According to Fox News' Laura Ingraham, President Trump will meet with the Covington Catholic students at the center of a viral encounter with a Native American man on the steps of the Lincoln Memorial (who has lied about the incident),after the left was whipped into a bigoted frenzy over the image of a grinning student Nick Sandmann standing his ground while the tribal elder pounded away at his drum.
Liberals seized on the short clip to condemn the Trump-supporting students, only to backpedal furiously after footage of the entire incident exonerated the kids. 
…Trump weighed in on the encounter on Tuesday, tweeting: "Nick Sandmann and the students of Covington have become symbols of Fake News and how evil it can be. They have captivated the attention of the world, and I know they will use it for the good – maybe even to bring people together. It started off unpleasant, but can end in a dream!"
Following the left's shameful knee-jerk reaction to the incident, several Covington Catholic High School families plan to sue media outlets which participated in a mob-rule campaign against the students – which resulted in doxing and death threats, according to PJ Media. 
Los Angeles attorney Robert Barnes offered to represent the Covington kids for free in a Sunday tweet, and told PJ Media that he was working with families to sue media outlets which smeared the Trump-supporting teens. . . "
So yeah, this is not a good moment for centralized corporate-programmed media.
Which means it's a very good moment for truth, real news reporting, and actual justice.
---
If you've benefitted from the work done at Fire Breathing Christian, we ask that you
consider financially supporting the cause. You can do this in one of three ways: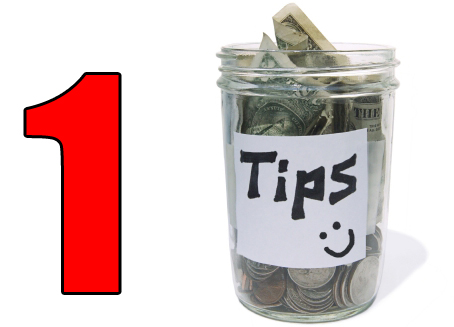 You can drop a few bucks in the tip jar by making a one-time donation through PayPal.
---

You can also donate using cryptocurrencies at the following locations:
Bitcoin (BTC) at 1Mu4a75yjroSLrMZiQFLoD66JhumVvH6E1
Ethereum (ETH) at 0x7Be44b19C1ADDC2322AFD18cad206D9DcD37dB27
Litecoin (LTC) at LN9AMhvasWRHhw25DCxvR9XtuySceKrs87
To sign up for your own cryptocurrency wallet (and receive $10 free bitcoin with your first $100 purchase), please click here.
---

You can make a regular contribution by joining our monthly support team.
---

You can use our Amazon.com affiliate link every time you order anything at Amazon.com.
---
We depend on God's provision through His faithful people.
Thank you for supporting Fire Breathing Christian!
---

Please check out our video channel and our news satire site.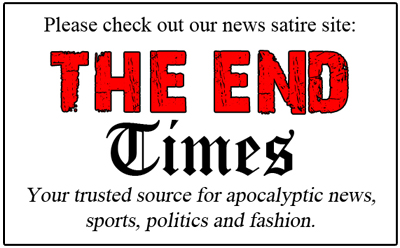 ---
You can also help support the Fire Breathing Christian mission by checking out these books:
Stupid Elephant Tricks – The Other Progressive Party's War on Christianity takes a painful but much needed look at how Christ-less "conservatism" has captivated Christians and co-opted them into helping march the culture ever deeper into darkness: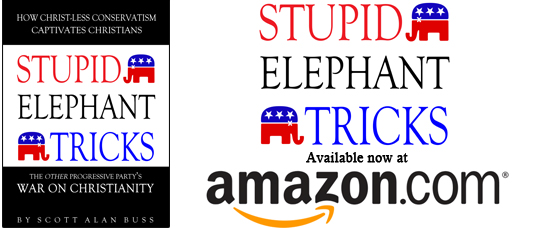 _____________________________________________________
The Beginning of Knowledge: Christ as Truth in Apologetics is an approachable, easy to read introduction to Christ-centered apologetics: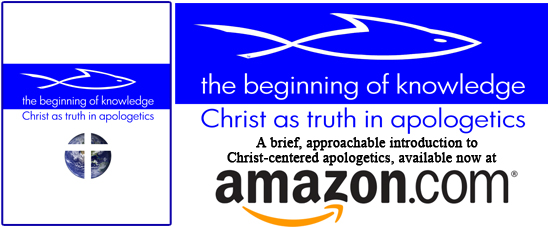 _____________________________________________________
Apathetic Christianity: The Zombie Religion of American Churchianity explores the tragic true horror story of all-American dead religion masquerading as Christianity: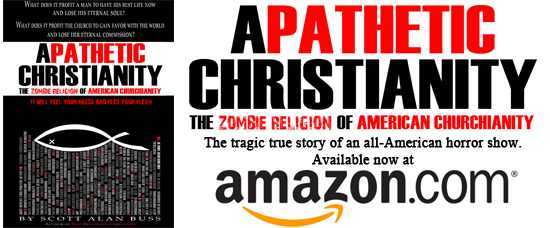 _____________________________________________________
On Education is a compilation of some of the most provocative and compelling Fire Breathing Christian articles on the subject of children's education: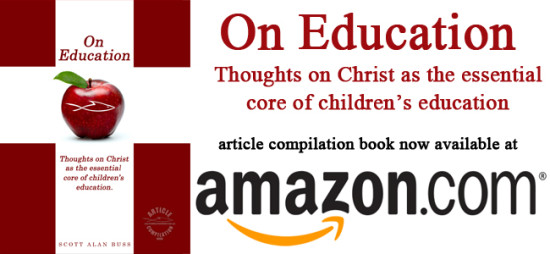 _____________________________________________________
There Is No "God-Given Right" To Worship False Gods is a compilation of some of the most provocative Fire Breathing Christian articles on the subject of America's embrace of a satanic approach to religious liberty: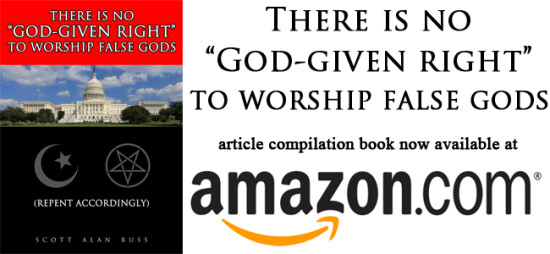 _____________________________________________________
Fire Breathing Christians – The Common Believer's Call to Reformation, Revival, and Revolution is the book that first presented the FBC mission to apply the Gospel-fueled Great Commission in every realm of God's creation: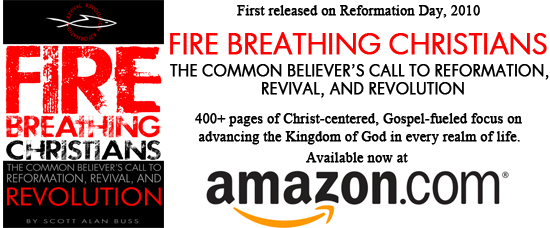 _____________________________________________________
An alternate white cover version of Fire Breathing Christians is available:

_____________________________________________________
There is also an alternate black cover version of Fire Breathing Christians:

Finally, here are a few good intro/reminder links for those of you who are new to Fire Breathing Christian and curious about exactly what's goin' on 'round here:
What are you, some kind of [insert label here] or something?!
What's with that shark-fishie graphic thing?
Intro to Fire: The Power and Purpose of the Common Believer
When the Bible gets hairy. (Or: Is it right for men to have long hair?)
And especially this one: Never forget that apart from God's grace you and I are complete morons.