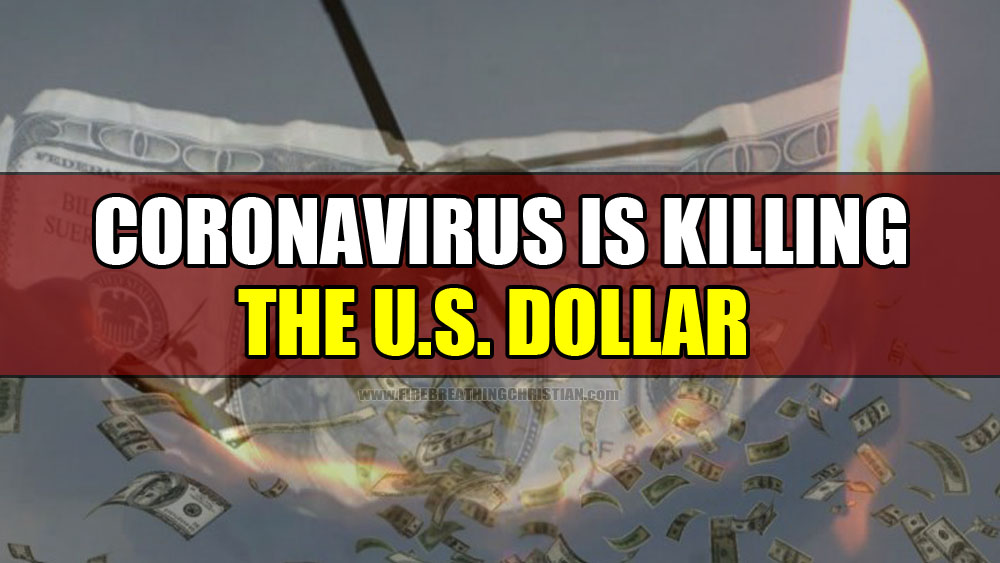 As Coronavirus continues to make its way onto the stage (remember: it's still just getting started), we've been hearing a lot about "high risk categories" or types of people who might have heightened reasons to personally fear the bug (older people, smokers, and America's specialty: the obese). But one important High Risk category that people don't seem to be including in their assessment is that of fiat currency or, more specifically: The US dollar.
The extreme vulnerability of our fragile economic system and the black magic currency holding it all together has placed it squarely in a high risk category for exposure Black Swan-esque events for some time now, and Coronavirus has proven to be just such an event. The bug never needed to be Black Death or Ebola 2.0. It just needed to be bad enough to cause…well…exactly the sort of damage it's caused and is continuing to cause now (and remember again: it's just getting started).
Now the supply chain disruptions, shortages, and rushes for available resources that were predicted months ago are reality. Just as predictable as these economic twists was the economic response of central banks and the national governments that they own: Lower interest rates and print more money. These two levers – adjusting interest rates and adjusting the amount of "money" in the system, are, and have always been, the only two tools available to the banksters running our fiat slavery economic system. So we shouldn't be surprised that they are using both of them as aggressively as they can in a fit of panic as their magical bubble world finally collides with reality. (For more information on the basics of our fiat slavery-enabling fiat currency system, please check out Fiat $lavery: We have been bought and paid for…with nothing.)
Things have been moving so quickly (much like late 1929) that it's hard to keep up with the desperation moves being made by the "experts" and elites propped atop our economic Jenga Tower of Babel – a perverted system of economic bondage that has been begging for the judgment of God for generations and now appears to be getting it. (See: Why our economic Jenga Tower Of Babel must fall.)
While massive infusions of digital "wealth" created out of thin air by central banks to "combat Coronavirus" and its consequences were to be expected, it was today's development that represents a major, near-final step down the road to ultimate economic ruin: Helicopter currency. Put another way: Creating massive amounts of currency out of thin air and then dumping it directly onto the masses in a last ditch effort to appease them as the whole System stands on the brink of its final meltdown.
CNBC covered the announcement of "Helicopter Money" this way in a nifty little piece entitled How coronavirus could finally turn universal basic income into political reality:
"Sen. Mitt Romney of Utah wants the government to cut a $1,000 check for every American adult as the spread of the coronavirus rapidly shuts down the economy. Fellow Republican lawmaker Sen. Tom Cotton of Arkansas is proposing cash stipends to help people pay their bills. Treasury Secretary Steven Mnuchin said at a White House press briefing on Tuesday that "Americans need cash now," meaning "in the next two weeks."
On the other side of the aisle, Democratic Representatives Tim Ryan of Ohio and Ro Khanna of California support a payment of $1,000 to adults, as part of a plan laid out by President Obama's former chief economist Jason Furman. Rep. Katie Porter, another California Democrat, tweeted her support for Romney's effort on Monday."
The article goes on and on covering the development as if it's totally legit and reasonable. Sure, maybe a little weird sounding at first, but nothing to write off as…utterly insane, which it is.
This is where we are, folks.
Prepare accordingly.
---
If you've benefitted from the work done at Fire Breathing Christian, we ask that you
consider financially supporting the cause. You can do this in one of three ways: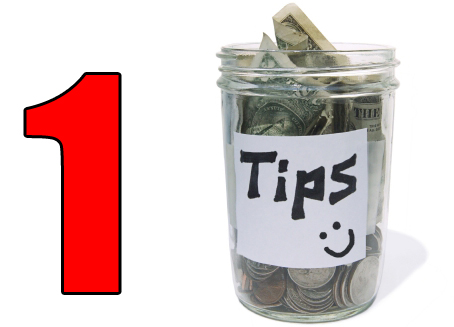 You can drop a few bucks in the tip jar by making a one-time donation through PayPal.
---

You can also donate using cryptocurrencies at the following locations:
Bitcoin (BTC) at 1Mu4a75yjroSLrMZiQFLoD66JhumVvH6E1
Ethereum (ETH) at 0x7Be44b19C1ADDC2322AFD18cad206D9DcD37dB27
Litecoin (LTC) at LN9AMhvasWRHhw25DCxvR9XtuySceKrs87
To sign up for your own cryptocurrency wallet (and receive $10 free bitcoin with your first $100 purchase), please click here.
---

You can make a regular contribution by joining our monthly support team.
---

You can use our Amazon.com affiliate link every time you order anything at Amazon.com.
---
We depend on God's provision through His faithful people.
Thank you for supporting Fire Breathing Christian!
---

Please check out our video channel and our news satire site.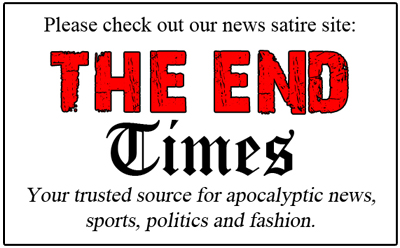 ---
You can also help support the Fire Breathing Christian mission by checking out these books:
Stupid Elephant Tricks – The Other Progressive Party's War on Christianity takes a painful but much needed look at how Christ-less "conservatism" has captivated Christians and co-opted them into helping march the culture ever deeper into darkness: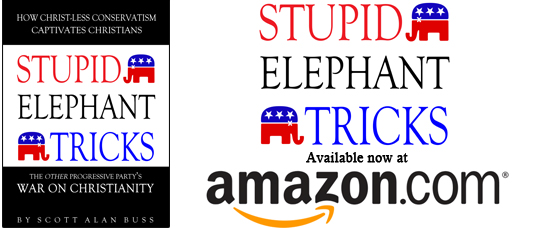 _____________________________________________________
The Beginning of Knowledge: Christ as Truth in Apologetics is an approachable, easy to read introduction to Christ-centered apologetics: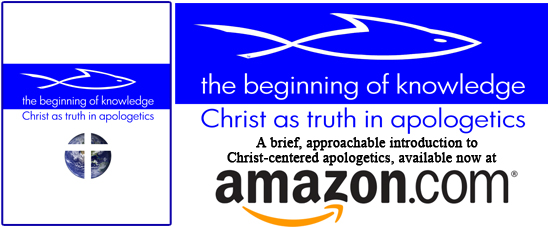 _____________________________________________________
Apathetic Christianity: The Zombie Religion of American Churchianity explores the tragic true horror story of all-American dead religion masquerading as Christianity: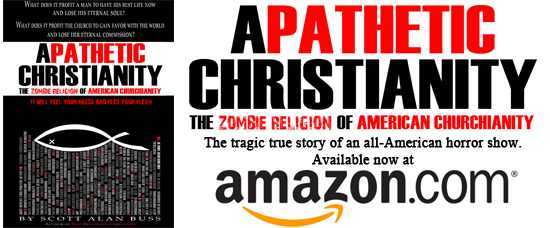 _____________________________________________________
On Education is a compilation of some of the most provocative and compelling Fire Breathing Christian articles on the subject of children's education: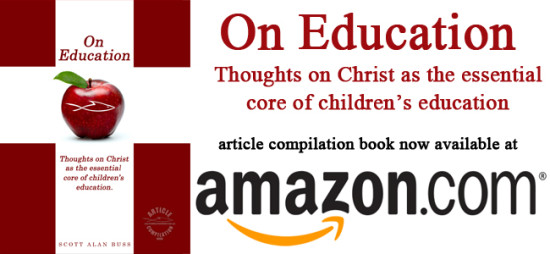 _____________________________________________________
There Is No "God-Given Right" To Worship False Gods is a compilation of some of the most provocative Fire Breathing Christian articles on the subject of America's embrace of a satanic approach to religious liberty: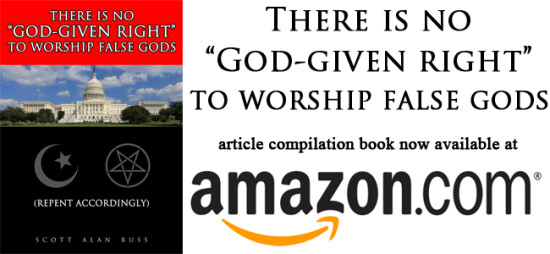 _____________________________________________________
Fire Breathing Christians – The Common Believer's Call to Reformation, Revival, and Revolution is the book that first presented the FBC mission to apply the Gospel-fueled Great Commission in every realm of God's creation: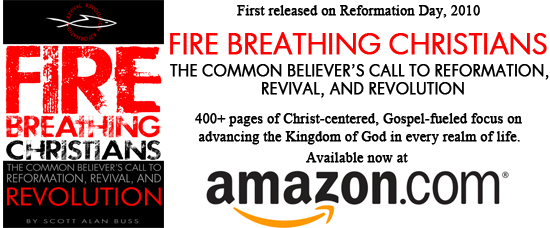 _____________________________________________________
An alternate white cover version of Fire Breathing Christians is available:

_____________________________________________________
There is also an alternate black cover version of Fire Breathing Christians:

Finally, here are a few good intro/reminder links for those of you who are new to Fire Breathing Christian and curious about exactly what's goin' on 'round here:
What are you, some kind of [insert label here] or something?!
What's with that shark-fishie graphic thing?
Intro to Fire: The Power and Purpose of the Common Believer
When the Bible gets hairy. (Or: Is it right for men to have long hair?)
And especially this one: Never forget that apart from God's grace you and I are complete morons.