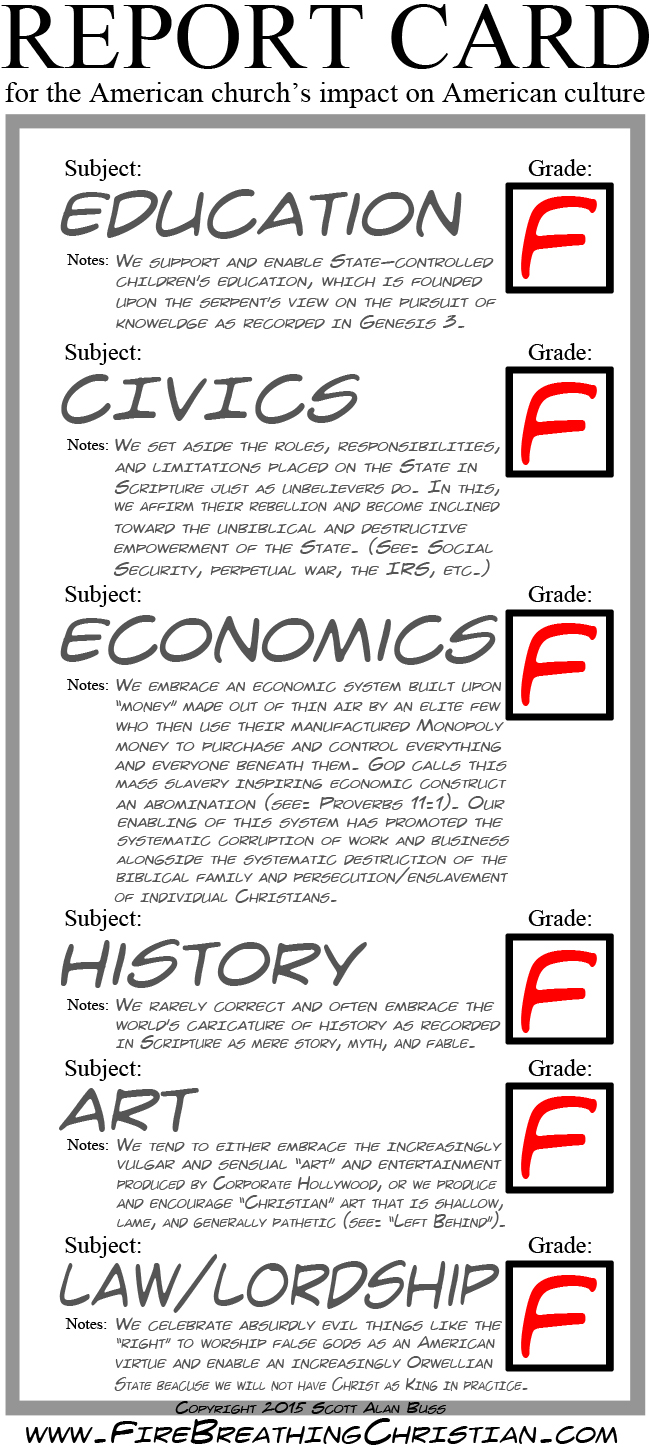 In light of the Gospel-fueled Great Commission of Jesus Christ (see: Matthew 28), the present condition of the American culture can be rightly described as a "report card" for the professing Christian church in America.
And Jesus came and said to them, "All authority in heaven and on earth has been given to me. Go therefore and make disciples of all nations, baptizing them in the name of the Father and of the Son and of the Holy Spirit, teaching them to observe all that I have commanded you. And behold, I am with you always, to the end of the age." ~ Matthew 28:18-20 (emphasis added)
~
If you know of anyone who might appreciate this post, please share it. If you'd like to help support the Fire Breathing Christian mission, please click here.
Please also "like" us on Facebook, "+" us on Google+, follow us on Twitter and feel free to sign up for new articles by email using the buttons in the upper right corner of the FBC home page. Also feel free to check out the latest designs at Fire Breathing Tees. Thank you for your support!
© 2015 Scott Alan Buss – All Rights Reserved.