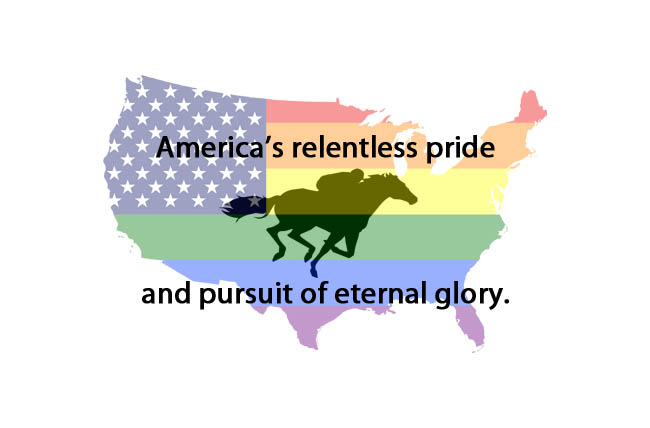 "American Pharoah won the Belmont to achieve eternal glory as the first horse to win the Triple Crown since 1978."
That was the caption under the featured pic atop the home page of NBC Sports earlier today, and understandably so.
I'm not aiming to go off on some sort of "Jesus-juking" move to seriously impugn the use of phrases and concepts like "eternal glory" in the context of a horse winning a race. Proclamations of "eternal glory" having been achieved by American Pharoah at Belmont may be a tad (or a lot) over the top, but hey, it's a secular sports article covering a very big (and quickly fading) moment in the (temporarily significant) history of fallen human sport.
So let's chill a little when it comes to nuking the secular appeal to things like eternal glory in this context…
…but let's not chill too much.
Let's not let it slide so completely that we don't notice and seize a good and proper opportunity to think and talk a little bit about some important things that come to light through moments and quotes such as these.
First off, what is eternity? And what is glory?
Apart from submission to Christ as King and the related supernatural regeneration of one's mind, is it even possible to rightly understand these things?
Of course not.
Which is why we should be anything but surprised when they are so frequently and dramatically misrepresented by the unbelievers who dominate American culture (usually while claiming to be Christians, of course).
If we're properly bothered and righteously bugged by the abuse of such concepts as eternity and glory, then we will lovingly confront and correct those doing the abusing with the Gospel truth of Christ. That's what moments and quotes like these should remind us of most.
I won't get into the many other layers of weird and wacky irony surrounding the notion of an "American Pharoah" being worshiped across the land for chasing down "eternal glory". I'm not superstitious or seriously hyper-critical that way, but it is kind of funny(?) to see all of the religious/political angles here in this one now-legendary moment in American history.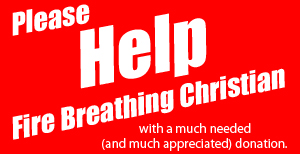 At any rate, let's keep our eyes on the prize.
We're here to win territory – all of it. (See: Art, math, beauty, logic, law and economics…it's all about Him.)
We're here to tear down every enemy stronghold, take every concept captive to Christ, and trample the very gates of hell along the way. (See: Roaring into Post-America Christianity.)
By God's grace through His Gospel-fueled Great Commission, we have been commanded and equipped to do all of these things for His glory and to our eternal benefit.
See what I did there?
See what we do here?
Where "eternity" and "glory" are concerned, I mean:
And Jesus came and said to them, "All authority in heaven and on earth has been given to me. Go therefore and make disciples of all nations, baptizing them in the name of the Father and of the Son and of the Holy Spirit, teaching them to observe all that I have commanded you. And behold, I am with you always, to the end of the age." ~ Matthew 28:18-20
~
If you know of anyone who might appreciate this post, please share it. If you'd like to help support the Fire Breathing Christian mission, please click here.
Please also "like" us on Facebook, "+" us on Google+, follow us on Twitter and feel free to sign up for new articles by email using the buttons in the upper right corner of the FBC home page. Also feel free to check out the latest designs at Fire Breathing Tees. Thank you for your support!
© 2015 Scott Alan Buss – All Rights Reserved.