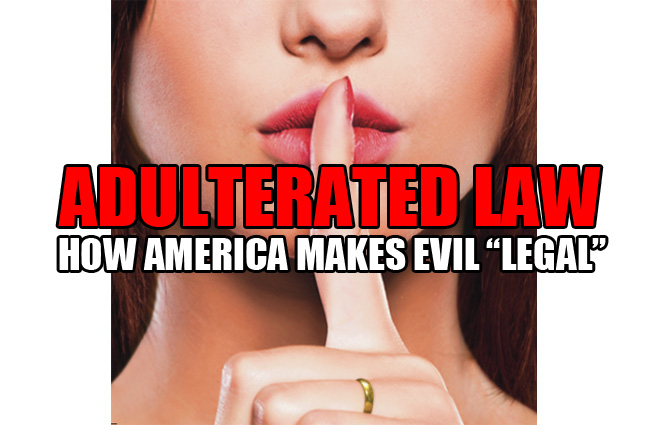 Why is an openly operating adultery business like Ashley Madison "legally" allowed and protected in America?
For the same reason that the mass-murder of babies is "legal" in America. (See: Selling murdered baby parts in America? Sure. Why not?)
And for the same reason that "gay marriage" is "legal" in America. (See: "Supreme Court" Votes for Wrath of God Upon America.)
Baby butchering, homosexual unions, and adultery business are "legal" and protected in America for the same reason that overtly socialistic enterprises like Social Security, ObamaCare and State-run children's "education" are "legal" (and cherished nowadays) in America. (See: How's that Pagan "conservatism" workin' out for ya, Christian?)
All of these things are "legal" here because "We the People" have come to understand and approach law as a thing that is not necessarily dependent upon explicit subjugation to Christ the reigning King of all creation (see: Matthew 28:18-20 and Presuppositional Law: Where we begin with law determines where we end).
article continues below
We are so proud, so delusional, and so utterly disconnected from reality as to believe that law is what we want it to be…regardless of how Christ defines (and personally embodies) it.
Until and unless we repent and submit to His Nature as revealed in His Word as our actual authoritative standard in detail and in practice in every realm of creation, we will continue to "legally" enable all manner evil.
Until and unless we repent of our harlotry and perversion of law as He embodies it, we will continue to reap the ever-deepening consequences of our pride and rebellion.
Why is something like Ashley Madison even 'legal' in America in the first place?
Until we stop to consider and answer that question biblically, all hope for this culture is (and deserves to be) lost. (See: Roaring into Post-America Christianity.)
May God grace us with the brokenness and humiliation necessary to inspire our repentance and repudiation of the warped notion that adultery itself can be the foundation of a "legal" business.
The only way that we as Christians can end child sacrifice and the Big Gay Wave that is sweeping over and radically redefining our culture is to stop being whores ourselves and lead others in the same direction through the faithful proclamation and application of the Gospel-fueled Great Commission.
To love Christ is to obey Him.
By this we know that we love the children of God, when we love God and obey his commandments. For this is the love of God, that we keep his commandments. And his commandments are not burdensome.
~ 1 John 5:2-3 (emphasis added)
Whoever says "I know him" but does not keep his commandments is a liar, and the truth is not in him, but whoever keeps his word, in him truly the love of God is perfected. By this we may know that we are in him
~ 1 John 2:4-5 (emphasis added)
To claim Him as Lord with our lips while disregarding His perfect, loving law, is to confirm our role as pretenders and prostitutes.
To claim Him as Savior while denying Him as Lord is to confirm our adultery…which is, of course, perfectly "legal" in America.
~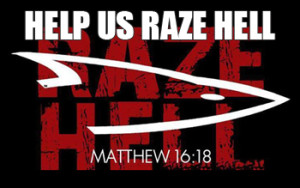 If you know of anyone who might appreciate this post, please share it. If you'd like to see articles like this continue, please click here to help.
Please also "like" us on Facebook, "+" us on Google+, follow us on Twitter and feel free to sign up for new articles by email using the buttons in the upper right corner of the FBC home page.
Also feel free to check out the latest designs at Fire Breathing Tees and the latest memes at Fire Breathing Memes. Thank you for your support!
© 2015 Scott Alan Buss – All Rights Reserved.