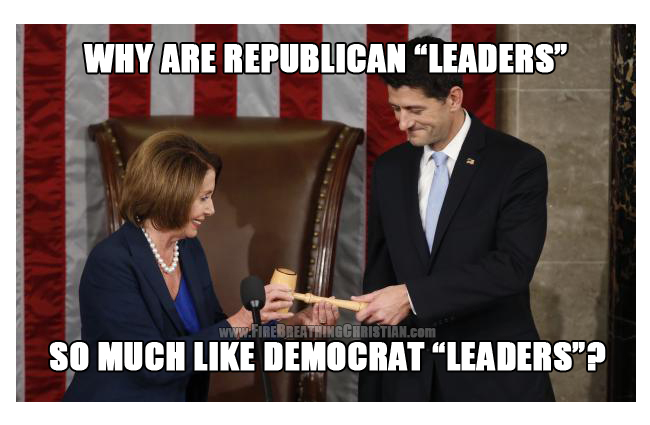 It looks like video documentation of Planned Parenthood ghouls doing everything from casually chit-chatting over drinks about profiting from the sale of baby body parts to plucking the brain from a living child for profitable harvest wont be enough to get us to even remove federal funding from Planned Parenthood
…much less shut down Planned Parenthood
…much less end the practice of open "legally" protected child sacrifice in America for convenience and profit.
So speculates the new GOP leader in the US House of Representatives, anyway.
Yep, newly minted Republican Speaker Paul Ryan is now doubtful about even withholding taxpayer funds from Planned Parenthood.
As CNN Reports,
Paul Ryan doesn't believe Planned Parenthood should get one "red cent" from taxpayers — but he cautioned Sunday against expectations that he'll be able to pull federal funding for the organization now that he's House speaker.
"I think we need to be very clear about what we can and cannot achieve and not set expectations that we know we can't reach given the constraints of the Constitution," Ryan told CNN's Dana Bash. . .
Bash asked, "Will you defund Planned Parenthood?"
"This is what I mean when I say being an effective opposition party. I think being an effective opposition party means being honest with people upfront about what it is we can and cannot achieve," he said.
Back in July as we were still basking in the glow of the (mostly Republican appointee composed) US "Supreme Court" proclamation pretending to make "gay marriage" legal, we posted Just in case you still think Republicans are ever going to actually stop abortion…, in which we encouraged Christians to consider the reality that we have been played for a very long time and that we must stop, repent, and act very differently if we are to expect anything but continuing loss and increasing darkness on the American cultural battlefield:
So which of the two All-American Pagan political parties gave us the majority of Supreme Court Justices who gave us "legal" abortion in America?
The Republicans.
And which of the two All-American Pagan political parties gave us the majority of Supreme Court Justices who gave us ObamaCare, which expands federal funding of…you guessed it…abortion.
The Republicans.
And which of the two All-American Pagan political parties talks and postures relentlessly regarding its supposed opposition to abortion yet, despite having had control of the Presidency and both houses of Congress time and again over the past 40+ years of "legal" baby butchering in America, never seems to actually get around to (or anywhere near) making child sacrifice illegal.
The Republicans.
Hrmmm….weird, huh?
Nah, not really.
It's quite predictable, actually, once you accept the obvious (yet painful and thus often ignored) truth that the Pagan Political Right and the Pagan Political Left are two wings of the same dragon. (See: How's that Pagan "conservatism" workin' out for ya, Christian?)
They're two heads of the same beast.
They're two personas  – the "good cop" and the "bad cop" – of the same sociopathic predator that is purposefully leading us into the Orwellian hell of anti-Christian Statism.
article continues below: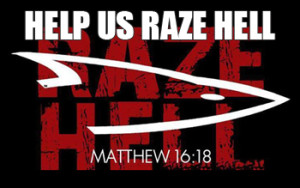 This is why, despite all of the rhetoric and posing and nibbling at the edges, the Republican Party has no intention of ever actually doing what so many Christians and other "pro-life" advocates claim to want. The GOP isn't about solving this problem by taking a biblical stand against child sacrifice. The GOP is about preserving its "good cop" role in the controlled political puppet show that is American Corporate Politics, and it does this by, among other things, constantly pretending to be "pro-life" (and "Christian" too in some vague, never-defined-biblically-in-detail sense).
Wanna know what the Republican Party really thinks of our long ongoing practice of child sacrifice for convenience and profit in America?
Wanna know how the Republican Party really sees the issue of innocent children's lives being taken year in and year out by the tens of millions?
Wanna know whose side the Republican Party is actually on?
Just look at the last 40+years.
Do the math.
Count the "victories".
Then count the dead babies…if you can (and you can't; there are far too many).
While there may well be some sincere, dedicated Christians doing what they think is best from within the Republican Party, the inescapable reality with which they (and we) must contend is that the Pagan Political Right never has and never will seriously address the issue of child sacrifice in America. At least not from a biblical perspective. It will instead always pursue Pagan objectives through Pagan "solutions" which are, by definition, openly at war with God.
But because they put a "conservative" spin on their Paganism and sprinkle on some vaguely Christian-ish lingo here and there, Christians in America have had their time, energy, and resources directed away from biblical restoration through the Gospel-fueled Great Commission and towards Pagan counterfeit approaches to societal salvation.
Paul Ryan is just another in a loooooooong line of "conservative" professing Christian Republican "leaders" who will only actually fight to lead us deeper into subjugation to the actual god-in-practice of all American Statists: The American State.
There is no principle, no liberty, no freedom, and no child that they are unwilling to sacrifice in order to get us there.
---
If you know of anyone who might appreciate this post, please share it. If you'd like to see articles like this continue, please click here to help.
Please also "like" us on Facebook, "+" us on Google+, follow us on Twitter and feel free to sign up for new articles by email using the buttons in the upper right corner of the FBC home page.
Check out The Fire Breathing Christian Podcast too, and see the latest books at R3VOLUTION PRESS, the latest designs at Fire Breathing Tees and the latest memes at the Fire Breathing Memes page.
Finally, here are a few good intro/reminder links for those of you who are new to Fire Breathing Christian and curious about exactly what's goin' on 'round here:
What are you, some kind of [insert label here] or something?!
What's with that shark-fishie graphic thing?
Intro to Fire: The Power and Purpose of the Common Believer
When the Bible gets hairy. (Or: Is it right for men to have long hair?)
And especially this one: Never forget that apart from God's grace you and I are complete morons.
Thank you for your support!