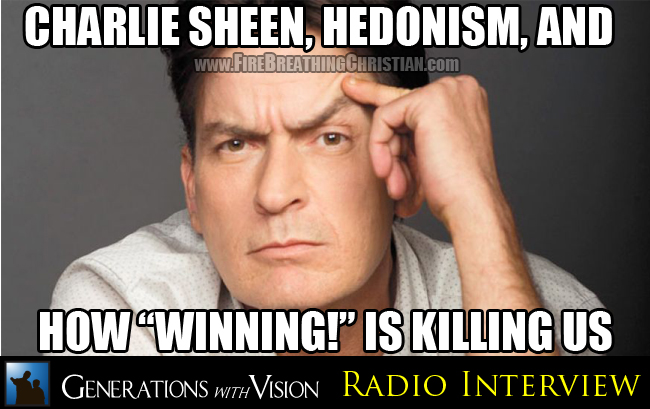 It's been a very Generations with Vision kind of week or two here at Fire Breathing Christian.
First off, it's the Generations crew who spearheaded the recent Freedom 2015 Conference on Religious Liberties in Des Moines, which I was blessed to attend. (See: Here's what's up this weekend…) The conference was both much needed and very well done. I'm very thankful for the hard work that the Generations crew (and others) put in to make it happen.
Secondly, for those of you unfamiliar with the Generations Radio program, you should feel deep, deep shame.
Just kidding…sorta…
In all seriousness, Generations Radio is a daily program that you ought to give a whirl if you haven't already and you hold to a biblical worldview. Kevin Swanson, Adam McManus, and the rest of the Generations team do an excellent job tackling the issues of the day from a Christian worldview perspective in a polished, professional manner. There's a particularly cool short segment at the beginning of each show called The World View in Five Minutes, featuring Adam McManus, in which the headlines of the day are concisely considered from a biblical perspective. It really is quite good.
Speaking of Adam McManus, I had the honor and privilege of chatting with him on the Generations Radio program this morning. Adam was intrigued by an article that we posted yesterday at FBC titled Charlie Sheen, Hedonism, and How America Defines Winning, so we decided to take the points made in the article and kick 'em around a bit on air. We had such a good time doing it that we ended up with a nearly hour long show, which you can access by clicking here.
This has been an incredibly busy and productive time for us here at FBC as we work to seize the opportunities given to us. Between blogging, finishing book projects, helping at the Freedom 2015 event, and great on-air discussions via the Sons Of Liberty and Generations programs, it's been crazy busy, but well worthwhile. (And yeah, we hope to be able to get new podcast episodes up and running soon again, too.) This all on top of a full time office job and our family prepping for a December 1 residential move would normally be quite overwhelming, I'm sure, but God's grace through the faithful encouragement and support of His people has made it much more of a joy than a burden.
Thank you to those who support the Fire Breathing Christian mission!
And thanks to Adam McManus of Generations Radio for the excellent on-air conversation this morning.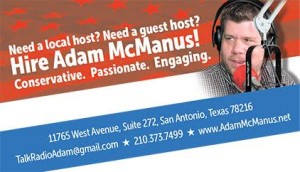 Generations folks who are new to Fire Breathing Christian might particularly appreciate the following articles:
Ten problems with the "salt and light" excuse for feeding children to the State.
Ten answers to those "What about socialization?" questions from public school advocates.
10 Reasons Christians Should Not Teach In Public Schools
Statism 101: State-run "education" makes a State-dependent population.
American Public Schools are Officially Gay
---
If you know of anyone who might appreciate this post, please share it. If you'd like to see articles like this continue, please click here to help.
Please also "like" us on Facebook, "+" us on Google+, follow us on Twitter and feel free to sign up for new articles by email using the buttons in the upper right corner of the FBC home page.
Check out The Fire Breathing Christian Podcast too, and see the latest books at R3VOLUTION PRESS, the latest designs at Fire Breathing Tees and the latest memes at the Fire Breathing Memes page.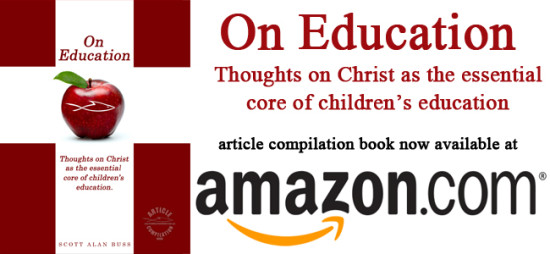 Finally, here are a few good intro/reminder links for those of you who are new to Fire Breathing Christian and curious about exactly what's goin' on 'round here:
What are you, some kind of [insert label here] or something?!
What's with that shark-fishie graphic thing?
Intro to Fire: The Power and Purpose of the Common Believer
When the Bible gets hairy. (Or: Is it right for men to have long hair?)
And especially this one: Never forget that apart from God's grace you and I are complete morons.
Thank you for your support!