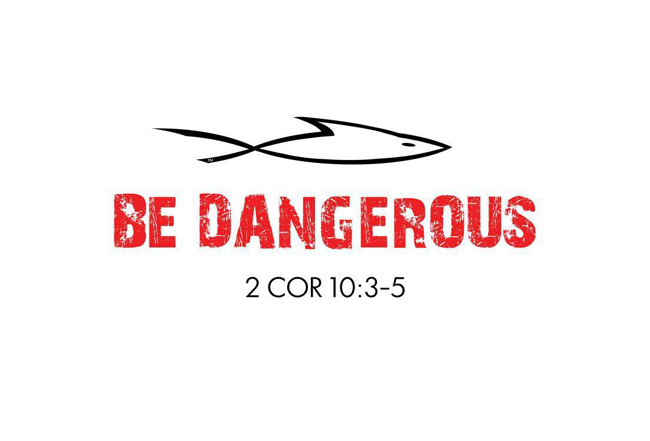 God is reconciling everything by the blood of the cross. He is doing this through His Spirit-filled people faithfully proclaiming and applying His Gospel-fueled Great Commission, all by His grace and all for His glory:
. . . we have not ceased to pray for you, asking that you may be filled with the knowledge of his will in all spiritual wisdom and understanding, so as to walk in a manner worthy of the Lord, fully pleasing to him, bearing fruit in every good work and increasing in the knowledge of God. May you be strengthened with all power, according to his glorious might, for all endurance and patience with joy, giving thanks to the Father, who has qualified you to share in the inheritance of the saints in light. He has delivered us from the domain of darkness and transferred us to the kingdom of his beloved Son, in whom we have redemption, the forgiveness of sins.
He is the image of the invisible God, the firstborn of all creation. For by him all things were created, in heaven and on earth, visible and invisible, whether thrones or dominions or rulers or authorities—all things were created through him and for him. And he is before all things, and in him all things hold together. And he is the head of the body, the church. He is the beginning, the firstborn from the dead, that in everything he might be preeminent. For in him all the fullness of God was pleased to dwell, and through him to reconcile to himself all things, whether on earth or in heaven, making peace by the blood of his cross.
~ Colossians 1:9-20 (emphasis added)
He has called and equipped His people to tear down every enemy stronghold and take every thought on every subject in every context completely captive to Christ. This means that every physical action in God's physical universe is to be taken captive to Christ, since every action is preceded by a thought. So it is that every political, legal, economic, technological, artistic, and any other category of thought or action is, by God's grace, to be taken captive in obedience to Christ. This is what He has clearly commanded and perfectly equipped His people to do:
. . . the weapons of our warfare are not of the flesh but have divine power to destroy strongholds. We destroy arguments and every lofty opinion raised against the knowledge of God, and take every thought captive to obey Christ . . .
~ 2 Corinthians 10:4-5 (emphasis added)
His grace-fueled faithful people will be hated and persecuted by those who simply will not have Christ to rule over them in practice. vague professions of faith or affinity for Jesus are fine, but advocating Him as King in practice and in detail is unacceptable to the unrepentant, self-centered rebel. Therefore they will hate those who seek to faithfully proclaim and apply the Gospel in accordance with the Great Commission:
Indeed, all who desire to live a godly life in Christ Jesus will be persecuted, while evil people and impostors will go on from bad to worse, deceiving and being deceived. But as for you, continue in what you have learned and have firmly believed, knowing from whom you learned it and how from childhood you have been acquainted with the sacred writings, which are able to make you wise for salvation through faith in Christ Jesus. All Scripture is breathed out by God and profitable for teaching, for reproof, for correction, and for training in righteousness, that the man of God may be complete, equipped for every good work.
~ 2 Timothy 3:12-17 (emphasis added)
We see here that we are given in God's Word all that is needed to be equipped for the pursuit of every good work in God's creation…including politics, law, civil government, art, science, and everything else.
This everything-defining, everything-touching nature of God's Word and Christ's Lordship is what the world hates.
Yet the comprehensive Gospel-fueled Great Commission goes forth to victory, all by God's grace through His faithful people:
And Jesus came and said to them, "All authority in heaven and on earth has been given to me. Go therefore and make disciples of all nations, baptizing them in the name of the Father and of the Son and of the Holy Spirit, teaching them to obey all that I have commanded you. And behold, I am with you always, to the end of the age."
~ Matthew 28:18-20 (emphasis added)
Those faithful to this Great Commission will be persecuted by those who hate the notion of Christ defining the reality in which they live and will not have Him to rule over them. His people are to faithfully proclaim and apply His Word in spite of any such persecution, shining as a city on a hill for all to see, demonstrating true love for Christ by striving to obey His life-giving Law in every area of life and in every realm of His creation:
"Blessed are those who are persecuted for righteousness' sake, for theirs is the kingdom of heaven.
Blessed are you when others revile you and persecute you and utter all kinds of evil against you falsely on my account. Rejoice and be glad, for your reward is great in heaven, for so they persecuted the prophets who were before you.
You are the salt of the earth, but if salt has lost its taste, how shall its saltiness be restored? It is no longer good for anything except to be thrown out and trampled under people's feet.
You are the light of the world. A city set on a hill cannot be hidden. Nor do people light a lamp and put it under a basket, but on a stand, and it gives light to all in the house. In the same way, let your light shine before others, so that they may see your good works and give glory to your Father who is in heaven.
Do not think that I have come to abolish the Law or the Prophets; I have not come to abolish them but to fulfill them. For truly, I say to you, until heaven and earth pass away, not an iota, not a dot, will pass from the Law until all is accomplished. Therefore whoever relaxes one of the least of these commandments and teaches others to do the same will be called least in the kingdom of heaven, but whoever does them and teaches them will be called great in the kingdom of heaven."
~ Matthew 5:10-19 (emphasis added)
.
"If the world hates you, know that it has hated me before it hated you. If you were of the world, the world would love you as its own; but because you are not of the world, but I chose you out of the world, therefore the world hates you. Remember the word that I said to you: 'A servant is not greater than his master.' If they persecuted me, they will also persecute you. If they kept my word, they will also keep yours. But all these things they will do to you on account of my name, because they do not know him who sent me. If I had not come and spoken to them, they would not have been guilty of sin, but now they have no excuse for their sin. Whoever hates me hates my Father also. If I had not done among them the works that no one else did, they would not be guilty of sin, but now they have seen and hated both me and my Father."
~ John 15:18-24 (emphasis added)
.
The times of ignorance God overlooked, but now he commands all people everywhere to repent, because he has fixed a day on which he will judge the world in righteousness by a man whom he has appointed; and of this he has given assurance to all by raising him from the dead.
~ Acts 17:30-31 (emphasis added)
The true Gospel is not a popular message.
It is the most hated message to ever hit the ears of self-centered, unrepentant mankind.
It cannot be appropriately tweaked.
It cannot be profitably modified.
It's everything-touching nature is it's core.
Christ personally defines, sustains, and owns law, logic, beauty, science, art, and everything else.
The crown rights of King Jesus over every aspect and area of life in His creation is what the Gospel is all about.
Nothing less saves.
Nothing less will do.
Ultimately, every knee will bow and every tongue will confess the complete and total Lordship of Christ over all in His creation:
Have this mind among yourselves, which is yours in Christ Jesus, who, though he was in the form of God, did not count equality with God a thing to be grasped, but emptied himself, by taking the form of a servant, being born in the likeness of men. And being found in human form, he humbled himself by becoming obedient to the point of death, even death on a cross. Therefore God has highly exalted him and bestowed on him the name that is above every name, so that at the name of Jesus every knee should bow, in heaven and on earth and under the earth, and every tongue confess that Jesus Christ is Lord, to the glory of God the Father.
~ Philippians 2:5-11 (emphasis added)
This is why His people are hated.
This is the message that the world cannot [*ahem*] tolerate.
The more we are in the Word, the more dangerous to the world we become.
The more dangerous to the world we become, the more persecuted by the world we will be.
The more persecuted for faithfulness we are, the more growth we will experience, the more maturity we will attain, and the more glory will be given to Christ the King…in Whom we will bask and grow and adventure forever!
How's that for encouraging?
Soli Deo gloria…and let's roll!
---
If you know of anyone who might appreciate this post, please share it. If you'd like to see articles like this continue, please click here to help.
Please also "like" us on Facebook, "+" us on Google+, follow us on Twitter and feel free to sign up for new articles by email using the buttons in the upper right corner of the FBC home page.
Check out The Fire Breathing Christian Podcast too, and see the latest books at R3VOLUTION PRESS, the latest designs at Fire Breathing Tees and the latest memes at the Fire Breathing Memes page.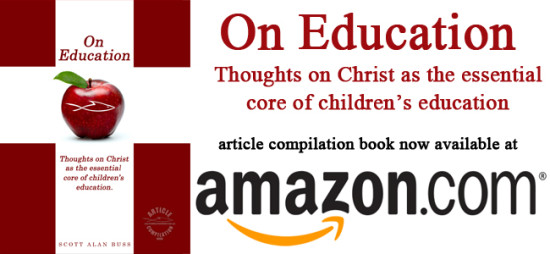 _____________________________________________________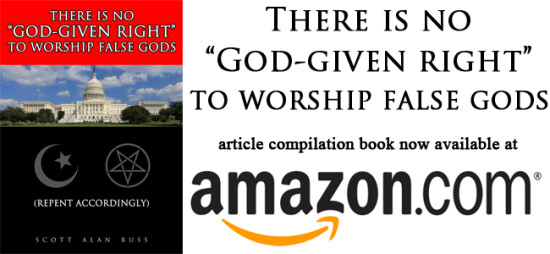 Finally, here are a few good intro/reminder links for those of you who are new to Fire Breathing Christian and curious about exactly what's goin' on 'round here:
What are you, some kind of [insert label here] or something?!
What's with that shark-fishie graphic thing?
Intro to Fire: The Power and Purpose of the Common Believer
When the Bible gets hairy. (Or: Is it right for men to have long hair?)
And especially this one: Never forget that apart from God's grace you and I are complete morons.
Thank you for your support!