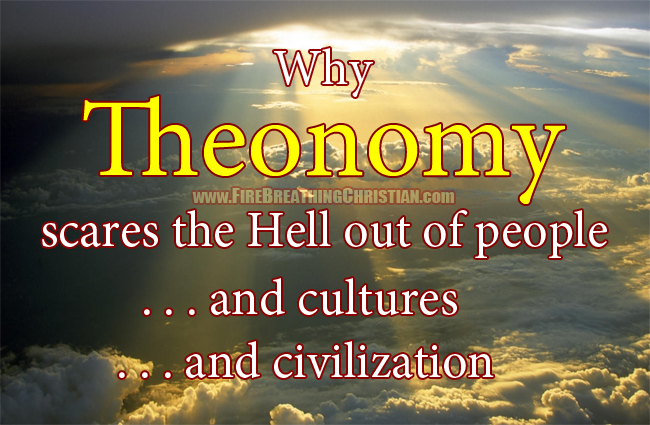 Ever wonder what the most feared, loathed, hated and despised message to ever hit the ears and self-serving little hearts of unrepentant men and women might be?
No need to wonder.
Here it is:
All authority in heaven and on earth has been given to me. Go therefore and make disciples of all nations, baptizing them in the name of the Father and of the Son and of the Holy Spirit, teaching them to obey all that I have commanded you.
~ Jesus (Matthew 28:18-20)
Ever wonder what the most deflating, demoralizing and depressing follow-up message to ever ping the radar of the same unrepentant folks might be?
Again, no need to wonder:
. . . I will build my church, and the gates of hell shall not prevail against it.
~ Jesus (Matthew 16:18)
Please note here the defensive nature of gates.
Gates are not offensive weapons.
They are the last resort and final hope of combatants desperate to avoid being overrun and conquered by an enemy.
And the gates of hell – the defensive fortifications scattered about God's creation by His desperate enemies – shall not prevail against His people.
This means that the defensive efforts of hell will not prevent the offensive efforts of Christ's people from eventually and inevitably overwhelming every lie, perversion and obstacle put forth by the enemies of God.
His people with His Spirit by His grace applying His Word in pursuit of His Gospel-fueled Great Commission will crush and conquer every barrier and every gate to every enemy stronghold foolish enough to set itself against the inevitable, irresistible reign of Christ the King.
However formidable, unconquerable or invincible the gates of hell temporarily dominating our present cultural landscape may seem, they are in fact the most feeble of paper tigers awaiting their turn to be swept aside. They are doomed testaments to the futility of unbelief. They are monuments to the stupidity of unrepentant man.
article continues below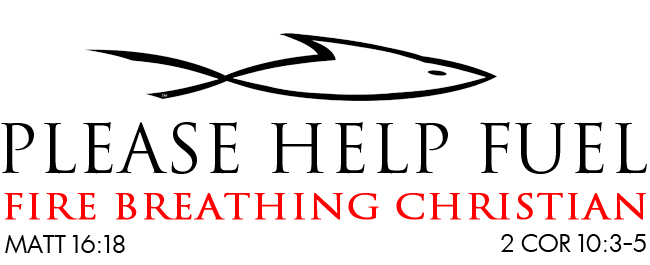 Even so, unrepentant men, women, boys and girls vainly imagine themselves to be somehow able to deny Christ as King over them, so much so that, when push comes to shove, they are even willing to kill Him when given the chance:
They cried out, "Away with him, away with him, crucify him!" Pilate said to them, "Shall I crucify your King?" The chief priests answered, "We have no king but Caesar."
~ John 19:15
Even as unrepentant men and nations rage against God (often while claiming to love and serve Him with their lying lips), He is in the process of making them the footstool of the very Son they hate and would kill again if only given the chance:
The LORD says to my Lord:
"Sit at my right hand,
until I make your enemies your footstool."
~ Psalm 110:1
As they rage on, the Lord laughs and derides them en route to installing Christ as King over them:
Why do the nations rage
and the peoples plot in vain?
The kings of the earth set themselves,
and the rulers take counsel together,
against the LORD and against his Anointed, saying,
"Let us burst their bonds apart
and cast away their cords from us."
He who sits in the heavens laughs;
the Lord holds them in derision.
Then he will speak to them in his wrath,
and terrify them in his fury, saying,
"As for me, I have set my King
on Zion, my holy hill."
I will tell of the decree:
The LORD said to me, "You are my Son;
today I have begotten you.
Ask of me, and I will make the nations your heritage,
and the ends of the earth your possession.
You shall break them with a rod of iron
and dash them in pieces like a potter's vessel."
~ Psalm 2:1-9
And so the loving, life-giving Gospel command to repent and submit to the Son as King in practice and in detail goes forth to every man, woman, child, king, president, mayor, lawyer, county commissioner, general, marshal, admiral, sheriff, businessman, politician, farmer, baker and wanderer:
. . . Jesus came into Galilee, proclaiming the gospel of God, and saying, "The time is fulfilled, and the kingdom of God is at hand; repent and believe in the gospel."
~ Mark 1:14-15
Now therefore, O kings, be wise;
be warned, O rulers of the earth.
Serve the LORD with fear,
and rejoice with trembling.
Kiss the Son,
lest he be angry, and you perish in the way,
for his wrath is quickly kindled.
Blessed are all who take refuge in him.
~ Psalm 2:10-12
The same Son that the worldly killed (and would kill again) has now been exalted and enthroned above them, commanding them to repent and obey all that He has proclaimed through His Nature as revealed in His Word:
Jesus of Nazareth, a man attested to you by God with mighty works and wonders and signs that God did through him in your midst, as you yourselves know—this Jesus, delivered up according to the definite plan and foreknowledge of God, you crucified and killed by the hands of lawless men.
. . . This Jesus God raised up, and of that we all are witnesses. Being therefore exalted at the right hand of God, and having received from the Father the promise of the Holy Spirit, he has poured out this that you yourselves are seeing and hearing. For David did not ascend into the heavens, but he himself says,
"'The Lord said to my Lord,
"Sit at my right hand,
until I make your enemies your footstool."'
Let all the house of Israel therefore know for certain that God has made him both Lord and Christ, this Jesus whom you crucified."
~ Acts 2:22-23; 32-36
As the Author, Definer and Sustainer of all things (including art, economics, law and civil government), He is even now reconciling all things to Himself by the power of His work on the cross:
He is the image of the invisible God, the firstborn of all creation. For by him all things were created, in heaven and on earth, visible and invisible, whether thrones or dominions or rulers or authorities—all things were created through him and for him. And he is before all things, and in him all things hold together. And he is the head of the body, the church. He is the beginning, the firstborn from the dead, that in everything he might be preeminent. For in him all the fullness of God was pleased to dwell, and through him to reconcile to himself all things, whether on earth or in heaven, making peace by the blood of his cross.
~ Colossians 1:15-20
He is conquering every immaterial thought – and thereby every physical action taken in the material world – through His Spirit-filled, grace-fueled people:
For the weapons of our warfare are not of the flesh but have divine power to destroy strongholds. We destroy arguments and every lofty opinion raised against the knowledge of God, and take every thought captive to obey Christ
~ 2 Corinthians 10:4-5
He is commanding and equipping His Spirit-filled people to both pray for and personally advance the cause of His will being done on His earth as it is in His Heaven:
Pray then like this:
"Our Father in heaven,
hallowed be your name.
Your kingdom come,
your will be done,
on earth as it is in heaven.
~ Matthew 6:9-10
All of which brings us back to where we started: The Gospel-fueled Great Commission:
All authority in heaven and on earth has been given to me. Go therefore and make disciples of all nations, baptizing them in the name of the Father and of the Son and of the Holy Spirit, teaching them to obey all that I have commanded you.
~ Jesus (Matthew 28:18-20)
This is why Theonomy scares (and drives) the hell out of people.
And cultures.
And civilization.
The pursuit of Christ's Nature as revealed in His Word as the standard by which we are to understand and define law, economics, business, civil government and everything else is a most hated proposition to those who will not have Christ to rule over them in practice and in detail…yet it is the unbreakable, unshakable truth by which and to which all of God's creation – material and immaterial – will be conformed through His people's grace-enabled application of His Gospel-fueled Great Commission.
Every knee will bow.
Every tongue will confess.
Resistance is both futile and the epitome of foolishness.
Kiss the Son, lest He be angry and you perish along the way.
Repent, believe and be saved…while there is yet time.
Serve the Lord with fear and trembling.
Pursue and model a true love for King Jesus by striving to obey all that He has so lovingly commanded…all by His grace, all for His glory, and all to the eternal benefit of His people.
---
If you know of anyone who might appreciate this post, please share it. If you'd like to see articles like this continue, please click here to help.
Please also "like" us on Facebook, "+" us on Google+, follow us on Twitter and feel free to sign up for new articles by email using the buttons in the upper right corner of the FBC home page.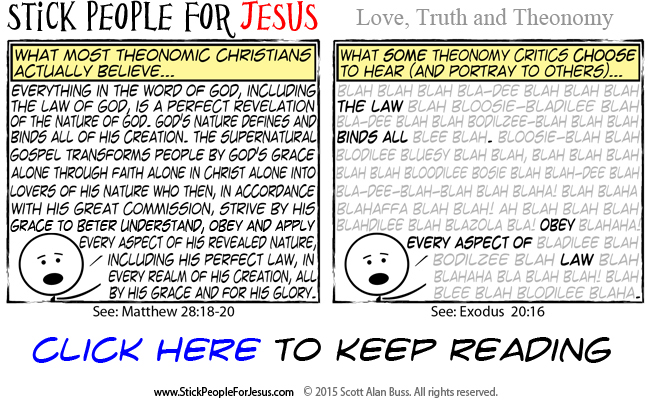 Check out The Fire Breathing Christian Podcast too, and see the latest books at R3VOLUTION PRESS, the latest designs at Fire Breathing Tees and the latest memes at the Fire Breathing Memes page.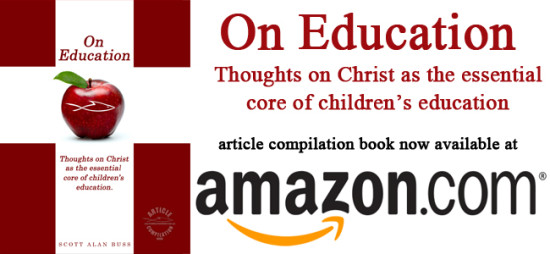 _____________________________________________________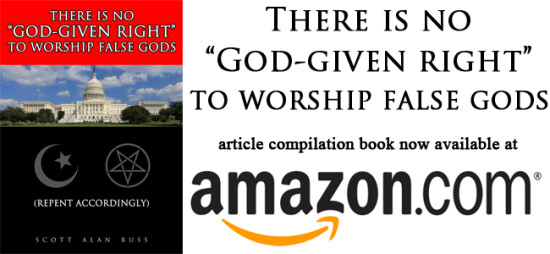 Finally, here are a few good intro/reminder links for those of you who are new to Fire Breathing Christian and curious about exactly what's goin' on 'round here:
What are you, some kind of [insert label here] or something?!
What's with that shark-fishie graphic thing?
Intro to Fire: The Power and Purpose of the Common Believer
When the Bible gets hairy. (Or: Is it right for men to have long hair?)
And especially this one: Never forget that apart from God's grace you and I are complete morons.
Thank you for your support!