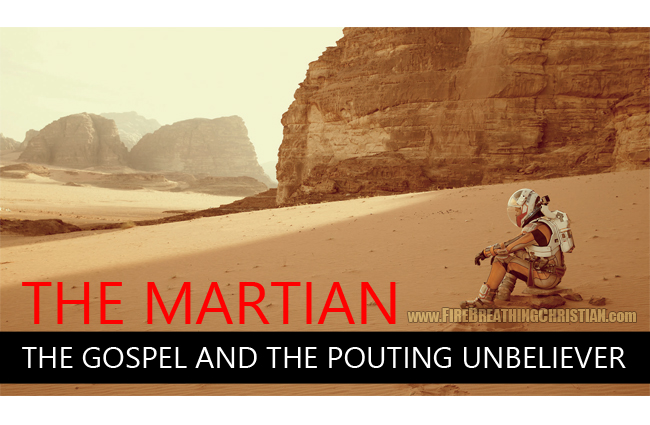 Holly and I took in The Martian last night and it was all that I'd expected it to be after hearing and reading many rave reviews.
It was very well acted and very well directed (Ridley Scott is a genius). It had a solid enough plot and interesting enough twists. It was a well polished production in many ways.
And it was laughably pouty in its desperate presentation of science as an idol worthy of worship over and above the God who owns, defines, and sustains science (and everything else) in His creation.
[Spoiler Alert: For those who have not yet seen The Martian and plan to do so, you may want to stop here as to avoid the revelation of some particular plot points.]
article continues below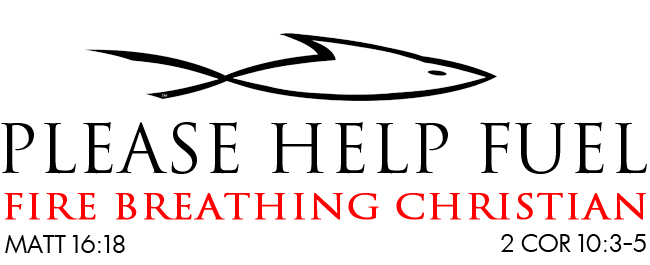 The movie centers on Astronaut Mark Watney (well played by Matt Damon), who is stranded on Mars after his crew is forced to evacuate the planet in the wake of a sudden and fierce storm. Watney is lost and presumed dead during the evacuation, but actually survives the storm and is left alone in its aftermath. He is then forced to rely on his own grit, ingenuity and skill set – which includes botany, something that comes in very handy – in order to go on surviving and eventually find a way to communicate and reconnect with his crew.
Watney chronicles his saga in mostly compelling fashion via videos recorded in a variety of interesting settings. While there is much that is warm, relatable and even inspiring about the character, one thing that comes across loud and clear is his blind evangelical faith in science. This is a central theme not only of Watney's character, but of The Martian as a whole. The "science as god" vibe permeates the flick.
This is no surprise, of course, with Ridley Scott at the helm and the likes of Damon starring. Their childish contempt for a biblical worldview is well documented. (For more on Ridley Scott's worldview as reflected in his art, please see Exodus: Gods and Kings and Morons.)
Watney's early on commitment to, as he puts it, "science the ___ out of" the predicament in which he finds himself, all while making it a point to demonstrate a lack of faith in God in various ways, reflects a central theme of the movie. The notion of man's problem-solving abilities apart from any clear reliance upon God as the means by which he is to pursue survival and progress is a notion expressed with a palpable evangelical enthusiasm from beginning to end in The Martian.
One of the many brilliant(!) scientists who ends up playing a critical role in charting the path to Watney's rescue is first seen working/living/sleeping in a room with a large blackboard covered with nerdy/brainy-seeming formulae, sketches and calculations with a nice prominent space reserved for a clear, all-caps "SCIENCE!"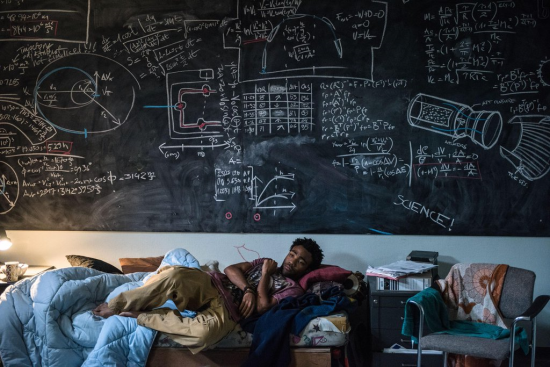 Maybe I'm just being way too nitpicky here, but seeing SCIENCE! pitched on the blackboard that way struck me as forced and childishly evangelical, particularly in light of the "Science is the answer to everything" vibe that had already been well established at that point in the film.
There are also enough purposeful mischaracterizations and/or open dismissals of religion in a general sense to make plain that any God or god or religion that doesn't conform with the religion of humanism and submit to the supremacy of science(!) as the means by which we are saved and able to truly progress in the cosmos, isn't really a God or god or religion that we need to take very seriously.
How do anti-Christians like Scott or Damon account for the rightness or wrongness of anything at all, including human survival?
They don't.
'Cause they can't.
How do they account for the laws of logic that make God's creation intelligible through things like science?
They don't.
'Cause they can't.
Instead they borrow logic and morality from the God they know (but hate) so that they try to make their pouty little presentation against Him.
And even in this, they are His tools. Even in this, they are being perfectly used by Him to reveal the foolishness of all worldviews that center on anything but His Nature as defined in His Word.
He is the Author, Sustainer, Definer and Owner of science, logic, morality, Mars, Earth, Matt Damon, Riley Scott, everyone and everything else…and there's nothing that The Martian can do to change that, no matter how hard it may try.
---
If you know of anyone who might appreciate this post, please share it. If you'd like to see articles like this continue, please click here to help.
Please also "like" us on Facebook, "+" us on Google+, follow us on Twitter and feel free to sign up for new articles by email using the buttons in the upper right corner of the FBC home page.
Check out The Fire Breathing Christian Podcast too, and see the latest books at R3VOLUTION PRESS, the latest designs at Fire Breathing Tees and the latest memes at the Fire Breathing Memes page.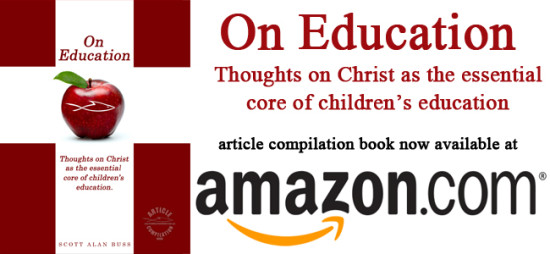 _____________________________________________________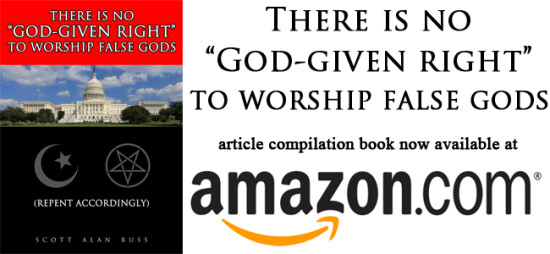 Finally, here are a few good intro/reminder links for those of you who are new to Fire Breathing Christian and curious about exactly what's goin' on 'round here:
What are you, some kind of [insert label here] or something?!
What's with that shark-fishie graphic thing?
Intro to Fire: The Power and Purpose of the Common Believer
When the Bible gets hairy. (Or: Is it right for men to have long hair?)
And especially this one: Never forget that apart from God's grace you and I are complete morons.
Thank you for your support!