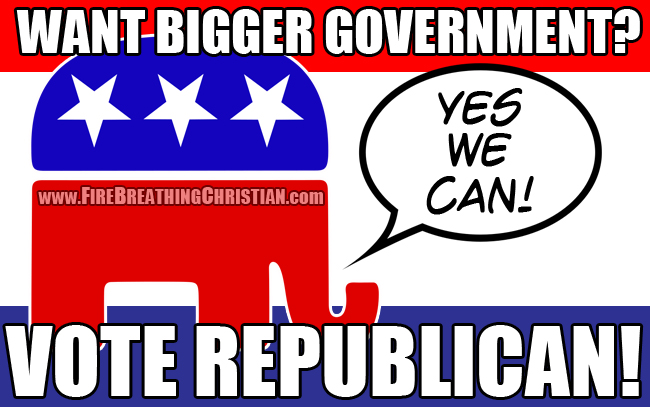 How long has paganized "conservatism", often as wielded by the Republican Party in America, been actively escorting the culture to hell as the Left's wingman?
How long has secular "conservatism" been conceding point after point after point while marching its followers into the tyranny of American statism?
At least for 150 years.
Oh sure, the pace has quickened as of late and now we're seeing "conservatives" argue for all manner of overtly anti-Christian evil in the name of All-American pride and patriotism, but the path we're on now was charted for us a very long time ago.
To help make that point clear, I'd like to share a quote here from R.L. Dabney, chronicling the American "conservatism" that he witnessed in the 1800s. I will add some bold emphasis and my own comments in bold red print.
That said, here we go…:
" . . . This [Northern conservatism] is a party which never conserves anything. Its history has been that it demurs to each aggression of the progressive party [Meaning: It always caves. And isn't that exactly what American "conservatism" has proven to be all about since Dabney wrote these words?], and aims to save its credit by a respectable amount of growling, but always acquiesces at last in the innovation. [The American "conservative" is all about big talk – often very big talk – while never taking a firm, biblical stand against progressivism.] What was the resisted novelty of yesterday is today one of the accepted principles of conservatism [Remember: It is American "conservatives" who now defend the "necessity" of the welfare state, the warfare state, and everything in between, including the "right" to build mosques and openly worship Allah or Satan in America, as well as the "right" to abortion and "gay marriage.]; it is now conservative only in affecting to resist the next innovation, which will tomorrow be forced upon its timidity and will be succeeded by some third revolution [10-20 years from now, if we make it that far, "conservatives" are likely to be defending as necessary the very things they talk big about and pretend to oppose now.]; to be denounced and then adopted in its turn. American conservatism is merely the shadow that follows Radicalism as it moves forward towards perdition. [!!!] It remains behind it, but never retards it, and always advances near its leader. This pretended salt hath utterly lost its savor: wherewith shall it be salted? Its impotency is not hard, indeed, to explain. It is worthless because it is the conservatism of expediency only, and not of sturdy principle. It intends to risk nothing serious for the sake of the truth, and has no idea of being guilty of the folly of martyrdom. . ."
~ Robert Lewis Dabney
Something to think about as we do our parts here and now to advance the Kingdom of God in the fading shadow of a dying American Empire.
---
If you know of anyone who might appreciate this post, please share it. If you'd like to see articles like this continue, please click here to help.
Please also "like" us on Facebook, "+" us on Google+, follow us on Twitter and feel free to sign up for new articles by email using the buttons in the upper right corner of the FBC home page.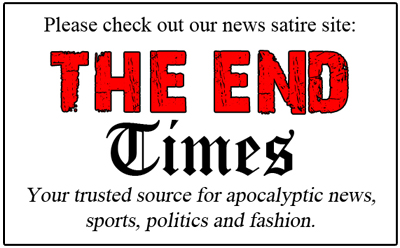 Please check out The Fire Breathing Christian Podcast too, as well as the latest designs at Fire Breathing Tees and the latest memes at the Fire Breathing Memes page.
You can also help support the Fire Breathing Christian mission by checking out these books:
Stupid Elephant Tricks – The Other Progressive Party's War on Christianity takes a painful but much needed look at how Christ-less "conservatism" has captivated Christians and co-opted them into helping march the culture ever deeper into darkness: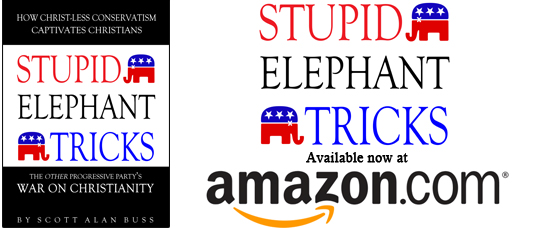 _____________________________________________________
The Beginning of Knowledge: Christ as Truth in Apologetics is an approachable, easy to read introduction to Christ-centered apologetics: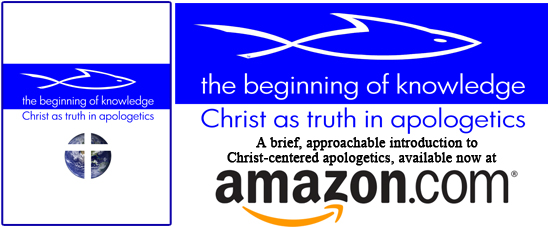 _____________________________________________________
Apathetic Christianity: The Zombie Religion of American Churchianity explores the tragic true horror story of all-American dead religion masquerading as Christianity: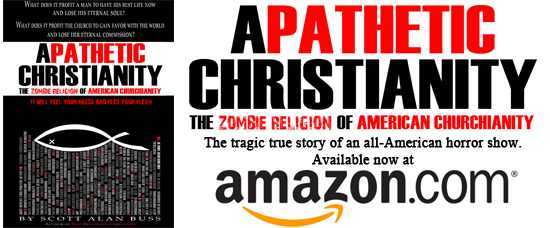 _____________________________________________________
On Education is a compilation of some of the most provocative and compelling Fire Breathing Christian articles on the subject of children's education: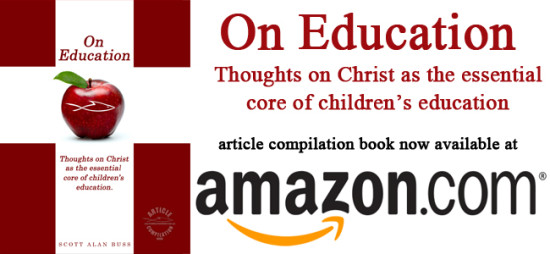 _____________________________________________________
There Is No "God-Given Right" To Worship False Gods is a compilation of some of the most provocative Fire Breathing Christian articles on the subject of America's embrace of a satanic approach to religious liberty: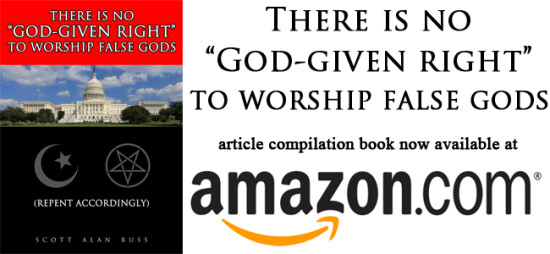 _____________________________________________________
Fire Breathing Christians – The Common Believer's Call to Reformation, Revival, and Revolution is the book that first presented the FBC mission to apply the Gospel-fueled Great Commission in every realm of God's creation: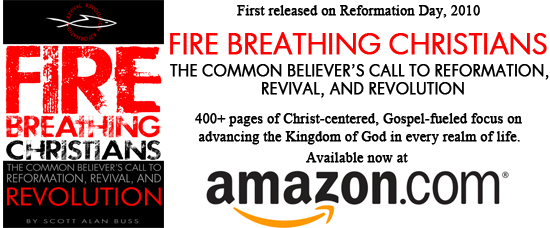 _____________________________________________________
An alternate white cover version of Fire Breathing Christians is available:

_____________________________________________________
There is also an alternate black cover version of Fire Breathing Christians:

Finally, here are a few good intro/reminder links for those of you who are new to Fire Breathing Christian and curious about exactly what's goin' on 'round here:
What are you, some kind of [insert label here] or something?!
What's with that shark-fishie graphic thing?
Intro to Fire: The Power and Purpose of the Common Believer
When the Bible gets hairy. (Or: Is it right for men to have long hair?)
And especially this one: Never forget that apart from God's grace you and I are complete morons.
Thank you for your support!