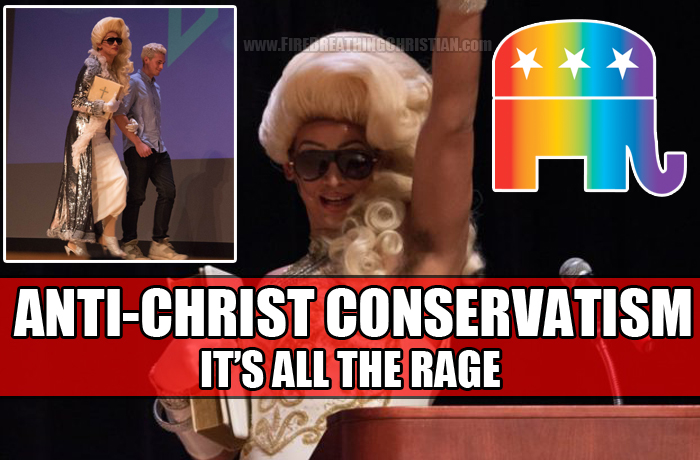 For those still clinging to the increasingly flamboyant delusion that the secular Republican Party and its secular conservatism isn't gonna lead its followers to hell just as surely as any gang of (more openly) Communistic, Progressive, anti-Christ thugs, God is shouting at you right now.
He doesn't have to, of course.
He owes you nothing.
But He's showing you things nonetheless.
Clearly.
Boldly.
Plainly.
We are without excuse.
The latest example of God's grace in the form of redundant, blaring, and still routinely ignored warnings comes by way of emerging pagan conservative icon Milo Yiannopoulos.
We covered Milo a while back in Gay Old Party: How The GOP Is Trading Christians For Homosexuals, where we touched on the following adorable little facts about this product and champion of All-American pagan conservatism. I strongly encourage you to check that article out before continuing here so that you can get a better sense of exactly how thoroughly anti-Christ the GOP is becoming at both the national and grassroots levels.
The pervasiveness of anti-Christ approaches to life, law, liberty and everything else is breathtaking among self-identified conservative Christians in America, and Milo serves as a good example of just how rotten the Christ-dismissing American conservative worldview really is right now. He also serves as a good bellwether as to where we're going from here where American conservatism is concerned.
The reason for revisiting Milo is that there was a nifty, proudly posted and painfully revealing article posted at the conservative (and quite influential) Brietbart site today…where Milo is a Senior Editor, of course.
The article, which I will not link to here because of its vileness (this is where pagan conservatism inevitably leads, folks), is entitled Milo As Drag Queen 'Ivana Wall'.
Awwww…isn't that precious!
How cute!
We're definitely gonna Make America Great Again! (And yes, Milo is a yuge Donald supporter…in no small part, I'm sure, because Donald is a yuge supporter of sexual perversion, adultery, and vice, all in the name of All-American freedom and liberty, of course.)
Here are a couple of the featured pics from the Brietbart piece: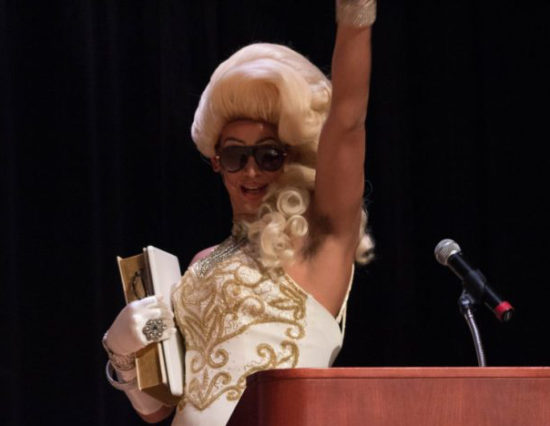 And if that wasn't precious enough for ya, check this one out: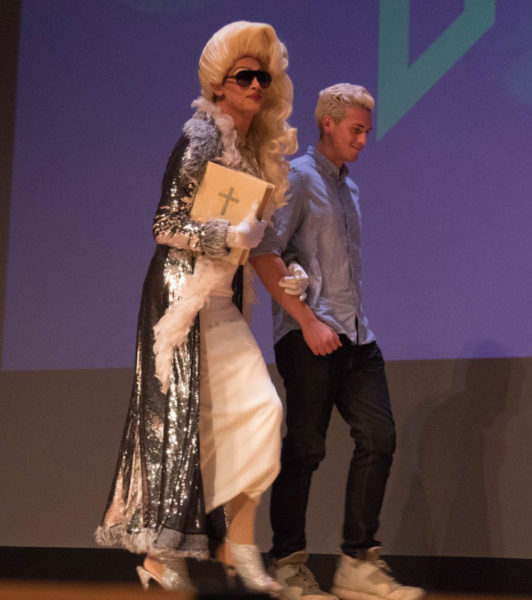 So there you have it.
This is what America worship leads to.
This is what pagan conservatism looks like.
And it only gets worse from here.
It's way past time for us to repent of our America, Republican, and conservatism worship, Christians.
The clock is ticking. God's judgment is pouring out upon us, yet even as it does He still shouts the Gospel command to repent, believe and be saved while shining ever brighter light on our proud rebellion and sin.
If we really truly want actual peace, hope, security and prosperity, we will repent and submit to Christ as King in practice.
If we don't – if we're just gonna go on claiming Christ with our lips while denying His lordship in practice in the legal, economic, political and governmental realms, we will get exactly what we deserve.
We'll get Trump, Milo, and the even worse that inevitably comes after 'em until and unless we repent, believe, and submit to Christ as Lord in practice.
---
If you know of anyone who might appreciate this post, please share it. If you'd like to see articles like this continue, please click here to help.
Please also "like" us on Facebook, "+" us on Google+, follow us on Twitter and feel free to sign up for new articles by email using the buttons in the upper right corner of the FBC home page.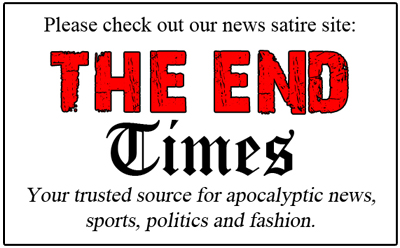 Please check out The Fire Breathing Christian Podcast too, as well as the latest designs at Fire Breathing Tees and the latest memes at the Fire Breathing Memes page.
You can also help support the Fire Breathing Christian mission by checking out these books:
Stupid Elephant Tricks – The Other Progressive Party's War on Christianity takes a painful but much needed look at how Christ-less "conservatism" has captivated Christians and co-opted them into helping march the culture ever deeper into darkness: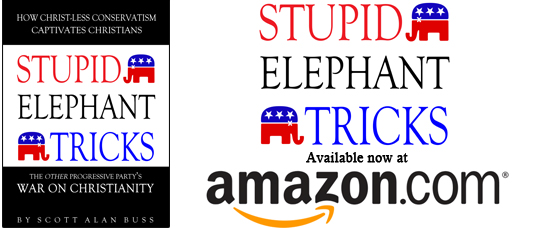 _____________________________________________________
The Beginning of Knowledge: Christ as Truth in Apologetics is an approachable, easy to read introduction to Christ-centered apologetics: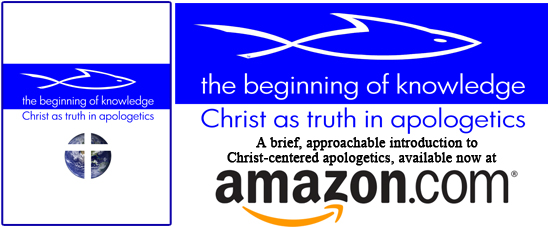 _____________________________________________________
Apathetic Christianity: The Zombie Religion of American Churchianity explores the tragic true horror story of all-American dead religion masquerading as Christianity: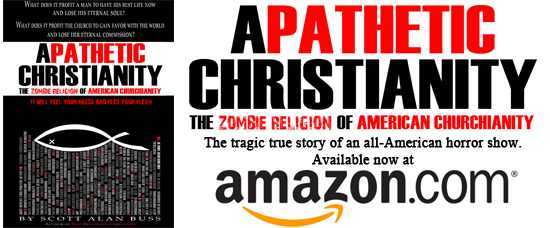 _____________________________________________________
On Education is a compilation of some of the most provocative and compelling Fire Breathing Christian articles on the subject of children's education: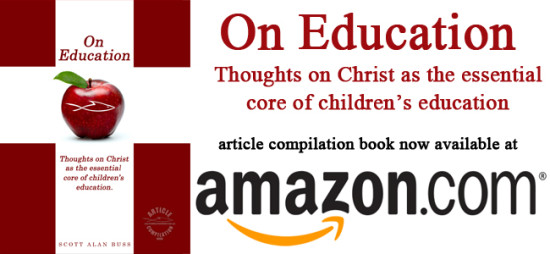 _____________________________________________________
There Is No "God-Given Right" To Worship False Gods is a compilation of some of the most provocative Fire Breathing Christian articles on the subject of America's embrace of a satanic approach to religious liberty: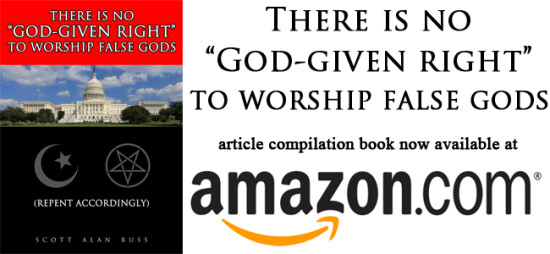 _____________________________________________________
Fire Breathing Christians – The Common Believer's Call to Reformation, Revival, and Revolution is the book that first presented the FBC mission to apply the Gospel-fueled Great Commission in every realm of God's creation: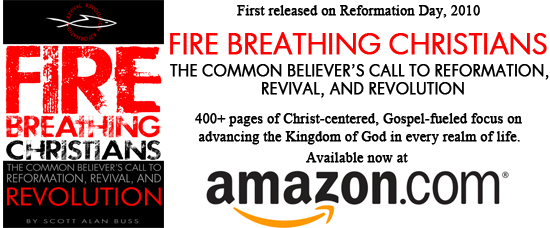 _____________________________________________________
An alternate white cover version of Fire Breathing Christians is available:

_____________________________________________________
There is also an alternate black cover version of Fire Breathing Christians:

Finally, here are a few good intro/reminder links for those of you who are new to Fire Breathing Christian and curious about exactly what's goin' on 'round here:
What are you, some kind of [insert label here] or something?!
What's with that shark-fishie graphic thing?
Intro to Fire: The Power and Purpose of the Common Believer
When the Bible gets hairy. (Or: Is it right for men to have long hair?)
And especially this one: Never forget that apart from God's grace you and I are complete morons.
Thank you for your support!