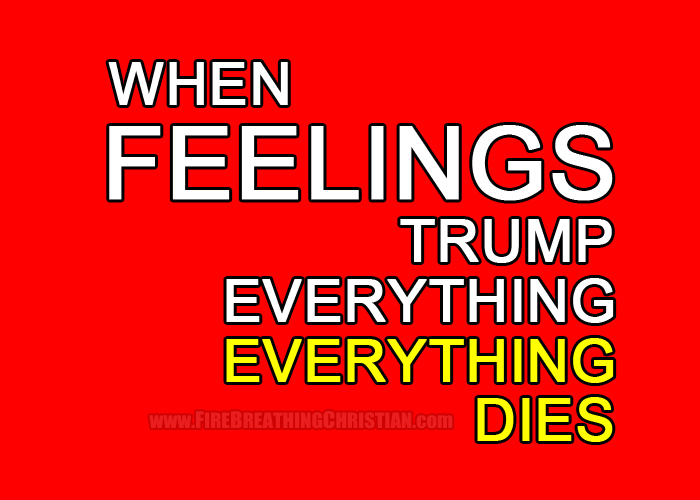 We feel, therefore we think we're thinking.
But we're not thinking much, if at all, these days.
We're emoting.
We've venting.
We're ranting.
And we're dying.
Dying as slaves; slaves to emotion.
According to Psychology Today, "The average high school kid today has the same level of anxiety as the average psychiatric patient in the early 1950s."
Lest there be any confusion, I'm no fan of Psychology Today. Even so, the point made stands and reflects exactly the sort of reality we should expect to find in an emotion-drenched, self-absorbed culture such as ours.
Ask the average American – including the average professing "conservative Christian" – why they do or do not do something, and they will far more likely than not begin their explanation with a presentation of their precious feelings.
Feelings have become the starting point for everything in American culture.
I  do/don't want to [insert action here] because I feel [insert emotion here].
Or, I feel [insert emotion here], therefore I do/don't [insert action here].
That's the basic formula.
That's the launchpad from which every action, aversion, hope and fear seems to be approached these days, even with professing Christians, and as Christians have modeled this self-referential, navel-gazing worldview to others for such a long time, we really should be the least surprised of all people now that the rest of the culture has caught up (or down) to us.
Our fear of frustration, betrayal, abuse, confrontation, loss, gain, prosperity, poverty, closeness, isolation and everything else has left us – and the culture in which we live – paralyzed by fear – fear of everyone and everything but the Lord.
This slavery to selfishness that's come to define American culture can, will, and is now before our eyes destroying everything.
Literally.
Everything.
Everything is dying because everything has become self-referential.
Everything is shifting.
Everything is relative – relative to us.
Or so we've come to believe.
Church, family, marriage, law, liberty, law, gender and even life itself.
It's all relative here in America and throughout the West.
It's all relative to and dependent upon how we feel at any given moment.
Which is another way of saying that all of it has no real meaning at all. There is no real church. There is no real family. There is no real marriage, law, liberty, gender or life.
It's all up for grabs.
And while there is good reason to hope that this sad situation makes people feel a certain way, we're all infinitely better served to focus on what we think, namely by testing all things, including our feelings and emotions, in light of what God thinks and requires us to think as reflected in His Word.
Whatever we feel at any given moment about church, law, marriage, gender, and everything else, we must strive – we are commanded and equipped to strive – by God's grace, to conform our thoughts to His thoughts on these subjects, knowing that once we conform our thoughts, our actions will follow. Political actions, educational actions, artistic actions, economic actions – they will all be transformed.
See how that works?
It's called the Great Commission (see Matthew 28:18-20).
As we live out this Gospel-fueled Great Commission thing, something cool will happen. Something very cool.
It may take a while, and the ride may be bumpy along the way, but our feelings will ultimately come along as directed by our God-given minds and disciplined actions. Our feelings will catch up.
Note that please: They will catch up.
They will not lead the way.
The wrong feelings of our past will fade into memory, replaced with new, far more vibrant, inspiring, and productive feelings centered on the Nature of God as revealed in His Word.
How's that make you feel?
Before you answer, consider this:
Delight yourself in the Lord, and he will give you the desires of your heart.
~ Psalm 37:4
I used to read that passage and think it meant that God would give His people what they wanted, with emphasis on "they", as in: their desires as they'd crafted them in their hearts and their minds based on their understanding. But the passage in question seems to be saying something quite different and infinitely better. It seems to be saying that as we, by God's grace, go about the process of growing in delight in the Lord on His terms as reflected in His Word, He gives us new desires that conform with what He has revealed about Himself.
Now how cool is that?!
How does that make you feel?
More importantly, what does that inspire you to think…and do…in every area of life that God's created and charged His people to master.
Thinking and acting upon this truth rightly is the key to experiencing a supernaturally joyful and productive life.
Emoting about it is not.
---
If you've benefitted from the work done at Fire Breathing Christian, we ask that you
consider financially supporting the cause. You can do this in one of three ways: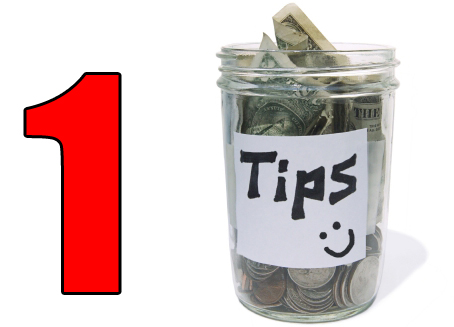 You can drop a few bucks in the tip jar by making a one-time donation through PayPal.

You can make a regular contribution by joining our monthly support team.

You can use our Amazon.com affiliate link every time you order anything at Amazon.com.
We depend on God's provision through His faithful people.
Thank you for supporting Fire Breathing Christian!
---

Please check out our video channel and our news satire site.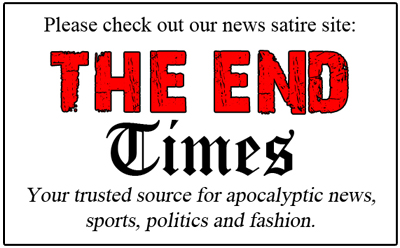 ---
You can also help support the Fire Breathing Christian mission by checking out these books:
Stupid Elephant Tricks – The Other Progressive Party's War on Christianity takes a painful but much needed look at how Christ-less "conservatism" has captivated Christians and co-opted them into helping march the culture ever deeper into darkness: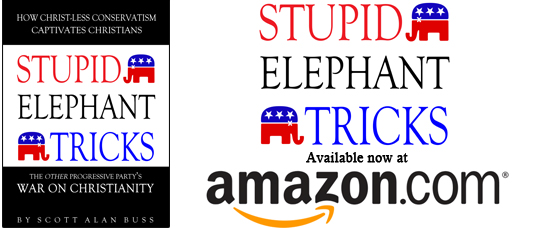 _____________________________________________________
The Beginning of Knowledge: Christ as Truth in Apologetics is an approachable, easy to read introduction to Christ-centered apologetics: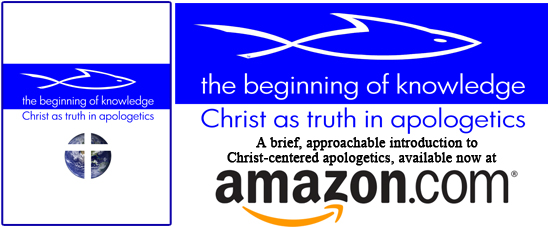 _____________________________________________________
Apathetic Christianity: The Zombie Religion of American Churchianity explores the tragic true horror story of all-American dead religion masquerading as Christianity: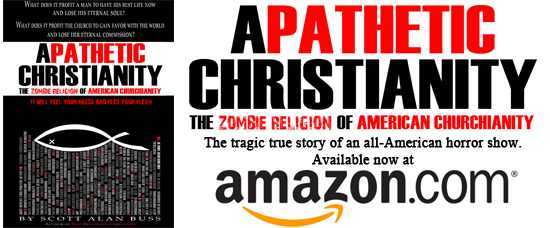 _____________________________________________________
On Education is a compilation of some of the most provocative and compelling Fire Breathing Christian articles on the subject of children's education: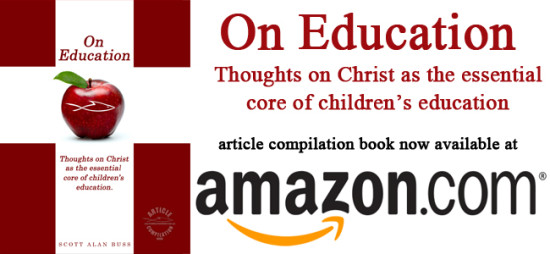 _____________________________________________________
There Is No "God-Given Right" To Worship False Gods is a compilation of some of the most provocative Fire Breathing Christian articles on the subject of America's embrace of a satanic approach to religious liberty: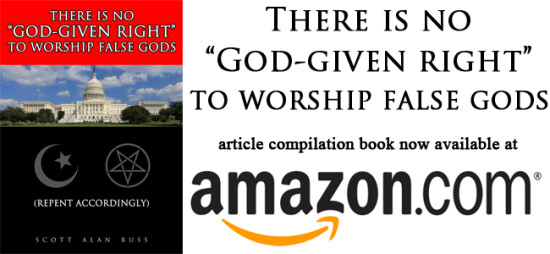 _____________________________________________________
Fire Breathing Christians – The Common Believer's Call to Reformation, Revival, and Revolution is the book that first presented the FBC mission to apply the Gospel-fueled Great Commission in every realm of God's creation: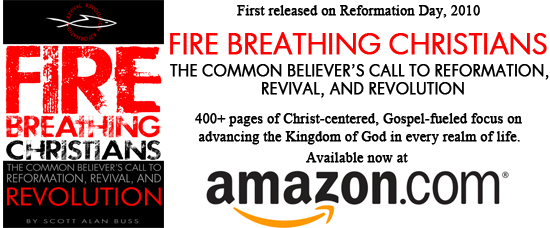 _____________________________________________________
An alternate white cover version of Fire Breathing Christians is available:

_____________________________________________________
There is also an alternate black cover version of Fire Breathing Christians:

Finally, here are a few good intro/reminder links for those of you who are new to Fire Breathing Christian and curious about exactly what's goin' on 'round here:
What are you, some kind of [insert label here] or something?!
What's with that shark-fishie graphic thing?
Intro to Fire: The Power and Purpose of the Common Believer
When the Bible gets hairy. (Or: Is it right for men to have long hair?)
And especially this one: Never forget that apart from God's grace you and I are complete morons.