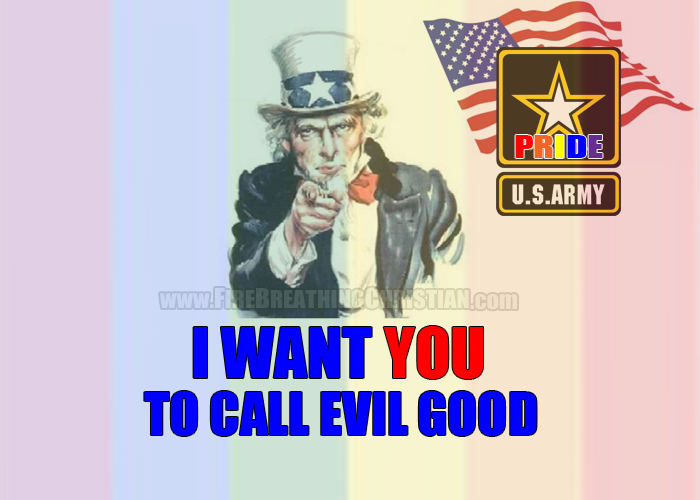 Pride kills.
America is all about pride.
You do the math.
For those who are a little slow (or a lot in denial) where such simple calculations are concerned, the Lord is graciously piling mountains of undeserved (and generally unwanted) evidence all around so that none can coherently claim to have anything remotely resembling a legit excuse for somehow failing to notice that America is openly and quite proudly at war with God.
One recent bit of said evidence is the latest in a long line of overtly anti-Christ propaganda being pitched by the US military. Check it out for yourself:

Howsabout that for a fine, steaming example of where anti-Christ pride leads a people?
"Embracing diversity."
"Exemplifying values."
"Proud legacy."
[insert "U! S! A!" chant here]
Gotta love those "values"!
Gotta love that "proud legacy"!
So yeah, we still hate God and openly despise His rule over us. Now more than ever.
That's the American reality, people.
It's been two years since the US Supreme Court formally begged for the wrath of God upon America by declaring war on God's institutions of marriage and family, and in the time that's passed since then we've only doubled and tripled down on the rocket ride to hell that is "American pride".
Yet God's Word still stands.
His Law is unbreakable.
Pride still kills.
Even when it's wrapped in red, white, and blue.
Only repentance and submission to Christ can save us.
Our increasingly gay army can't save us.
Our increasingly gay economics can't save us.
Our increasingly gay approaches to art and education can't save us.
They can only kill us.
As they are now.
Just look around.
Only Christ can save us from our self-centered, self-serving, self-referential pride.
Only He can set us free.
Only His Word and Law can bring true peace, prosperity, liberty, freedom, and justice for all who submit to Him as Lord in practice.
May God grace us with the brokenness and repentance necessary to cast off our pride and repent, while there is yet time.
---
If you know of anyone who might appreciate this post, please share it. If you'd like to see posts like this continue, please click here to help.

Please check out our video channel and our news satire site.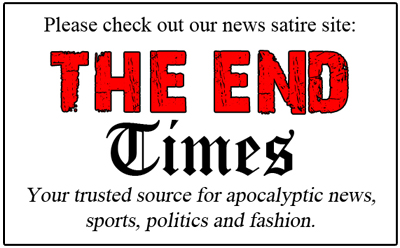 You can also help support the Fire Breathing Christian mission by checking out these books:
Stupid Elephant Tricks – The Other Progressive Party's War on Christianity takes a painful but much needed look at how Christ-less "conservatism" has captivated Christians and co-opted them into helping march the culture ever deeper into darkness: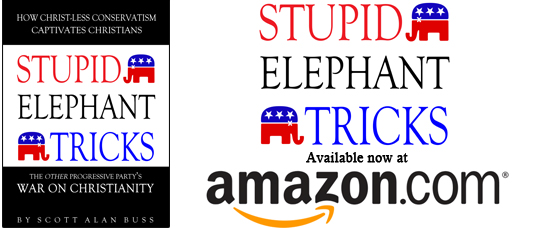 _____________________________________________________
The Beginning of Knowledge: Christ as Truth in Apologetics is an approachable, easy to read introduction to Christ-centered apologetics: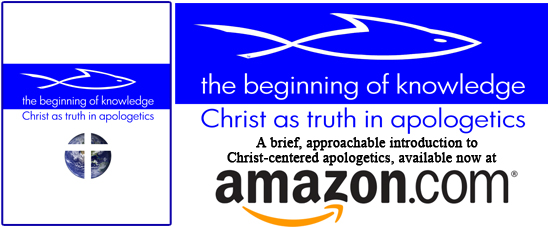 _____________________________________________________
Apathetic Christianity: The Zombie Religion of American Churchianity explores the tragic true horror story of all-American dead religion masquerading as Christianity: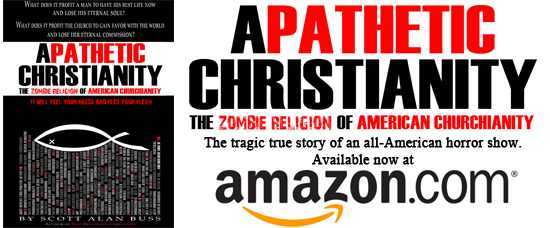 _____________________________________________________
On Education is a compilation of some of the most provocative and compelling Fire Breathing Christian articles on the subject of children's education: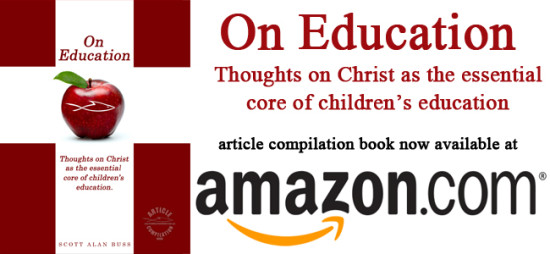 _____________________________________________________
There Is No "God-Given Right" To Worship False Gods is a compilation of some of the most provocative Fire Breathing Christian articles on the subject of America's embrace of a satanic approach to religious liberty: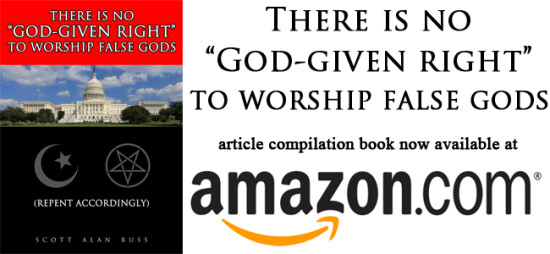 _____________________________________________________
Fire Breathing Christians – The Common Believer's Call to Reformation, Revival, and Revolution is the book that first presented the FBC mission to apply the Gospel-fueled Great Commission in every realm of God's creation: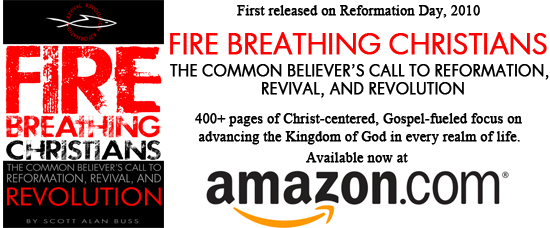 _____________________________________________________
An alternate white cover version of Fire Breathing Christians is available:

_____________________________________________________
There is also an alternate black cover version of Fire Breathing Christians:

Finally, here are a few good intro/reminder links for those of you who are new to Fire Breathing Christian and curious about exactly what's goin' on 'round here:
What are you, some kind of [insert label here] or something?!
What's with that shark-fishie graphic thing?
Intro to Fire: The Power and Purpose of the Common Believer
When the Bible gets hairy. (Or: Is it right for men to have long hair?)
And especially this one: Never forget that apart from God's grace you and I are complete morons.
Thank you for your support!