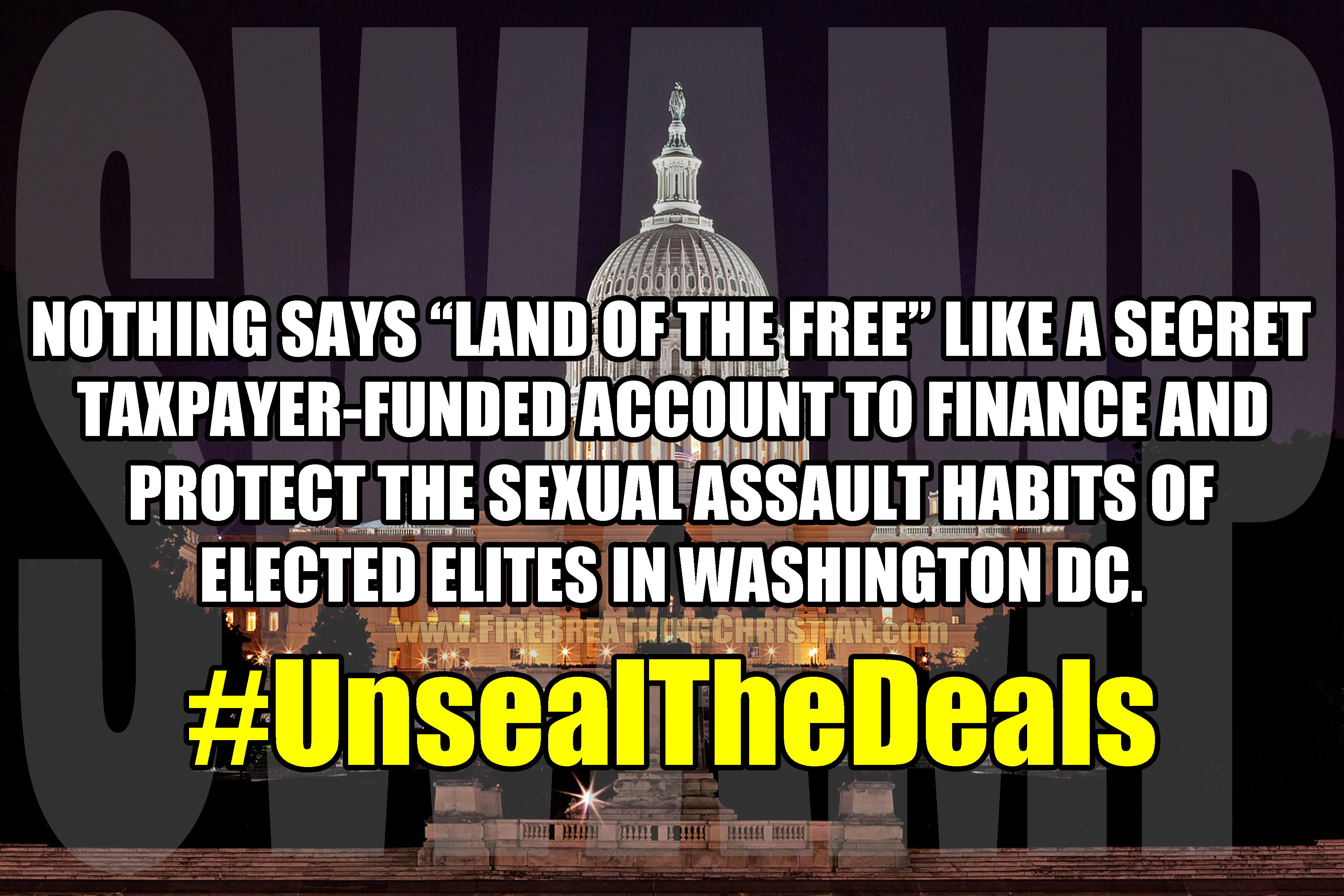 What do you call it when sexual predators from both major American political parties are given access to a taxpayer funded multi-million dollar slush fund created for the purpose of sweeping instances of sexual assault and intimidation under the rug?
Whaddaya call it when these sexual predators are almost always high level Democrats and Republicans parading around the countryside touting their love of women and women's rights in-between election cycles?
What would you call this sort of practice or system, besides evil, depraved, disgusting, and a sure fire sign of the judgment of God upon an unrepentant people? (Wicked, unrepentant leadership is often a sign of God's judgment upon a wicked, unrepentant people, after all.)
What would you label it?
How 'bout "Pay to Prey"?
Yeah, that sounds about right, so long as we understand that it's you and I who do the paying (through the theft of taxation) so that they – the elites above us in DC – can prey upon our sons, daughters, wives, sisters, and friends at will without fear of their acts coming to light.
Well, whatever we might call such a system, one thing we can know about it is that it is a very real thing here in the "land of the free" and the home of the NSA.
In a stunning article entitled She Said A Powerful Congressman Harassed Her. Here's Why You Didn't Hear Her Story, Buzzfeed broke what will likely go down in history as one of the great revelatory torpedoes that helped to finish off the farce of "land of the free" 'Merica as it is sold to us now.
Here's some of what was reported in that incredible article (which I highly recommend you read in its entirety):
"When you make private settlements, it doesn't warn the next woman or the next person going into that situation. . .
Michigan Rep. John Conyers, a Democrat and the longest-serving member of the House of Representatives, settled a wrongful dismissal complaint in 2015 with a former employee who alleged she was fired because she would not "succumb to [his] sexual advances."
Documents from the complaint obtained by BuzzFeed News include four signed affidavits, three of which are notarized, from former staff members who allege that Conyers, the ranking Democrat on the powerful House Judiciary Committee, repeatedly made sexual advances to female staff that included requests for sex acts, contacting and transporting other women with whom they believed Conyers was having affairs, caressing their hands sexually, and rubbing their legs and backs in public. Four people involved with the case verified the documents are authentic.
Conyers confirmed he made the settlement in a statement Tuesday afternoon, hours after this story was published, but said that he "vehemently denied" the claims of sexual harassment at the time and continues to do so.
And the documents also reveal the secret mechanism by which Congress has kept an unknown number of sexual harassment allegations secret: a grinding, closely held process that left the alleged victim feeling, she told BuzzFeed News, that she had no option other than to stay quiet and accept a settlement offered to her.
"I was basically blackballed. There was nowhere I could go," she said in a phone interview. BuzzFeed News is withholding the woman's name at her request because she said she fears retribution.
Last week the Washington Post reported that Congress's Office of Compliance paid out $17 million for 264 settlements with federal employees over 20 years for various violations, including sexual harassment. The Conyers documents, however, give a glimpse into the inner workings of the office, which has for decades concealed episodes of sexual abuse by powerful political figures.
Get those facts down.
Let 'em soak in.
Deep.
Visualize the Republicans and Democrats who crafted and benefitted from this theft-fueled, sexual-predatory-enabling system while maintaining its secrecy.
17 million dollars.
264 settlements.
Non-disclosure agreements (because we sure wouldn't want the voting public to be an informed public).
"Office of Compliance" (this name is funny/sad/ironic on so many levels).
Over 2+ decades…of concealment.
Through Republican administrations and control of Congress.
And through Democrat administrations and control of Congress.
Here we see a uniquely vivid, disgusting example of how the Pagan Political Left Wing and Pagan Political Right Wing of the American political system are, in fact, two wings of the same dragon.
As we pointed out when the Weinstein Event first went nuclear, the wave of judgment shaking our culture to its rotten core is just beginning to roll.
This isn't going away.
It's only gonna get bigger.
We aren't going back to the much more comfortable farce of America circa 2000, 1990, 1980, or 1950. (Thank God!)
We're going straight on through a raging storm of long building judgment that lies dead ahead.
Long ignored chickens are coming home to roost.
Long pursued anti-Christ approaches to freedom, liberty, law, and pretty much everything else are being exposed for what they are.
After generations of rebellion, the gig is up, as it always inevitably comes to be in God's creation. (See: Psalm 2.)
The fiction is being exposed.
Light is coming to darkness.
Whether the Republican/Democrat elites atop this whole mess like it or not…and whether their pagan Right/Left followers believe it or not…
May God grace us with the desire to repent accordingly.
#UnsealTheDeals
---
If you've benefitted from the work done at Fire Breathing Christian, we ask that you
consider financially supporting the cause. You can do this in one of three ways: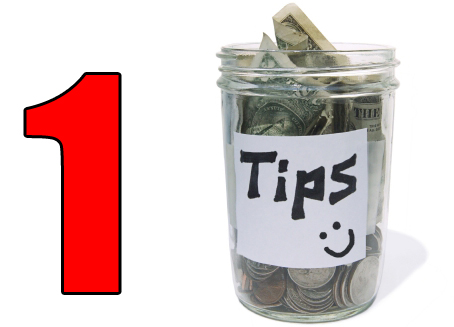 You can drop a few bucks in the tip jar by making a one-time donation through PayPal.

You can make a regular contribution by joining our monthly support team.

You can use our Amazon.com affiliate link every time you order anything at Amazon.com.
We depend on God's provision through His faithful people.
Thank you for supporting Fire Breathing Christian!
---

Please check out our video channel and our news satire site.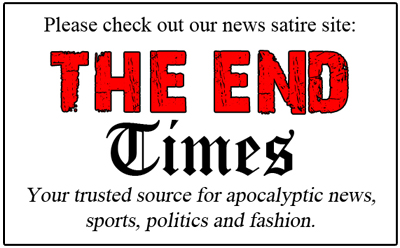 ---
You can also help support the Fire Breathing Christian mission by checking out these books:
Stupid Elephant Tricks – The Other Progressive Party's War on Christianity takes a painful but much needed look at how Christ-less "conservatism" has captivated Christians and co-opted them into helping march the culture ever deeper into darkness: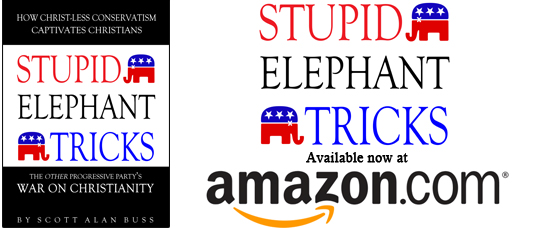 _____________________________________________________
The Beginning of Knowledge: Christ as Truth in Apologetics is an approachable, easy to read introduction to Christ-centered apologetics: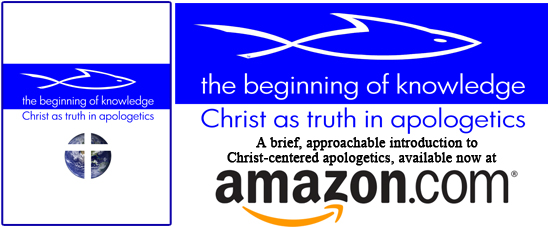 _____________________________________________________
Apathetic Christianity: The Zombie Religion of American Churchianity explores the tragic true horror story of all-American dead religion masquerading as Christianity: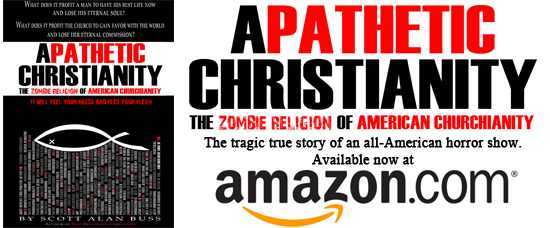 _____________________________________________________
On Education is a compilation of some of the most provocative and compelling Fire Breathing Christian articles on the subject of children's education: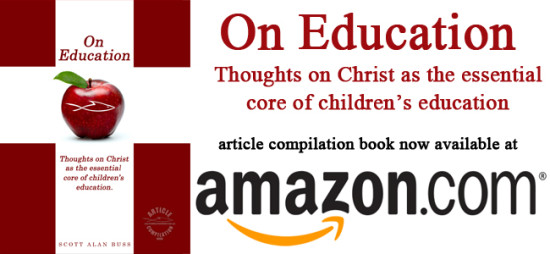 _____________________________________________________
There Is No "God-Given Right" To Worship False Gods is a compilation of some of the most provocative Fire Breathing Christian articles on the subject of America's embrace of a satanic approach to religious liberty: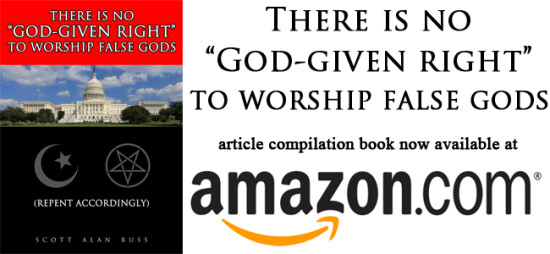 _____________________________________________________
Fire Breathing Christians – The Common Believer's Call to Reformation, Revival, and Revolution is the book that first presented the FBC mission to apply the Gospel-fueled Great Commission in every realm of God's creation: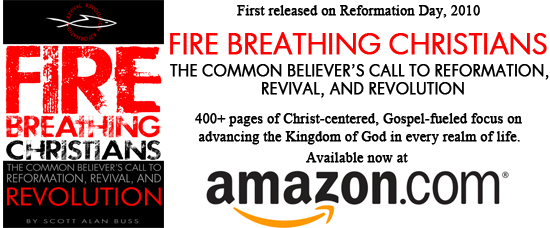 _____________________________________________________
An alternate white cover version of Fire Breathing Christians is available:

_____________________________________________________
There is also an alternate black cover version of Fire Breathing Christians:

Finally, here are a few good intro/reminder links for those of you who are new to Fire Breathing Christian and curious about exactly what's goin' on 'round here:
What are you, some kind of [insert label here] or something?!
What's with that shark-fishie graphic thing?
Intro to Fire: The Power and Purpose of the Common Believer
When the Bible gets hairy. (Or: Is it right for men to have long hair?)
And especially this one: Never forget that apart from God's grace you and I are complete morons.