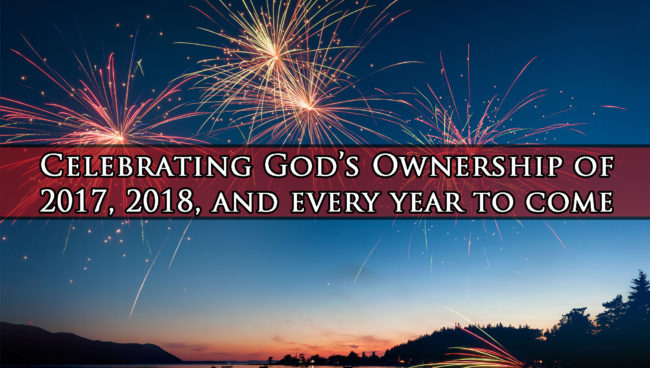 We're blessed to live in amazing times – times that seem to get more interesting and more intense with each passing month. While many professing Christians would agree with this general sentiment, most of 'em would also tend to spin it in a negative direction.
The temptation is great to zone in on things like the ongoing advance of the LGBTQRSTD movement, the continuing mass-murder of millions of babies in the name of "choice" in America, or the utter unrepentance of millions of proud, America-worshipping so-called "conservatives" who are hell-bent on preserving Socialist constructs like public schools, social security, and the massive welfare/warfare state.
But, believe it or not, and quite in spite of even these certifiably terrible things, much ground was gained in 2017.
And 2018 is looking to be even better.
But before getting into those Big Picture positives, it's important to note and savor the "little things" of beauty that God has stitched into the part of history that we now label as 2017.
For our growing family, we enjoyed a year of relative peace and progress in our happy little home in Middle Tennessee. Of the many "little things" of beauty that we've savored this year, most have centered on our children (Rosie, 4; Wolfgang, 2; and Sebastian, 1).
Watching them grow and learn and struggle and blossom has been incredible, as you might imagine. Hearing them ask and witnessing them ponder significant questions for the first time has been a joy. Helping them to see God and His Word as a starting point for rightly understanding everything from the Big Things (like life and death) to the little things (like super-heroes, dress shoes, and sparkly hair bows) has been an adventure like nothing we could have even imagined in any kind of detail prior to its coming our way.
2017 marked the second year of Rosie referring to Frosty the Snowman as "Frosting the Snowman" and the first in which Wolfie was very verbal at all (while he was a slow starter on this front, he's definitely made up for lost time and is becoming quite the conversation partner for our Rosebud).
Then there's Sebastian, who has just this week mastered the art of giving "the stink eye" on cue, after which he always smiles and applauds. On a more encouraging note, he's also become the most cuddly baby we've known and has, for many months now, been a master hugger, going so far as to emphatically pat his targeted hug recipient on the back repeatedly during the embrace.
These are things to savor.
These are things that shaped and will forever define 2017 in our little part of God's creation, and when I stop to think about how similar splendor of the "small" sort has been sprinkled around much of the globe for various people to enjoy in various ways, I cannot help but be awe-stricken by what God is doing and has already done in His creation of History.
And the best is yet to come.
So as we get properly jazzed about the great Big Thing positive changes that will continue to flow into God's creation in 2018, let's not lose sight of the mountain of "lesser things" that He has placed on our paths and in our lives.
As incredible technologies continue to force radical decentralization on a grand scale, bringing with them opportunity, challenge, and chances at true liberty and freedom the likes of which have been unthinkable for 99% of human history, let's not lose sight of the value in the mountains of "little things" that shape life on the ground in families and homes across God's green earth on any given day.
They all matter.
Greatly.
None are accidental.
None are really "small" at all.
They all play a purposeful, important role. Each and every "little" blessing has been ordained from before the dawn of creation. Each and every "little" blessing is yet another sign that the Gospel-fueled Great commission is in the process of covering the whole of God's creation, just as He has commanded.
His Kingdom is advancing, right here and right now.
2017 was, and will always be, His creation and His property, just as 2018, 2019, 2020, and every year to come is already His creation and His property.
So let's savor the Big Things, the "little things" and everything in-between, using each and every one of them to fan the flames of love-fueled obedience that define His true people so that we might, by His grace, continue to advance His name and apply His lordship in every area of life and every realm of His creation.
Soli Deo Gloria…and let's roll!
---
If you've benefitted from the work done at Fire Breathing Christian, we ask that you
consider financially supporting the cause. You can do this in one of three ways: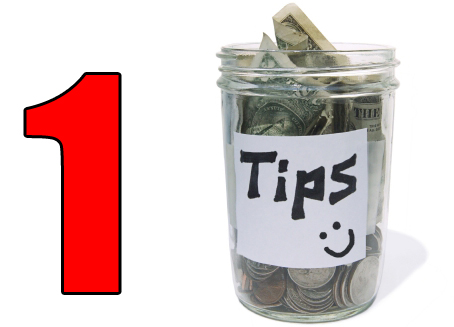 You can drop a few bucks in the tip jar by making a one-time donation through PayPal.

You can also donate using cryptocurrencies at the following locations:
Bitcoin (BTC) at 1Mu4a75yjroSLrMZiQFLoD66JhumVvH6E1
Ethereum (ETH) at 0x7Be44b19C1ADDC2322AFD18cad206D9DcD37dB27
Litecoin (LTC) at LN9AMhvasWRHhw25DCxvR9XtuySceKrs87
To sign up for your own cryptocurrency wallet (and receive $10 free bitcoin with your first $100 purchase), please click here.

You can make a regular contribution by joining our monthly support team.

You can use our Amazon.com affiliate link every time you order anything at Amazon.com.
We depend on God's provision through His faithful people.
Thank you for supporting Fire Breathing Christian!
---

Please check out our video channel and our news satire site.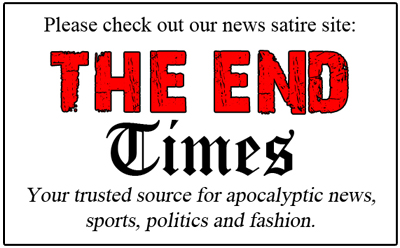 ---
You can also help support the Fire Breathing Christian mission by checking out these books:
Stupid Elephant Tricks – The Other Progressive Party's War on Christianity takes a painful but much needed look at how Christ-less "conservatism" has captivated Christians and co-opted them into helping march the culture ever deeper into darkness: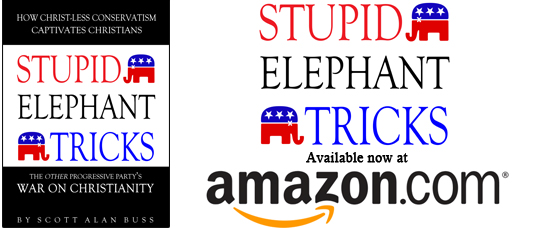 _____________________________________________________
The Beginning of Knowledge: Christ as Truth in Apologetics is an approachable, easy to read introduction to Christ-centered apologetics: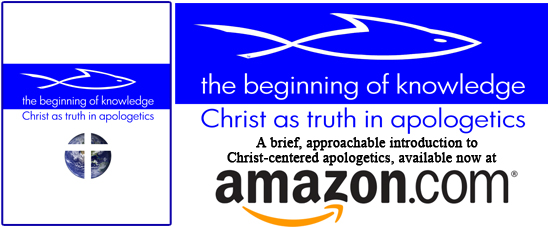 _____________________________________________________
Apathetic Christianity: The Zombie Religion of American Churchianity explores the tragic true horror story of all-American dead religion masquerading as Christianity: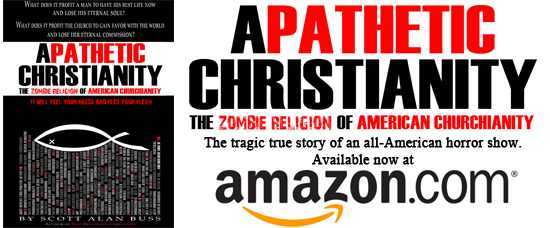 _____________________________________________________
On Education is a compilation of some of the most provocative and compelling Fire Breathing Christian articles on the subject of children's education: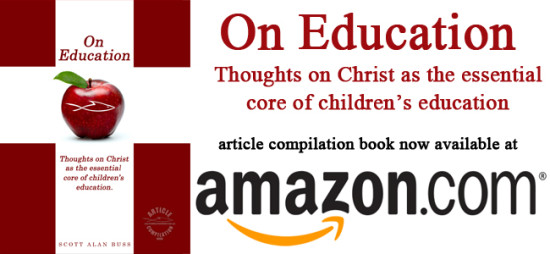 _____________________________________________________
There Is No "God-Given Right" To Worship False Gods is a compilation of some of the most provocative Fire Breathing Christian articles on the subject of America's embrace of a satanic approach to religious liberty: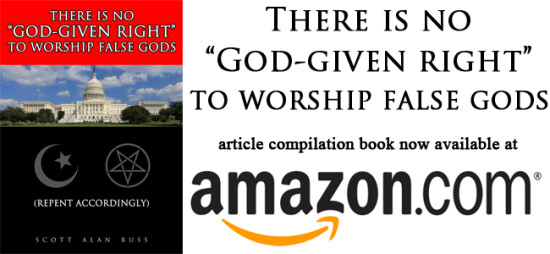 _____________________________________________________
Fire Breathing Christians – The Common Believer's Call to Reformation, Revival, and Revolution is the book that first presented the FBC mission to apply the Gospel-fueled Great Commission in every realm of God's creation: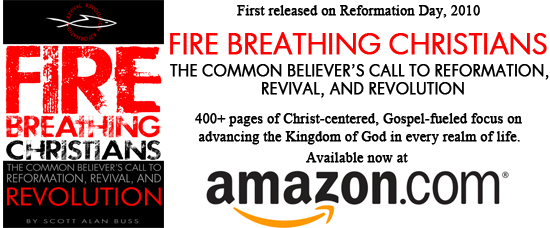 _____________________________________________________
An alternate white cover version of Fire Breathing Christians is available:

_____________________________________________________
There is also an alternate black cover version of Fire Breathing Christians:

Finally, here are a few good intro/reminder links for those of you who are new to Fire Breathing Christian and curious about exactly what's goin' on 'round here:
What are you, some kind of [insert label here] or something?!
What's with that shark-fishie graphic thing?
Intro to Fire: The Power and Purpose of the Common Believer
When the Bible gets hairy. (Or: Is it right for men to have long hair?)
And especially this one: Never forget that apart from God's grace you and I are complete morons.